QKD hook‑up with Lumenisity HCF pitched as world first.
Lord says trial "accelerates the UK's lead in quantum technologies".
Widespread HCF deployment still some way off, however.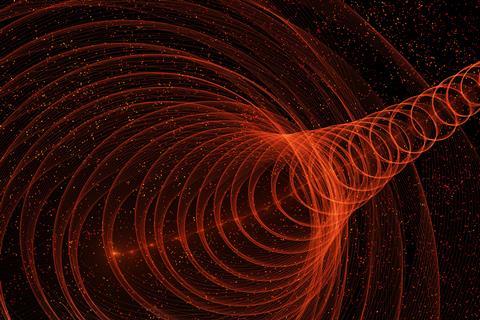 BT brought together two optical communications technologies it has under development — quantum key distribution (QKD) and hollow core fibre (HCF) — in collaboration with various partners. In what was claimed as a world first, BT said it had conducted a trial using QKD over an HCF link.
BT has been putting QKD through its paces over fibre links since at least 2014, working with ADVA, ID Quantique, and Toshiba, and monitoring development of HCF since 2013, initially in collaboration with the University of Southampton.
In July, BT announced a trial with UK startup Lumenisity — a spinout from Southampton University — to further explore the potential of Nested Anti‑Resonant Nodeless Fibre HCF. This new type of optical fibre, according to BT, holds out the promise of trimming latency times by up to 50% compared to conventional, single‑mode fibre links.
In the latest HCF trial at Adastral Park, the Group's R&D facility in Ipswich, BT researchers said they had successfully operated a QKD system, using commercial equipment, over a six‑kilometre Lumenisity CoreSmart cable. The QKD system was provided on loan by the EU's OpenQKD project, which BT has been involved with since 2019.
Commercial kit
The official announcement stressed the importance of being able to use commercial telecoms equipment — without any modifications — alongside Lumenisity cable. Standard fibre, on the other hand, noted BT, needs to be "optimised" before sending signals using QKD.
Andrew Lord, Head of Optical Network Research at BT, described the HCF/QKD trial as an "exciting milestone for BT" and one that helps "accelerate the UK's lead in quantum technologies".
Lord previously described HCF as a "truly remarkable" technology, and while his prepared remarks on the QKD trial were perhaps a bit more toned down, his enthusiasm seemed undimmed.
" We've proven a range of benefits that can be realised by deploying hollow core fibre for quantum-secure communication. Hollow core fibre's low latency and ability to send QKD over a single fibre with other signals is a critical advancement for the future of secure communications. "

— Lord.
Lord giveth…
Speaking at the recent "Online meeting on commercial challenges as 5G booms", hosted by the European Photonics Industry Consortium (BTwatch, #322). Lord extolled what he deemed were HCF's numerous virtues — "no nonlinearity, small dispersion, low latency, impressive thermal stability, and support [of] very large optical powers" — and noted that signal attenuation was "dropping yearly".
HCF is designed to tackle shortcomings in conventional systems. Single‑mode optical fibre cables guide laser light through solid glass cores, which need to be transparent to avoid signal loss. But, as BT has pointed out, even the clearest of fibres will still have a slight loss over distance (equivalent to about 0.142 decibel per kilometre). Moreover, solid glass fibres struggle to carry very high‑power transmissions, especially in short pulses.
HCF has an air‑filled central core — light travels faster through the air than glass — with an outer ring of glass to help guide the laser beam. Since its early work with the University of Southampton, BT says the technology has "continued to be refined".
…and taketh away
Lord was also at pains to stress that HCF was not seen as a large‑scale replacement for its existing fibre anytime soon, and that there was still a lot of work to be done in maximising capability of current optical fibre in the local access network, "which may well exist for many decades or possibly longer".
" It seems unlikely that it's going to be quick enough to overtake fibre‑to-the‑home rollout, but that doesn't mean to say it's niche. It could still feature in the metro or the core part of the network, without being something that just goes into a financial centre for low latency. "

— Lord.

Ken has been writing about developments in the fixed and mobile markets for over twenty years. He has been a contributor to TelcoTitans since 2015.