SaT5G scheme provides platform to delve into business process modelling.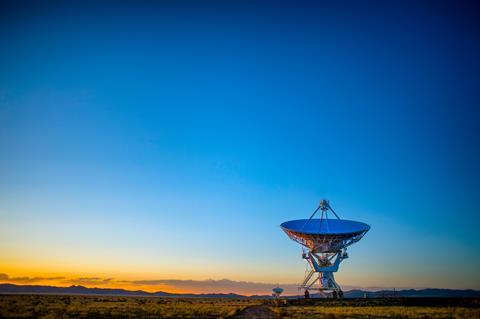 BT was said to have emerged from its membership of Satellite and Terrestrial Network for 5G (SaT5G), a collaborative Horizon 2020 5G Phase 2 Project funded by the European Commission, with greater insight about what role 'aggregators' might play when sitting between mobile and satellite network operators (MNO/SNO) in 5G services.
SaT5G, a 33‑month project that wrapped up in February 2020, had a broad remit of identifying how 5G can overcome technical and business case challenges associated with satellite integration. Within this, it had a firm focus on enhanced mobile broadband (eMBB).
Satellite has long been viewed by MNOs as a tricky and expensive attachment to terrestrial cellular networks, which has often dampened the allure of near‑blanket coverage afforded by geostationary and medium earth orbit satellite connectivity. However, another look is being taken at integration with MNOs' adoption of 5G.
Mike Fitch, Technical Manager of SaT5G and Professor at the University of Surrey, was upbeat about progress made.
"The focus is on eMBB to fixed and mobile networks, including support for orchestration and slicing, with the satellite links providing backhaul connectivity either alone or in parallel [multilink] connectivity with terrestrial links.

Innovations from the project include satellite modem VNFs [virtual network functions], business process modelling [including brokers], and improved multicast and multilink algorithms for use with satellite."

— Fitch.
Going for brokers
As part of SaT5G, BT collaborated with Imec, an "innovation hub" based in Belgium, and paid special attention to the brokerage concept in which a trusted intermediary can simplify trading relationships between the MNO and SNO.
In a paper released by SaT5G in December 2019, entitled Business modelling and techno‑economic analysis of satellite eMBB, the project insisted that, to ensure a "win‑win process", the brokerage service must be overseen by an "efficient regulatory body", in much the same way as stock markets are monitored by governmental financial regulators.
"Specifically, the broker is conceived to provide a way of abstracting satellite resources to the trading parties, exposing abstract objects that are identified by attributes such as capacity, latency, and service availability across different geographical regions, etc. In this way, the resources that are assigned by the trading process can span across different satellite constellations, as well as different satellite operators."

— SaT5G.
Needless to say, making all this work run smoothly will not be plain sailing. In a heterogeneous network composed of satellite and mobile resources, a big challenge is the specification of interfaces between the different domains (terrestrial, satellite, and broker). These need to provide features for optimised and dynamic resource allocation. The adoption of software-defined networking and network function virtualisation in the satellite network "will be key to enable the brokerage concept", said Sat5G.
Using input from BT and Imec, SaT5G proposed three business models, ranging from a broker as a pure negotiator to a broker that takes up the role as a re‑selling operator. Each was assessed from both a technical and techno‑economic point of view. "The main conclusion", said SaT5G, "is that the business model will probably be decided by the type of use‑case envisaged, as well as who takes up the main risk".
BTwatch is unclear as to which broker business model BT might favour, and in what circumstances, but the use of "probably" seems to indicate more research is needed.
SaT5G overview

SaT5G started work on 1 June 2017.
Originally conceived as a 30‑month project, with an €8m (£7m) budget, SaT5G was subsequently given a three-month extension until the end of February 2020.
Satellite-centric use-cases it was seeking to push forward included edge service delivery, "5G to premises", and 5G backhaul for fixed and moving platforms.

Source: SaT5G.
Project coordinator
Avanti Communications.
Participants

Project coordinator: Avanti Communications.
Airbus Defence and Space, Broadpeak, BT Group, Ekinops, Fundacio Privada i2CAT, Gilat Satellite Networks, Imec, Internet I Innovacio Digital A Catalunya, Quortus, SES, ST Engineering iDirect, Thales Alenia Space France, TNO (Nederlandse Organisatie Voor Toegepast Natuurwetenschappelijk Onderzoek), University of Oulu, University of Surrey, and Zodiac Inflight Innovations.

Project objectives

Leverage relevant ongoing 5G and satellite research activities to assess and define optimum solutions for integrating satellite into the 5G network architecture.
Develop the commercial value propositions for satellite based network solutions for 5G.
Define and develop key technical enablers such as network softwarisation and management and orchestration techniques for the identified research challenges.
Validate key technical enablers in a lab test environment.
Demonstrate selected features and use-cases.
Contribute to the standardisation at ETSI and 3GPP of the features enabling the integration of satcom solutions in 5G.

Research pillars

Implementation of 5G software-defined networking and network functions.
Virtualisation in satellite networks.
Integrated network management and orchestration.
Multilink and heterogeneous transport optimisation.
Harmonisation of Satcom with 5G control and user planes.
Extension of 5G security to satellites.
Caching and multicast for optimised content and VNF distribution.
Sats back in fashion
Many telcos have been showing revived interest in high‑altitude, as well as ultra‑small, low‑earth orbit (LEO) satellite communication platforms. BT part‑owner Deutsche Telekom recently invested in Isle of Man-based high‑altitude technology venture Stratospheric Platforms, and is supporting the now SkyFive-supported European Aviation Network, alongside Inmarsat (Deutsche Telekomwatch, #88 and passim). Telefónica has been utilising Google's Loon balloons to provide connectivity to remote regions (Telefónicawatch, #139). Rakuten Mobile and Vodafone recently partnered with US‑based satellite venture Avellan Space Technology & Science on a 4G communications venture employing low‑earth orbit satellites (Vodafonewatch, #185).
Competition to bring inexpensive connectivity to hard‑to‑reach geographies is heating up with the entry of non‑telco players. Most notably, Elon Musk's SpaceX venture has launched another 30 LEO satellites in 2020 already, building on the Starlink network, which aims to position 1,000 satellites in the earth's orbit. The coming proliferation of LEO satellite constellations has led to environmental concerns being raised, over both light pollution from working satellites and space junk from failed launches.