Robey Warshaw testing BT defences ahead of the end of restrictions on a full takeover bid from major shareholder Altice.
Jansen's ambitious strategy coupled with share price volatility may also be contributing to need for additional City counsellors.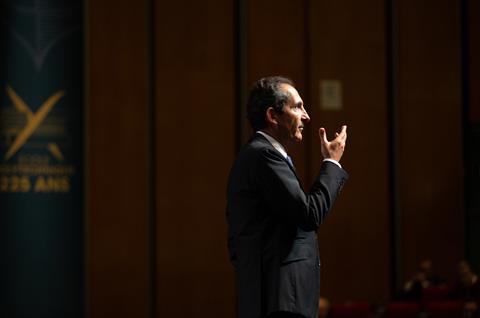 According to media reports Robey Warshaw, a City advisory firm, will join Goldman Sachs as BT's guides in managing the machinations of the financial markets, with a brief intended to help fend off unwanted takeover attention.
A Sky News report, subsequently taken up by several other media sources, suggests that Robey Warshaw will be expected to prepare BT for the prospect of an imminent attempt to wrest control of the Group from billionaire telecoms investor Patrick Drahi.
In June this year Drahi investment vehicle Altice quietly amassed a 12.1% stake in BT Group, making it BT's largest shareholder. While this initially sparked expectations that a bid for control would quickly follow, Altice issued a statement declaring confidence in BT strategy and that it did not intend to launch a full takeover. Stock Exchange policy ruled out any subsequent change of heart for at least six months, although that deadline will pass on 10 December. From then, all bets are off, and a full bid could potentially be launched.
The appointment was described as "sensible contingency planning" by unidentified City sources in the original Sky News report. The BT board is reportedly wargaming a range of scenarios linked to an Altice bid for full control of the business, or an attempt to pressure the Group to sell off parts of the operations, including Openreach and its Consumer division.
The UK government is expected to be reluctant to permit any overseas acquisition of BT Group proceed, reducing the likelihood of a bid emerging, although Drahi appears to have taken steps to build relationships with ministers and officials and may be planning lower‑profile steps to monetise Openreach while supporting government hopes for an accelerated fibre rollout.
Robey Warshaw was founded in 2013, by two M&A veterans, Simon Robey and Simon Warshaw. It is already a key advisor to BT rival Vodafone, and was involved in the Comcast acquisition of Sky. The work of Robey Warshaw with BT is said to be separate to investment bank Lazard's efforts to find a buyer or financial partner for the BT Sport business.
An Altice bid may not be the only challenge on the horizon
While the looming figure of Drahi has featured in the latest reports BT may have other reasons for examining its takeover defences.
The news of the Robey Warshaw appointment has emerged just over a week prior to BT's next results presentation, which is, according to a source "close to BT's board" cited by Sky News, expected to entail several new corporate initiatives.
Recent comments from BT Chief Executive Philip Jansen have certainly seen the CEO emphasise the considerable level of investment and change BT is prepared to undertake to support a restructure of the business alongside digital transformation plans, and also warn that it will not back down in the face of a price war. Following through with big ambitions may cause jitters in the markets, which could see additional share price volatility that could make the Group more vulnerable to opportunistic bids from investors.
A steady stream of City rumours
The unofficial news of Robey Warshaw's appointment continues a long‑running series of press reports and rumours on the goings‑on of BT's management linked to the future of the Group as a united entity in its current state.
While not an uncommon occurrence for a high‑profile listed company with questions over its valuation, these reports appear to have bubbled up more frequently in the years since the appointment of Jansen as Chief Executive, staring with late‑2018 speculation on renewed Deutsche Telekom interest in a deal (BTwatch, #300).
The decision to hire Robey Warshaw comes just over a year after earlier rumours that the Group was looking to the firm to provide a robust defence to potential takeovers. It appears that the advisers were not hired at that time, which inevitably prompts speculation as to whether BT would have been better prepared for the stealthy acquisition by Drahi if it had.
Those reports were bookended by speculation in the spring of 2020 on external interest in a partial stake in Openreach (which saw Group shares recover from lows prompted by the suspension of the dividend for the first time since privatisation), and further reports of private equity interest in autumn.

Neal Doran is a Senior Analyst for TelcoTitans. Neal's industry knowledge and experience as a telecoms analyst and writer spans three decades, and he has been a key part of TelcoTitan's Editorial team since 2001.