Japanese vendor takes long-term view on QKD market, anticipating a hefty 25% share and $3bn revenue by 2030.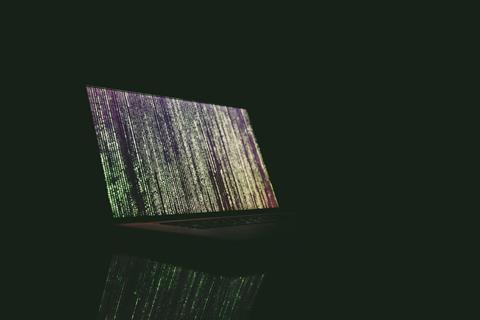 Longstanding BT partner Toshiba Corporation, on the back of launching its Quantum Key Distribution (QKD) System Business, looked ten to fifteen years ahead in the quantum cryptography market. It liked what it saw.
Extrapolating from short- to mid-term estimates by research firms, Toshiba projected that the annual worth of the QKD market worldwide will be $12bn (£9.2bn/€10.2bn) by 2030, and that it will snag $3bn in revenue.
Toshiba further ventured a QKD market-growth spurt after that, to reach $20bn by 2035. It did not provide a market-share estimate for the timeframe.
In it for the long haul
The accuracy of QKD market projections, ten to fifteen years out, may well be taken with a quantum pinch of salt. The gist of Toshiba's projections, that it will take some time for the QKD market to take off, nonetheless chimes with BT's perspective.
Andrew Lord, Senior Manager of Optical Research at BT, told BTwatch that extensively available QKD solutions, spanning metro and core networks, were at least five years away (BTwatch, #316).
Progress is nonetheless being made. Last month, BT, in collaboration with Toshiba Europe, claimed to have enabled the UK's first industrial deployment of a "quantum-secure network".
The deployment, funded by the AQuaSeC project of UK government agency Innovate UK, is being used to transmit data between two sites in northern Bristol: the National Composites Centre, a composite research and development hub; and the Centre for Modelling & Simulation, a digital engineering research organisation.
The proof of concept being put through its paces is seeing the integration of QKD with OSA Filter Connect, a commercially available wave division multiplexing fibre product provided by Openreach and developed by its longstanding partner ADVA (BTwatch, #295).
Not all about technology
In a recent webinar, Lord flagged the importance of cultural change keeping up with advances in quantum technology. It is necessary, said Lord, to bring together two communities: one comprising quantum physicists, who design the QKD solution; and the other made up of network engineers, who know how to build networks. "It's unusual to bring those two together", said Lord, "but they really do have to come together if you want to do a complete solution".

Ken has been writing about developments in the fixed and mobile markets for over twenty years. He has been a contributor to TelcoTitans since 2015.