Two providers cooperating on international network/cloud services.
Alibaba Cloud's UK cloud service is hosted in a BT data centre.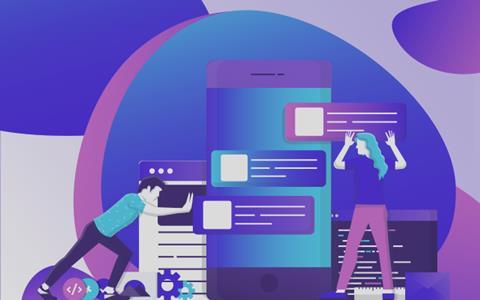 BT Group made use of a customer webinar to signal that its partnership with China's Alibaba Cloud is very much up and running.
The focus of the alliance is on offering public cloud services to enterprises that wish to connect with China, while also targeting Chinese customers that are looking to expand their operations beyond their domestic market.
BT first confirmed it was in negotiations with the Chinese group in 2018, although few details were revealed at the time (BTwatch, #297). The slides used during the webinar, published on 6 October 2020, indicate that Alibaba Cloud hosts its 'UK region' in a BT data centre, while BT is described as the provider's "first choice international telco in mainland China".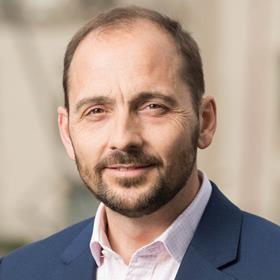 According to David Simpkins, General Manager, BT Compute, and Chris Potts, Alliance Director at Alibaba Cloud Europe, the two groups are approaching multinational corporations with a joint solution designed to resolve challenges such as latency, cost and availability, time of deployment, security, and maintenance.
Simpkins said BT sees the "grey area between the network assets and the cloud being increasingly important". "We have a real holistic solution", he said. "That provides a complete solution for a customer in terms of identifying the problem, how we can help together with the challenges, and how we can manage that going forward", he added.
China conundrum
BT Global appears to have added the Alibaba Cloud product sheet to its BT Compute website in November 2019, alongside Amazon Web Services (AWS) and Microsoft Azure.
The fact that BT has not exactly trumpeted its partnership with Alibaba Cloud could well be owing to the heightened geopolitical sensitivity over business and trade relations with China.
Indeed, it remains to be seen whether or not Alibaba will eventually be targeted in the same way as Huawei Technologies, for example. At the same time, China represents a huge market that multinational enterprises are keen to exploit.
In 2019, BT also became the first international telecoms company to receive nationwide licences from the China Ministry of Industry and Information Technology, allowing it to act as an internet service provider and offer domestic IP virtual private networks (BTwatch, #302).
At the time, the two licences were described as a "major step" for BT in China, as many of its multinational customers are seeking secure, reliable connectivity to expand within the country.
Not big in Europe
Alibaba Cloud, which underpins parent the Alibaba Group as well as being a major public cloud provider, currently serves 64 'availability zones' in 21 regions around the world.
In 2018, the cloud provider launched two data centres in London for its UK region. It is not clear if these include or are in addition to the BT data centre. Alibaba Cloud still indicates that it has two zones in the UK.
A BT spokesperson was only able to confirm that, "as part of our global agreements with Alibaba, their cloud service in the UK is hosted in a BT data centre".
According to Gartner, Alibaba Cloud had the third-biggest share of the worldwide infrastructure-as-a-service (IaaS) market in 2019, with 9.1% overall — and was market leader in the Asia-Pacific region with a 28.2% share. However, on the international stage the Chinese group is still dwarfed by AWS, which accounted for 45% of the IaaS market in 2019. With Azure, Microsoft was in second place with a 17.9% share.
Alibaba Cloud has been making a concerted effort to expand its presence outside Asia-Pacific, and Europe has been previously described as a "priority market".
In July 2020, for example, the Chinese group signed an agreement with Equinix, gaining access to data centres in 17 metro locations including Dubai, Frankfurt, Hong Kong, Jakarta, London, Singapore, Sydney, and Tokyo — as well as US metros Chicago, Dallas, Denver, Los Angeles, Miami, New York, Seattle, Silicon Valley, and Washington DC.
Alibaba Cloud already has a partnership with Vodafone in Germany, and built its first data centre outside China in Frankfurt (Vodafonewatch, #151). As things stand, its cloud product regions in Europe still appear limited to just two availability zones in each of Frankfurt and London.
Alibaba Cloud offers two main products to help resolve connectivity and performance challenges: Global Accelerator, which mainly addresses public internet requirements; and Cloud Enterprise Network, which focuses on the enterprise intranet.

Anne Morris is a freelance journalist, editor and translator. She has been working as a reporter and news analyst for TelcoTitans since 2016.