BT sticking with LoRa as a an LPWAN option as it promotes the onsite efficiency gains for organisations using IoT private networks.
First known partnership between BT and Microsoft-supported IoT startup Microshare.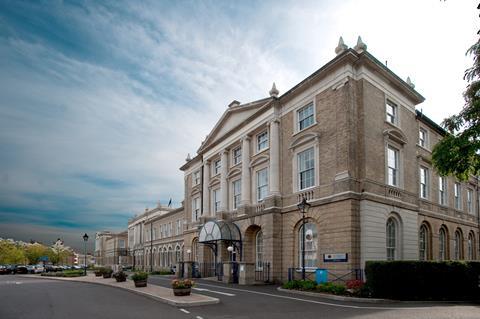 BT flagged a partnership with Internet of Things (IoT) solution provider Microshare that has seen the deployment of a smart IoT network at the Royal Hospital for Neuro-Disability (RHN) in Putney, London.
The new IoT network at the charity-run 240-bed hospital is used to automate a series of critical but time-consuming tasks that are inherent in running a healthcare facility. These include maintaining up-to-date logs of where mobile medical equipment is located, regular checks that refrigeration units are at the right temperature, and monitoring water quality in difficult to access water tanks. These checks are now conducted and recorded by Microshare sensors linked to a Microsoft Azure-based platform, freeing up staff time considerably.
BT provides the LoRaWANtechnology for the IoT deployment — a low power, long range, wide area network which appears to have been initiated in early-2020. Both BT and Microshare are members of the LoRa Alliance, which aims to enable large-scale deployments of the unlicensed IoT tech.
Chris Sims, Managing Director of Commercial & Marketing for BT Enterprise, said that the partnership proves the benefits of smart networks in a range of use-cases, particularly in automating routine tasks . The network is not used for sensitive patient data.
"The network we have provided at the hospital allows blanket connectivity for hundreds of devices across the building, from the basement to the upper floors. In fact, its range is so impressive, the signal reaches as far as Paddington eight miles away."

Sims.
IoT deployments were highlighted as an area of particular interest for Adrian Comley, BT Global's General Manager for Dynamic Network Services. He claimed that IoT "could tip the balance" in terms of how corporations see (and buy into) private networks (BTwatch, #314). In 2019, the operator partnered with Northumbria Water to deliver "smart water" services based on low power WAN, and similarly in August 2020 a partnership with Yorkshire Water saw BT deploy a Narrowband IoT pilot (BTwatch, #303 and #315).
Philadelphia-based Microshare provides a sharing platform for smart networks, connecting IoT sensors to a central management system. The RHN deployment was the startup's first foray into the healthcare vertical, according to co-founder Charles Paumelle, and is its first partnership with BT. It announced in 9 July 2020 that it had completed a $5m (£3.86m) funding round, led by French IoT investor Kerlink and US-based semiconductor manufacturer Semtech Corporation. Since its founding in 2013, Microshare has raised just over $20m in investments and in 2019 graduated from Microsoft ScaleUp, a startup accelerator that qualified Microshare to co-sell with Microsoft's sales force.

Joseph Purnell is a Staff Reporter for TelcoTitans, contributing telecoms news analysis since 2019 as part of the TelcoTitans Editorial team.