New "cloud-optimised" SD-WAN management solution aims to give MNCs more control, boost performance, and enhance security.
VMware SD-WAN supported by BT consultants tasked with advising customers.
Just the start of the partners' software-defined network services collaboration.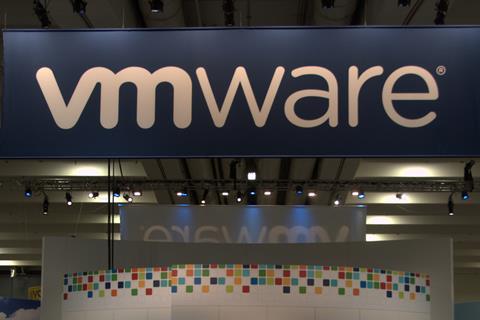 BT Global, in collaboration with Group stalwart technology supplier VMware, launched what it called a "new generation" of "cloud-optimised" managed software-defined wide area networks (SD-WAN).
VMwareSD-WAN, said BT Global, can be managed or co-managed remotely on BT's new "digital service platform". This purportedly gives multinational customers (MNCs) a "single view of their entire network and a choice of management controls".
Given the wide choice of SD-WAN solutions on the market — almost 70, it seems —and with BT Global also supporting alternatives from Cisco Systems and Nokia's Nuage Networks (partnered with Microsoft), the division emphasised that its consultants were on hand to help customers identify the "best solution to fit their needs". Advice on security is also available.
Branching out
In keeping with the disaggregated principles of software-defined networking, VMwareSD-WAN can apparently manage branch sites where hardware is generic and software-based networking solutions from different vendors.
"Our new managed service further expands customers' choice of software-defined networking solutions. Presently available with industry-leading VMware SD-WAN, it is delivered over our new, digital service platform. The solution is fully supported by our consultancy services to help customers maximise the benefits of performance, agility and flexibility for their businesses."

Andrew Small, Director of Global Portfolio, BT.
Chet Patel, Commercial Officer at BT Global, flagged that SD-WAN collaboration with VMware was only the first of a new generation of software-defined network services with the US software company. What the others might be was not made clear, although Patel claimed they will "improve performance, help to think more about security, reduce complexity, enable cloud usage, and contribute to managing costs better".