As signs suggest that UK operators may proceed with caution on limited Huawei deployments, BT has warned that an outright ban would have a severe impact on 5G progress.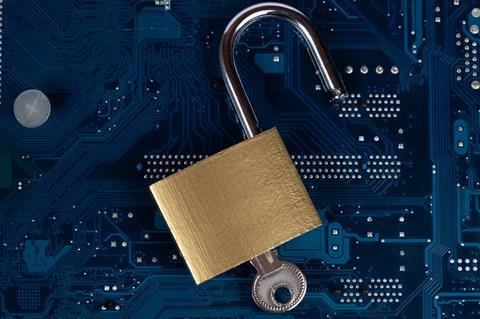 The future status of Huawei in European infrastructure remains up in the air, with contrasting views on the role of the vendor expressed by different commercial and political stakeholders, and complications building as the vendor is exploited as a negotiating tool in US and China trade talks.
Nonetheless, it is looking likely that UK 5G plans will press on with Huawei in the radio access network (RAN), albeit potentially in a somewhat scaled-back role.
Jeremy Wright, Secretary of State for the Department for Digital, Culture, Media and Sport, acknowledged that US action against Huawei was making it more difficult for the UK to continue to accommodate the vendor in national infrastructure. However, any decision on what to do about Huawei, and the outcome of the supplier review generally, is not expected until after the Conservative Party leadership situation is resolved, and the matter is likely to remain lower down the priority list than Brexit-related matters (which are also playing on BT minds – see separate report). This appears to have left operators such as BT free to make their own decision, but with uncertainty still looming due to the government's 'buyer beware' message.
"Because those decisions have been made by the US relatively recently, that means we have to take a step back and think carefully about them before we make our final decision. What that means for telecoms companies is they've got to make their decisions with all due caution. If there is a complete ban on the inclusion of Huawei equipment in 5G networks, then of course that means what it says. "

– Wright.
Longstanding Huawei champion within BT, Chief Architect Neil McRae, warned that any ban would have negative impact not only in terms of choice for operators, but also in the pace of development of new networks.
"I think it would be a great shame, and slow us all down and give us less choice in the market. While national security is a concern, there are lots of safeguards in place, and, if that ban happens, there will be a downside – not just for the UK but for digital tech as a whole. "

– McRae, speaking at the Connected Britain event in June 2019.
Howard Watson, BT Group Chief Technology and Information Officer, has publicly pondered adding a third RAN vendor to its plans, providing an additional backup should working with the Chinese company become politically unviable.
"We already have two vendors in the radio access network and, yes, we will adapt to whatever changes there are. I am thinking through: should we have three [vendors]?… It depends where the DCMS review gets to on the supply chain. "

– Watson.
Meanwhile, Huawei is maintaining its more strident defence of its technology and its place in future infrastructure through official statements and social-media campaigns (such as #HuaweiFacts, which highlights successful deployments and supportive messages). Chinese government officials have also come out to bat for the company.
"I think [a Huawei ban in the UK would] send a very bad message, not only to Huawei, but also to Chinese businesses. Will the UK remain open? Will the UK still be a business-friendly environment for Chinese companies? It will send a very bad signal, not only on trade, but also on investment. "

– Liu Xiaoming, China's Ambassador to the UK.
Nokia distances itself from CTO Huawei comments
Huawei competitor Nokia was prompted to issue a refutation of comments made by its Chief Technology Officer on the subject of the Chinese vendor. Nokia's Marcus Weldon had suggested in a BBC interview that vulnerabilities in Huawei equipment should make operators wary of installing it, citing US security firm Finite State's review of the vendor, and the findings of the GCHQ-led oversight team in the UK. However, shortly afterwards, an official statement said the comments "do not reflect the official position of Nokia", and stressed that it was focused on its own products rather than providing assessments of others'.