While BT España has been offloaded, evidence of a new BT presence confirmed stated intentions to continue serving multinationals operating in the country.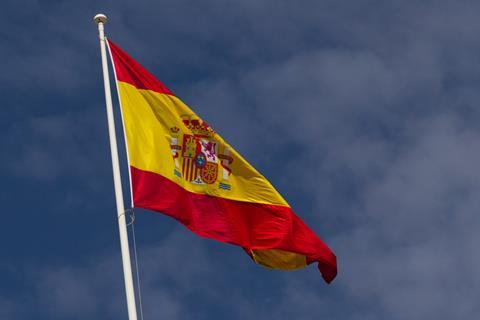 More details emerged about BT's residual presence in Spain following the sale of BT España operations focused on Spain's domestic market to locally based private equity group Portobello Capital (BTwatch, #309).
A new company called BT Global ICT Business Spain has been established to manage the operator's ongoing activities in Spain and maintain links with multinational customers.
'We're still here'
When the deal with Portobello was agreed, BT indicated that it would keep offices in Barcelona and Madrid, access points to connect to its global network, and its cyber security operations centre. Once offloaded, the Spanish business will also become a reseller of BT Global products.
A BT spokesperson confirmed that as part of the separation of its Spanish activities, the capital of BT España was reduced by €104.3m (£90.9m) to €35.6m. "BT will continue to have a presence in Spain — that is why the new entity 'BT Global ICT Business Spain' was created", the spokesperson said.
"The sale is part of BT's ongoing transformation of its Global unit, focused on delivering next-generation networking, cloud, and security services to multinational customers."

— BT spokesperson.
BT Global ICT Business Spain is registered on the Madrid company register and Joris van Oers, who is responsible for BT Global operations in Europe, is listed as President (indicating the trimmed-down unit remains a 'BT Global business'). The new entity was created in February 2020 and began operations on 27 March 2020 with share capital of €3,000. Its sole partner is BT (Netherlands) Holdings BV. Steven Lockwood, Director at BT (Netherlands) Holdings, and Rosa Ronda Andres, formerly Chief Financial Officer for BT España, also hold management positions.
Next steps
BT aims to close the sale of the domestic infrastructure to Portobello in the first half of 2020. The Comisión Nacional de los Mercados y Competencia approved the acquisition on 13 February 2020.
Elsewhere, BT is making progress with the sale of Latin American and French assets, with prospective buyers recently named for both units. A similar approach from BT to managing multinational corporate customers may be expected in the affected regions should the sales be completed. Meanwhile, the anticipated disposal of BT Italia assets does not seem to be getting any closer, and the Group is said to have had second thoughts on the sale of its BT Ireland business (BTwatch, #311).