Pourrat underlines ESG credentials though membership of telco grouping to share best practice on supply chain sustainability.
Highlights that BT spent around £13.1bn this year with more than 1,100 direct suppliers in nearly 100 countries, and that understanding impact on environment and society is key.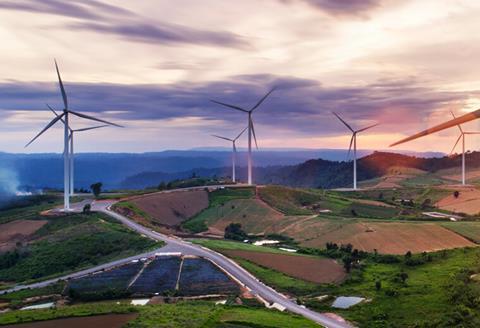 In what seemed to be another initiative from BT's Chief Procurement Officer Cyril Pourrat, the Group joined the Joint Audit Cooperation (JAC).
An association of telcos, the JAC aims to share resources and best practices among its members on promoting sustainability across international supply chains in the IT industry.
The association, through a Memorandum of Understanding among Deutsche Telekom, the erstwhile France Télécom, and Telecom Italia, was formed as far back as 2010. Membership now stretches to 18 telcos, including AT&T, MTN, Orange, Telefónica, Telenor, Verizon, and Vodafone.
Risky business
Signing up to the JAC represents another indication that BT recognises problems in its supply chain management (SCM). The Group has in recent years brought on partners and implemented a number of initiatives to increase the visibility it has into its supply chain, as the need to react quickly and hasten buying decision making has been exacerbated by events like Brexit, coronavirus, and the US-led clampdown on Chinese network kit vendors (BTwatch, #317 and passim). As part of the JAC announcement, Pourrat said BT spent £13.1bn in 2021 with more than 1,100 direct suppliers in nearly 100 countries.
Supplier acquisition software provider Globality was one of the first partnerships signed by Pourrat's semi-independent BT Sourced procurement company in early-2021 (BTwatch, #323). It leverages artificial intelligence to list "relevant" suppliers against a set of customised criteria. It was followed by BT signing up to the IBM-backed, blockchain-based vendor validation system Trust Your Supplier, which allows for supply chain collaboration between rival operators (BTwatch, #324). It has also tied with data software provider Suplari (acquired by Microsoft in 2021) to identify and manage supplier spend (BTwatch, #318 and #327).
BT's Digital Procurement Garage is tied with a number of smaller SCM-focused players, including cyber-threat analysis specialist Darkbeam, consultancy PRISM, and supplier mapping startup Versed AI (BTwatch, #320).
In late-2021, BT deployed software from riskmethods, an SCM platform provider that enables a "proactive" and "multi-tier" approach to supply chain risk. Through the software, BT Sourced is performing "continuous, real-time monitoring" of "multiple domains" such as anti-bribery, business continuity, data privacy, financial, and information security, said Diarmuid O'Donoghue, Senior Procurement Manager at the Dublin-based unit.
These metrics are among those repeatedly underlined in BT's Annual Reports in recent years as key to mitigating a number of operational risks faced by the operator (BTwatch, #317).
It's in the manifesto
Since joining BT in 2019, Pourrat has revamped the operator's procurement practice. In April 2021, he established BT Sourced, a semi-independent procurement company based in Dublin, which is responsible for Group buying (BTwatch, #322).
Building solid credentials on environmental, social, and corporate governance (ESG) is one of Pourrat's stated priorities for BT Sourced. Speaking in March 2021 on a webinar hosted by procurement systems developer Fairmarkit, Pourrat remarked that ESG was "very high on [BT's] agenda", but lamented that "69% of BT's carbon emissions are coming from suppliers". He added that "we've got to zero in on that".
Commenting on the JAC membership announcement, he said that "understanding our impact on the environment, understanding our impact on society, is key". Pourrat did not reference the work of the association or how much use it might be to the operator, instead opting to draw attention to the BT Group Manifesto, launched in December 2021 to outline current action (and future initiatives) to achieve digital transformation and sustainability.
The Manifesto talks about "upskilling the nation" through an "extended target" to help 25 million people to improve their digital skills by 2026. It also reiterates the extension of "ultrafast" full-fibre broadband from more than six million premises to 25 million by 2026, as well as to increase EE's 5G network coverage to 90% of the UK by 2028. BT's net zero-target is 2030 for its own emissions (brought forward by 15 years, points out the Manifesto) and 2040 for its supply chain and customer emissions.

Ken has been writing about developments in the fixed and mobile markets for over twenty years. He has been a contributor to TelcoTitans since 2015.