riskmethods' management application delivers "multi-tier transparency".
Move forms part of a wider supply chain management refresh.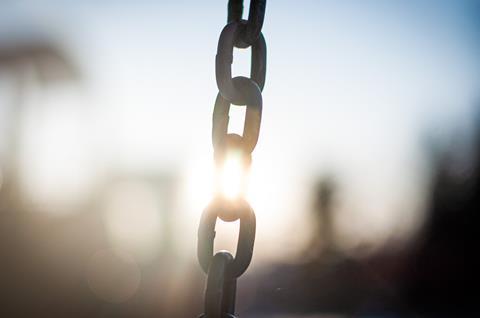 BT is deploying software from Germany-based riskmethods as part of an ongoing response to the increased supply chain complexity and volatility facing the industry.
The project — said to have begun mid-pandemic, in September 2020 — is seeing the operator using riskmethods' management application to gain "multi-tier transparency" in its supply chain.
It forms part of a broader supply chain management and buying IT refresh accompanying the creation of the Group's new standalone procurement business BT Sourced.
Through the software, the Dublin-based unit is performing "continuous, real-time monitoring" of "multiple domains" such as anti-bribery, business continuity, data privacy, financial, and information security, said Diarmuid O'Donoghue, Senior Procurement Manager at BT Sourced.
A key function for BT Sourced is "sub-tier visibility" — essentially mapping out major vendors' own supply chains, which have long been a blind spot for operators.
A proactive approach
Speaking on a Procurement Leaders webinar, O'Donoghue described BT Sourced as adopting a "risk hunter" mentality, saying it was taking a "proactive" approach to identifying problems that could impact its supplier ecosystem, and reacting to events faster. "This was essentially why we partnered with riskmethods", he explained.
riskmethods' dashboard is used to manage actions and support collaboration with suppliers when issues arise. The unit is also expected shortly to install a 60-inch screen in its reception, displaying the dashboard. "We will have people walking in in the morning and seeing that visualisation", said O'Donoghue.
Alex Cassettari, Senior Manager, Procurement Transformation at BT Sourced, highlighted the tool's installation was being accompanied by broader cultural change in how BT's procurement operations manage risk.
" We weren't just dropping a tool into an existing process here … previously, we would have more of a centralised approach where we would have teams monitoring, scanning, and raising things for action. Now, we're giving people a tool that puts that at their fingertips. But then risk management becomes much more directly your responsibility within the category teams, and people needed to get their head round that … and recognise they weren't devolving that responsibility any more. "

Cassettari.
Best of breed
BT has over the past year flagged work on improving supply chain transparency with software vendors via its Digital Procurement Garage — an initiative that sees involvement from BT Sourced partner startups that can advance its 'innovation agenda' (BTwatch, #313 and passim).
These include: cyber-risk alerting player Darkbeam; PRISM, a New York-based macro risk consultancy; and Cambridge University spin out Versed AI.
The latter's software, which is being used to help BT identify and monitor players within the supply chain long tail, is expected to feed information into the riskmethods platform, along with information provided by suppliers directly. Cybersecurity ratings provider Bitsight was named as another BT Sourced partner on the initiative.
O'Donoghue noted that BT Sourced was "using tools such as AI, blockchain, and basically putting together what we call a best-of-breed technology ecosystem [with] customer experience at the heart of it all. And that basically helps us drive insights [and] make fast, data-driven decisions for everyone in our supply chain".
BT has in recent times been compelled to drill deeper into how (and from where) it buys goods and services following the disruption of Brexit, COVID-19, and the US-led clampdown on Chinese network kit vendors (BTwatch, #317). Its third-party spend — placed at £13.1bn (€15.3bn) in its last fiscal year, to 31 March 2021 — is said to be spread across vendors from nearly 100 countries. Among the thousands of suppliers within its ecosystem, BT has indicated that about 430 are "critical" to its operations, and its senior management has been closely monitoring these partners' financial and operational health since the early days of the pandemic. Beyond ensuring business resilience, the push to gain greater supply chain visibility is also being driven by environmental, social, and corporate governance factors. The Group is seeking to reduce supplier carbon emissions by 42% by March 2031, and claims to be engaging with suppliers on issues such as anti-corruption and bribery, data privacy, staff working conditions, and security.