Fewer positive indicators for the Group as competition weighs on Consumer, but signs that business-focused divisions are building momentum.
Jansen already straining at the confines of existing BT strategy, and promises more aggressive stance in retail sectors.
Allera's more-for-more focus under pressure with fibre price-cuts, delays in bundling Sky Sports, and hopes of a 5G-premium evaporating quickly.
BT ready to re-write its infrastructure strategy to back UK fibre ambitions, but scale of associated conditions and pre-requisites highlights the unlikely prospect of achieving government's 2025 vision.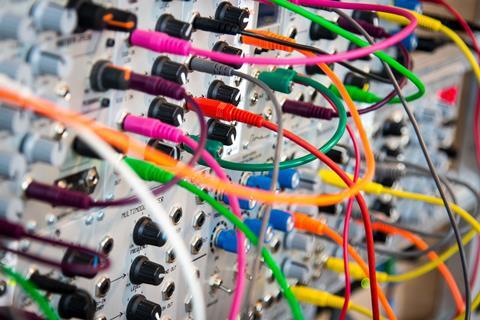 Jansen Show, Episode 2: fibre dominates
BT Group issued its trading update for the three months to end-June 2019 (Q1 FY19-20). As has become the norm for the Q1 trading update, the Group CEO took full charge of the presentation element of the call, with Philip Jansen presenting both operational and financial highlights.
Jansen again appeared comfortable as the centre of attention in his second substantive presentation as top dog, and keen to demonstrate a tighter grasp on the progress and challenges faced by the various customer-facing units, and the financial reporting that accompanies the operational progress report. Jansen stepped up to address most questions in the Q&A segment, with CFO Simon Lowth apparently resorting to passing notes to the CEO on some occasions where he felt a contribution could be made.
Throughout the call the CEO remained cheerful, and ready to cede the floor to his finance director or divisional heads where needed, but often appeared happy to keep focused on the big picture, and look beyond a modest first quarter performance.
Despite his commanding presence on the call, Jansen at times seemed caged in by existing strategy, and perhaps slightly frustrated by presenting numbers that are yet to reflect his plans and expectations for the business. He reiterated mantras from the Patterson era on the core pillars of strategy – differentiated customer experience; integrated and converged networks; and a lean and agile operating model – but seemed to be chafing at the bit to get stuck in and compete on price in retail markets and make use of the existing strengths of the Group infrastructure. This suggests to BTwatch that the first tangible signs of the Jansen management approach may begin to filter through at Consumer in the remaining quarters of the year.
While Jansen is building momentum for his own big ideas for the Group, the prospect of a further opportunity for major change is bubbling up as the prospect of a concerted drive to cover the UK with fibre was raised by the new UK government.
Transformation and efficiency comes to BT's divisional names
BTwatch notes that with the Q1 FY19-20 results announcement, the customer-facing division formerly known as Global Services has dropped 'Services' from its name, and was referenced simply as BT Global throughout the presentation and associated materials. Similarly, the unwieldy BT Technology Services & Operations was recast as 'BT Technology'.
Gradual decline continues, whatever the measure
Comparisons of BT Group's performance on a quarterly basis continues to be muddied by ongoing changes to accounting standards, and with the shift to less detailed trading updates for Q1 and Q3 periods. The information that was provided for Q1 FY19-20 offered few bright spots on traditional metrics, and instead rather underlined the scale of the challenge the Group faces.
Revenue and earnings before interest taxation depreciation and amortisation (EBITDA) are falling for the Group, with Global providing one positive spot on the profitability front, albeit largely due to one-off items.
Normalised cash flow fell by more than one-third on higher capital expenditure at a time when shareholders are concerned that demands on cash will likely result in a change in the BT dividend policy. The higher capex spending does at least suggest the Group has direction and momentum, however. Much of the rise was accounted for by spending on next-generation networks, with IT transformation and spending on "customer-driven investments" also contributing.
BT Group, financial highlights, Q1 FY19–20

Q1 FY18–19
Q1 FY19–20
Change
Sources: BT Group.
Notes: On 1 April 2019 BT adopted IFRS 16, the new accounting standard for leases, on a modified retrospective basis without restating the comparative periods. BT has presented select pro forma financial information for the period ended 31 March 2019, however, history for certain financial KPIs impacted by IFRS 16, for example operating profit and net debt, cannot be calculated under BT's modified retrospective approach. These lines are shown in the pro forma template for completeness but with no historical values.
* Adjusted, i.e. before specific items.
** BT prefers to highlight its 'normalised' cash flow figure, which excludes specific items and includes purchases of telecoms licences.

Revenue *

£5,716m

£5,633m

-1.5%

EBITDA *

£1,980m

£1,958m

-1.1%

Net income

-

£505m

-

Capex

£874m

£1,067m

22.1%

Normalised free cash flow

£507m

£323m

-36.3%

Net debt

-

£17,805m

-

Net financial debt (excluding lease liabilities)

£11,227m

£11,642m

3.7%
Divisional performance demonstrates the range of challenges faced
In recent years, BT Group has tended to have one or two units (principally Consumer and Openreach) providing positive news to counter difficult conditions being experienced by other divisions (largely the various iterations of the enterprise and major corporate units). With Consumer in a competitive maelstrom (see below) and Openreach battling against persistent regulatory headwinds, there is currently little respite for the Group.
Nevertheless, BT indicated that for Enterprise and Global the longer-term strategy may be showing signs of progress.
Enterprise is making steady ground in converting its broadband base to superfast fibre, with 47% penetration compared to 40.6% a year earlier. As previously noted, the FTTC penetration rate within the enterprise segment is low compared to the consumer sector (where Consumer claims 75% penetration within its base), but the continued development of Openreach's fibre network (both to the cabinet and the distribution point) is covering more areas where commercial, rather than residential, premises are based. In turn, the adoption of IP-based services is said to be going some way to countering faster than anticipated declines in traditional voice services.
At Global, cybersecurity was again called out as a promising growth driver, although the retreat from low-margin services is continuing to trim back revenue. The changing strategy and product portfolio of the division is, however, having a substantial impact on the state of the order book that was previously used as an indicator of its long-term health.
Global out of orders, but focused on growth segments
At BT Global, order intake is becoming a deprioritised metric as the Group no longer considers it reflective of performance with the trend for shorter contract times and increasing use of on-demand models skewing the performance. Nevertheless, Q1 FY19-20's reported order intake of just £506m is an unprecedented low and a near-20% drop on the performance a year earlier.
Global is breaking down revenue into three segments – Growth, Mature, and Legacy services – as a way to get beyond the focus on order intake, and to highlight where its growth (and losses) are coming from.
Revenue for the Legacy segment (which still accounts for 19% of Global revenue) is declining sharply, down 28.5% year-on-year to £203m, while Growth services revenue (21% of quarterly revenue) saw 14.2% growth to £225m. Mature revenue still dominates accounting for £657m of the Q1 total, but declined by 1.4%. However, it is difficult to determine trends at present, with only five quarters of data provided.
BT Group, performance by unit, FY18–19 (adjusted) *

Revenue

Change


(reported)

EBITDA

Change

Sources: BT Group.
Notes: From Q3 2018/19, BT Group has reformatted the reported information in its quarterly financial disclosures. Results for the years ended 31 March 2017 and 31 March 2018, and the quarters ending 30 June 2018 and 30 September 2018 have therefore been prepared on a pro forma restated basis. The reporting format was updated from Q3 2018/19 to reflect changes in the business organisational structure, namely the formation of Enterprise from the combination of Business and Public Sector (BPS) and Wholesale and Ventures (WAV), and the transfer of Northern Ireland Networks (NIN), previously hosted by BPS, into Openreach. In addition, the KPIs reflect that BT Group now accounts for internal revenue generated by its Ventures businesses within Enterprise as revenue rather than as an internal recovery of cost.
* Adjusted revenue and EBITDA strips out the effects of specific items.

Total Group

£5,633m

-1.5%

£1,958m

-1.1%

Consumer

£2,550m

-0.8%

£588m

-5.2%

Enterprise

£1,516m

-4.5%

£471m

-3.1%

Openreach

£1,268m

1.0%

£717m

-

Global Services

£1,085m

-5.4%

£140m

17.6%

Other, intra-Group

-£786m

-6.9%

£42m

10.5%