While revised strategy plans for the UK were still bubbling, BT faced a tricky summer with a dwindling share price and investor concerns over operational challenges.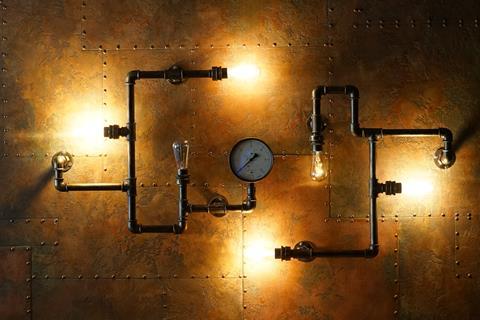 BT Group held an investor relations event in September 2019, hoping to provide reassurance to stakeholders that the telco's investment plans and restructuring programme were under control as the share price stubbornly refused to respond positively to assertions of progress and clear vision from Group Chief Executive (CEO) Philip Jansen.
The immediate response to the event was not overly positive, with analyst notes highlighting a perceived lack of clarity on plans. Since taking up the CEO role in January 2019, Jansen has been reluctant to pin explicit numbers on BT transformation objectives, particularly around fibre. Here, the ambiguity has been exacerbated by government calls for a Grand Plan to roll out full fibre across the country by 2025, which would require a significant uplift in industry and government collaboration that is far from guaranteed.
Against this backdrop, Openreach is picking up the pace under the existing fibre rollout plans, with suggestions that the pace could accelerate yet again, but with no guidance on how this might affect capital expenditure. There is a lingering expectation that any type of plan to speed up a fibre infrastructure overhaul will prompt a dividend cut, and senior management have refused to rule this out. During the meeting, Jansen was also said to have reiterated his earlier assertions that BT would fight to ensure it loses no further market share in its retail markets, which might put more pressure on cashflow and margins.
The emerging consensus from the meeting appeared to be that the prospect of any significant share price rise should be discounted in the short‑term, with other issues such as the uncertain continuing role of key supplier Huawei in networks, and Brexit, adding to the risky variables the Group is currently facing.
"BT acknowledged significant uncertainties remain, and, until there is visibility, we think it will be difficult for the share price to re-rate in the near-term."

— UBS research note.

"While BT looks increasingly cheap on valuation, it is hard to see the shares performing until the uncertainties are to some extent addressed."

— Berenberg note.
Since the meeting with investors, BT has attempted to provide clearer strategic direction for its UK‑focused divisions through a new commitment to become a "national champion", and seen Openreach publicly pushing the case for faster fibre deployment as both the potential for public funding and the prospect of meaningful competition build (see separate reports).
BT shares started the year at around 240p, as the Group began the transition from outgoing CEO Gavin Patterson to Jansen, but over the course of 2019 have dived below 200p, and in summer 2019 reached a low of 160p. In the month since investor event, the share value has edged upwards, on occasion nudging the 200p mark, while largely trending in the 170p–180p range. The latest unveiling of retail strategy for the UK market and commitments to managed fibre investment in mid‑October 2019 appear to have shored-up the share price above 190p, with continued impetus back above 200p. BT has not been alone, however, with Spanish peer Telefónica also recently obliged to address nervy investors."