Delivering a proof of concept to an Australian retail client has sparked the creation of a new and developing 5G solution from the operator's Global division.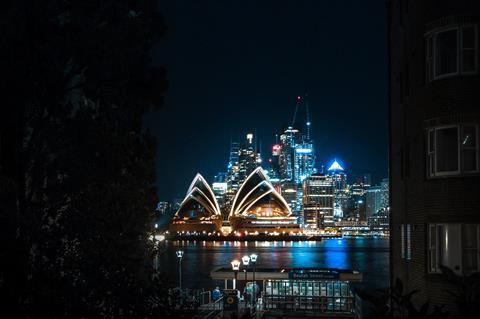 BT Global called out a deployment in Australia of a new 5G Fixed Wireless Access (FWA) solution, which is said to herald a new opportunity for businesses to flexibly and quickly expand the reach of their networks.
While acknowledging that FWA is relatively well established as 4G technology, already used to bring connectivity to remote areas where wired broadband is economically unviable, the strengths of 5G in terms of download speeds and low latency are providing new FWA use-cases, according to BT's multinational corporation-focused division.
More significantly, for Global customers 5G FWA is being pitched as a faster way to expand network coverage than traditional MPLS, with deployments possible on a self-install basis within a week, compared to a more involved process linked to wired infrastructure that can take up to six months to complete. Global is particularly showcasing 5G FWA as a valuable tool for retail, where a business's footprint of stores may change dynamically, for example through the use of pop-up shops or concessions in a larger retail premises.
A retailer with an international presence is said to be the initial customer for the new Global solution, with first deployments in Australia, to be followed by the USA, the Netherlands and the UK. The needs of the client had initially prompted Global to develop its proof of concept for the technology. This proved successful enough for the client to proceed with a rollout, and for BT to move forward with a standardised addition to its portfolio.
Global is claiming that a new, rapidly installed 5G FWA connection can also deliver additional services such as guest Wi-Fi or Internet of Things deployments as part of its proposition. The division further asserted that its new solution has overcome the barrier of delivering services across variable 5G mobile infrastructure in different countries, and developed what appears to be a campus 5G offering that operates independently from local spectrum restrictions. However, details of any vendor partners, or more specific plans for a service rollout, were not provided by BT.
As part of its wider strategy Global is also pushing the security element of its new offering, and considers that security precautions are adapted to address the specific challenges of 5G connectivity. These are broadly the same as 4G connections, but with additional potential risk that comes with the speed and greater interactivity that 5G facilitates.

Neal Doran is a Senior Analyst for TelcoTitans. Neal's industry knowledge and experience as a telecoms analyst and writer spans three decades, and he has been a key part of TelcoTitan's Editorial team since 2001.