Asset-light playbook repeated.
BT to continue serving MNCs and retain local SoC.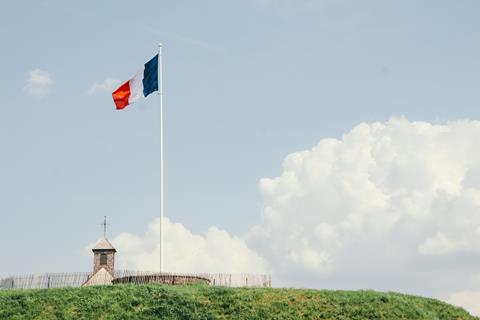 BT continued the asset-light overhaul of its Global business unit with an agreement to sell its French in-country operations to British IT services group Computacenter.
The confirmation follows consultations with local works councils after the companies revealed in March 2020 that they were in exclusive negotiations (BTwatch, #311). The sale is expected to close by the end of 2020, subject to approvals. Financial details were not disclosed.
The capabilities being handed over include management and maintenance of IT and network infrastructure, as well as networking and related professional services. In FY18-–19, these were said to have generated £104m in revenue.
Similar to other markets where Global has recently pulled back, BT said it will retain a presence in France to serve multinational customers, supporting its trio of next-generation networking, cloud, and security services. It will also maintain local access points to its global network, and continue to operate its Cyber Security Operations Centre in Paris (BTwatch, #305).
The retreat is the latest divestment in BT's ongoing efforts to restructure its Global business unit:
In May–June 2020, a deal was cut to offload a 49% minority stake in Saudi Arabian joint-venture BT Al-Saudia, seemingly including the local Security Operations Centre (BTwatch #313).
In March 2020, an agreement was reached to sell local operations and infrastructure in 16 Latin American countries to CIH Telecommunications Americas LLC, an affiliate of private equity group CIH Technology Holdings (BTwatch, #311).
In December 2019, Spanish managed ICT services business and local network infrastructure was sold to Portobello Capital, a venture capital firm (BTwatch, #309).
There are likely more sales to come, with BT still trying to shed assets in the Netherlands and BT Italia, although the latter may be proving particularly tough due its legacy of fraud.
BT and Computacenter have a long history. Perhaps reflecting each one's evolution into enterprise services and solutions providers, however, they have for the last decade resembled peers and competitors rather than engaging in a transactional relationship. Computacenter was once best known as a leading UK-oriented technology distributor, with BT acknowledged as a top client. Nowadays, it is an approximate £5bn-revenue business operating out of Hatfield (near EE's head office).

Michelle Donegan is an experienced telecoms writer and has been contributing as a reporter and news analyst for TelcoTitans since July 2020.