A new five‑year plan, building on the transformation programme introduced in May 2018 was heralded by the Group.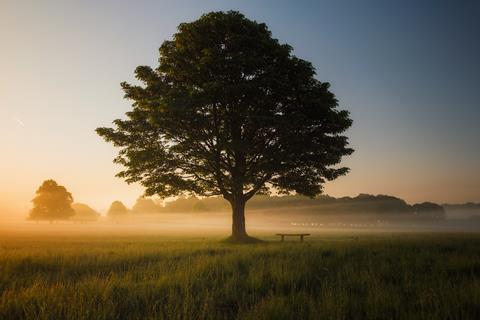 Looking beyond the current challenging circumstances, a new five‑year plan, building on the transformation programme introduced in May 2018 was heralded by the Group.
While a 'more to follow' theme dominated, the impression given was one of maintaining the momentum built from the efforts of the past two years.
The current work‑in‑progress cost-cutting programme has morphed into an expanded 'efficiency' initiative, split between a £1.6bn Phase One that has been 'completed' one year early, and a Phase Two targeting £1bn in 'annualised gross benefits' by March 2023, and £2bn two years later.
It was reiterated that the company needs to become "leaner, simpler, and more agile". The "radical" new programme is expected to see an overhaul of "old and out‑of‑date processes", a slimming down of the product portfolio, and an attempt to "reduce, re‑work, and switch off" legacy services where possible.
Every cost area is being reviewed, but seemingly 80% will come from operating expenditure (opex) and 20% from capex. As usual, savings are rarely banked, with Lowth anticipating they will offset transformation and investment. Hoped-for growth brings new costs, too — some as opex, others at the capex level.
14 tribes for transformation
Not for the first time, by any means, BT is having a head-to-toe systems and processes makeover (aka 'transformation programme', 'modernisation', and 'simplification'), led by BT Technology and its now 14 IT and process Tribes.
Effectively, this will see BT cloud-ified and automated, the product and service catalogue halved, management 'delayered' (fewer but bigger roles), and the supplier long tail docked (down from 18,000 to 14,000, already).
Desired outcomes include a reduction in service provisioning times from many days to hours, and full automation of most customer 'journeys' — ultimately making BT "competitively placed for many decades to come". There is much accompanying jargon that Jansen is embracing wholeheartedly, including artificial intelligence and machine learning.
Not for the first time, we are told that many of BT's legacy networks will be shuttered, including lower-performing copper (8Mbps-supporting or less), leaving a state-of-the-art, 'modern-IP estate'.
A flagged detail is that the current 5,000+ exchanges are projected to be reduced to just over 1,000 fibre hubs. Progress on this streamlining (which has been previously highlighted as a cost‑efficiency and opportunity to evolve the operator's network edge — BTwatch, #305) can be seen in the subsequent detailing of 118 exchanges that are set to be the first to complete the switch over to full fibre (see separate report).
Top tech
It is difficult to know whether to smile, laugh, cry or cringe, but BT appears to have swallowed not just the digital transformation pill, but the entire box.
Presumably drawing on his own digital background, including leading Worldpay, Jansen clearly gets technology and the pivotal and transformational role it can play.
However, there is a now a sense that BT Research is becoming the tail that wags the BT dog. Tellingly, on the results call, it felt like maximum pressure is on Selley at Openreach to deliver the greatest pace and volume of fibre passes and connections at minimum cost, rather than on Howard Watson as Chief Technology and Information Officer (CTIO), to completely reinvent BT's systems and processes in their entirety to facilitate this. Credit to Selley, he seems to be absorbing the pressure, with Watson also appearing to relish the opportunity to overhaul BT.
Even more glaring was the near-absence of pressure on the leaders of the consumer-facing divisions, particularly Gerry McQuade (CEO, Enterprise), and Bas Burger (CEO, Global), who were not even given opportunity to speak. Marc Allera (CEO, Consumer) was quizzed, but never probed.