US and Finnish suppliers club together on cloud and SD-WAN.
Azure‑Nuage combo could provide a more compelling alternative to Cisco in the BT Dynamic Network Services portfolio.
BT Global wheels out IXOM as customer of the integrated solution.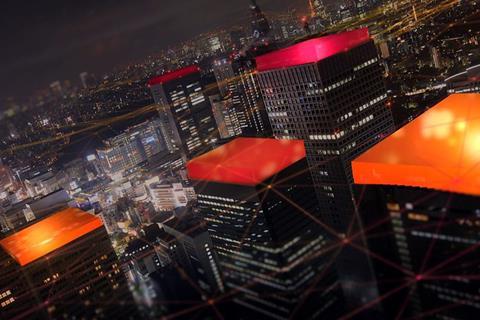 BT Global emerged as the first managed service provider (MSP) partner of a cloud and networking collaboration between Microsoft and Nokia. At the heart of the vendor partnership, unveiled in November 2019, is integration between Microsoft's Azure Virtual Wide Area Network (vWAN) with the software-defined WAN (SD-WAN) capabilities provided by Nokia's Nuage Networks.
The two suppliers will initially provide branch‑to‑cloud SD-WAN connectivity, but plans are afoot to offer internet connectivity to branches during 2020. By "automating branch and hybrid WAN connectivity", the idea is that enterprises have simplified and faster access to cloud applications, such as Microsoft's own Office 365. There is also the promise of "integrated security from branch-to-branch and branch-to-Azure", and "reduced risk of configuration errors causing security or connectivity issues".
By providing a single solution, Microsoft and Nokia believe they can speed up the digital transformation and Industry 4.0 efforts of communication service providers and enterprises. The collaboration includes the pairing up of Microsoft's extensive cloud portfolio (including Azure, Azure AI, and machine learning solutions), with Nokia's LTE and "5G-ready" wireless equipment.
There is collaboration on Internet of Things (IoT), too. The Worldwide IoT Network Grid of Nokia purportedly slots in with Azure IoT Central, to "make the onboarding, deployment, management and servicing of IoT solutions seamless".
Nokia's Digital Automation Cloud (DAC) platform also becomes part of the Azure mix. Billed by Nokia as a "5G-ready" and "high-performance" private wireless network solution, DAC will now be powered by "on-premises Azure elements". The Finnish vendor says DAC is designed for industries requiring high reliability, efficient coverage, and better mobility than Wi-Fi.
Natural fit
BT Global already has a close relationship with both Microsoft Azure and Nuage, making it perhaps a natural candidate for MSP status. The suppliers will also surely welcome the heavyweight support of BT as they take the integrated solution to market.
As an MSP, BT's customers will access the combined package through the Microsoft Lighthouse software suite. This enables BT to manage both Azure vWAN and BT Agile Connect SD-WAN, which is based on Nuage's SD-WAN 2.0 (BTwatch, #289 and passim).
The tie-up was put through its paces before Microsoft and Nokia made their official debut. On the day the collaboration was unveiled, BT Global uploaded a video to YouTube in which IXOM, a customer specialising in chemicals manufacturing and distribution in Australia and New Zealand, extolled the benefits of combining Azure vWAN and Nuage's SD-WAN. The aim said senior IXOM executives, with the help of BT's network management expertise, is to access Azure services more easily and faster than before.
BT Global has existing ties with IXOM. In December 2018, IXOM signed a contract with Agile Connect (BTwatch, #301). At the time IXOM signed-off on the contract, the aim was to connect over 1,000 employees at 55 sites across 14 countries.
Cisco may face uprated competition
Agile Connect is part of BT's Dynamic Network Services programme, which brings together BT's global network infrastructure with the latest network technologies, including software-defined networking and network functions virtualisation to underpin large organisations' digital transformation.
BT's principal partner in the promotion of the services has been Cisco over the past two years, but the latest agreement with Nuage and Microsoft may enhance the number of viable alternatives that BT Global can offer multinational customers.
Initially, Nuage was positioned as an option for customers not wishing to become dependent on Cisco, but the additional muscle that integration with Azure can provide may make the offering more compelling on its own terms.