Without the right "policy, legislative and fiscal enablers", BT warns full-fibre nationwide coverage will not happen until 2033.
Government target for universal coverage of "Gigabit-capable broadband" is 2025.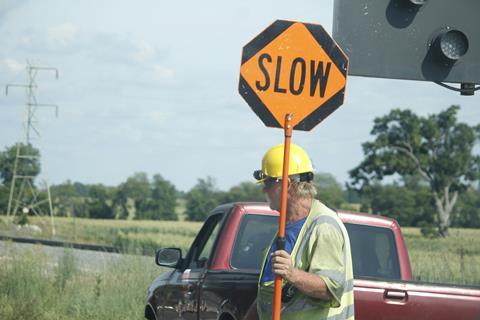 Broadband tensions between BT and the UK government resurfaced over the weekend.
In a blog attributed to Alex Towers, Director of Policy and Public Affairs at BT — trailered by the Sunday Telegraph — the UK incumbent complained about what it saw as an unfriendly investment environment for fibre-to-the-premise (FTTP) deployment.
In a rare display of solidarity with infrastructure rival Virgin Media, Towers said that "we must end the situation where BT and Virgin are actively penalised for investing in fibre, because they have to pay higher business rates on a fibre connection than they do on an older, much slower, copper one".
Virgin Media did not seem to reciprocate the "we're-all-in-it-together" spirit that Towers attempted to rouse. A spokesperson told IT Pro that it is "continuing to invest, upgrade, and expand" its network to bring Gigabit broadband to more than 15 million homes by the end of 2021. This, it said, will mean that Virgin Media will deliver around half of the government's total Gigabit broadband ambition four years ahead of the 2025 target.
BT claims that, without practical financial assistance from the UK government and other "policy interventions", universal coverage of "Gigabit-capable broadband" will have to wait until 2033 (the time when Openreach currently plans to retire its copper-based access network, although for many areas it will be ended before this).
If tax cuts and legislative measures to the tune of £9bn (€9.9bn) can be found, then 2027 might be a more realistic timeframe for universal FTTP coverage, ventured BT.
Both of these projected timeframes fall short of the UK government's 2025 universal coverage target. Details regarding how this target might be achieved are nonetheless sketchy (BTwatch, #306, #309, and passim).
According to a BT-commissioned report by Analysys Mason, based on current pace of rollout, 70% of UK homes and businesses will have access to 'full fibre' by 2025. Towers ruefully noted that for the 2025 target to be met, the number of premises passed by UK fibre builders would need to increase to 4.3 million every year — which is more than double the current rollout pace.
We've got a plan, says BT
All is not lost, declared BT. If the UK could only follow its "seven key policy, legislative, and fiscal enablers", then industry will be able to bring full-fibre coverage up to 96% of all UK homes and businesses by 2025 (and 100% by 2027).
As it turns out, two of the seven recommendations are already in train:
giving fibre builders access to flats;
making sure all new-build houses have full fibre pre-installed.
Other recommendations are:
fair and equal access to infrastructure that is already in the ground;
subsidy schemes for fibre builders so they can take on "thousands of new staff";
permission from local authorities to deploy the latest digging technology;
giving industry the same rights as utilities, which have statutory right to build across land;
the end of punitive business rates.

Ken has been writing about developments in the fixed and mobile markets for over twenty years. He has been a contributor to TelcoTitans since 2015.