Lord keen to leverage lower-cost data centre technologies for network deployment.
Floats idea of ripping out ROADMs in core network and replacing them with routers and ZR optics pluggables.
Lower prices through photonic integration seen as key.
Promising trials with hollow-core and multi-core fibre.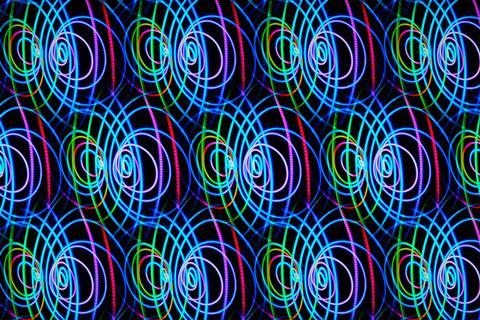 Andrew Lord, Head of Quantum & Optical Networks Research at BT, raised the possibility of a radical re‑architecting of the network to meet rising capacity demands fuelled by what he called a "5G tsunami".
Traffic volumes, he pointedly added, were growing 30% annually at a time when Moore's Law was "creaking at the seams". Optical transmission capacity in C‑band spectrum, as defined by Shannon's Law, was also reaching its limit.
" Shannon's Law has kind of overtaken Moore's Law in terms of death . What do we do? Do we just put lots more fibres in, or do we open up new bands, such as L‑Band and O‑Band, and ask vendors in the industry to do massive developments again, costing a fortune? It's a big ask for those guys. What's the solution to Shannon's law? "

— Lord.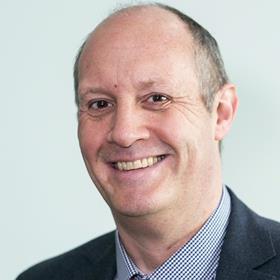 Lord was speaking at a recent "Online meeting on commercial challenges as 5G booms", hosted by the European Photonics Industry Consortium. His presentation, "Future optical networks post 5G", outlined formidable network challenges facing industry. "Let's not underestimate the challenge", he stressed. "Many people might assume fibre is done, but it's really just getting going".
Lord argued that the challenge of installing fibre to people's homes around Europe was at least on the same scale, if not bigger, as the large infrastructure projects of the nineteenth and twentieth centuries, such as the rollout of railways, water supplies, electricity grids, and copper telephone networks.
" This is a huge investment, and we can only do it once. We better get the fibre right, and we better get the technology that sits on it right. It needs to work for the next hundred years or more. So, no pressure guys. "

— Lord.
BT Group and its access services business Openreach currently have a caveated objective of reaching 20 million UK homes with full fibre by the mid‑to‑late 2020s, and a goal of switching off copper entirely by 2033. However, BT is still awaiting regulatory clarity on the investment environment for fibre services from regulator Ofcom (although an announcement on the subject is expected in March 2021) and pressure is building to ensure access is delivered to all, despite the topographical challenges that presents.
Demands on the network are also continuing to rise and ongoing competitive pressure has meant that connectivity prices continue to fall as the volume of traffic keeps increasing, and 5G use‑cases illustrate the need to develop a flexible infrastructure (BTwatch, #319). To address this, the operator is also evolving its core network towards full convergence for fixed and mobile services as it embraces 5G and evolves a Network Cloud, while the application of research to tackle network capacity challenges is among the long‑term projects incubating at BT Technology (BTwatch, #306).
Rip it up and start again?
In a short but wide-ranging presentation, Lord flagged one possible way forward through leveraging ZR optics, which has its roots in data centre technologies, for network deployments. "We need to really capitalise on data centre technologies, which is where the growth and volumes are, and where the cost is going to drop", said Lord. "Let's use that kit and find ways we can bring it into our network".
Although data centre technologies are limited in performance when it comes to long distances, Lord was seemingly not fazed. He talked ambitiously about re‑architecting the network to find ways of accommodating them. "It's going to give us massive cost savings, so we have to work around these reduced performance specs", he said. "400G ZR optics doesn't go very far, but what does it do to a core network when plugged into a router? Open question".
" At the moment, we run a core network that goes over big ROADMs, any‑to‑any. But to set an any-to-any route, you have to send a wavelength through these optical crossroads and route [it] around the network. You can't do that for very high bit-rates when the pluggable you're using doesn't go that far, and datacentre pluggables don't. They're not designed to.

" So you might end up having to rip out those ROADMs and just do your connection between routers hop‑to‑hop. Instead of just going optically from one end of the country to the other, you go from router to router. This might sound expensive in terms of router costs, but in the whole scheme of things, pluggables — which is the lion's share of optical transmission costs — could be a route forward.

" If the router ports are now looking to be 400G, and 800G in the future, that's exactly the same as ZR optics pluggables. So we have, uniquely I think in the industry, an opportunity where the router is expecting the same line-rate as the optics. They've never been in sync before, but somehow they've synced up. So let's go for it. "

— Lord.
Hollow promises
Lord referenced relatively new hollow core and multicore fibre types, which are improving in terms of signal attenuation and latency, as promising. He did not foresee them in large-scale deployments, however. "It seems unlikely that it's going to be quick enough to overtake fibre-to-the-home rollout, but that doesn't mean to say it's niche", said Lord. "It could still feature in the metro or the core part of the network, without being something that just goes into a financial centre for low latency".
Lord added that photonic integration was also going to be key in driving costs down. "I need to buy a photonic chip costing a few dollars, not a box costing $10,000 [£7,200]. The only way to do that is to integrate. We're seeing a lot of development there, but that development is only going to cost in once the volumes start to kick in. " — Lord.
R&D powerhouse
Lord took the opportunity, at the beginning of his presentation, to pitch BT as something of a research and development (R&D) powerhouse. Over the last five years, he said, the Group has splashed out £2.5bn on R&D, which seems to have paid off when measured by number of patents and inventions. There are more than 5,000 patents in the Group portfolio, while more than 100 inventions were filed in the operator's last full financial year, to 31 March 2020. Lord further pointed out that BT ranked fourth in the number of patents filed with the European Patent Office of UK-based companies. BT has more than 30 direct university research relationships, spread across the UK and Europe.

Ken has been writing about developments in the fixed and mobile markets for over twenty years. He has been a contributor to TelcoTitans since 2015.