Group recruiting for newly formed Digital Healthcare division.
Unit to develop e-health startup ecosystem, with provision of path-to-market options.
'BT Incubation' revealed as working title for broader tech accelerator branch.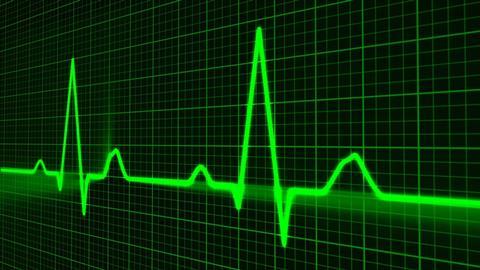 BT Group is undertaking a round of recruitment for a new innovation unit, called BT Digital Healthcare, focused on research and product creation in the e-health and wellbeing space.
The operator is looking to fill the positions of Lead Designer and Operations Lead, with applications closing in early-October. It is unclear at this stage when BT Digital Healthcare is due to commence operations.
Chosen candidates will be enrolled in "small development squads"— also consisting of a product manager, lead researcher, data scientists, and engineers — that will collaborate with startups and "strategic partners" on product testing and go-to-market strategies.
A job posting said the Lead Designer will drive development of an "introductory offering" that aids older, more vulnerable people in retaining their independence, although no further detail was provided. BT Consumer, BT Enterprise, and BT Global were described as offering routes to market.
BT Incubation slips into the limelight
BT Digital Healthcare is to sit under the umbrella of BT Incubation, which is a working title for in-house initiatives that cover exploratory work on the potential of disruptive tech.
The incubation unit is expected to become a small, but influential, element of Chief Digital Officer Harmeen Mehta's BT Digital division. Speaking at the TM Forum's Digital Transformation World Series in September, Mehta had discussed the need for BT to more actively seek new waves of growth, building on the digital platform the Group is still in the process of building.
This expansion into adjacent markets is being fostered by the incubation unit, which will be charged with enabling startup growth, and developing an environment within BT where "crazy people" can develop innovative and disruptive new services that will help redefine BT as a digital communications business.
Further coverage of Mehta's plans for BT Incubation, and the transformation of the culture within BT, will follow in a future TelcoTitans report.
BT Digital Healthcare is in many aspects similar to BT's Green Tech Innovation Platform incubator, in which the Group is working with startups to develop "breakthrough green tech" that could help the operator, and its public sector customers, reach net-zero emissions (BTwatch, #313 and #321).
Launched in autumn 2020, BT has already, for example, gestated links with climate monitoring specialist Everimpact via Green Tech, with which it is developing a proposition called Smart-streets, a means of helping local authorities monitor air quality. Green Tech, the fruit of a collaboration with Silicon Valley-based innovation platform provider Plug and Play, holds the promise of helping startups find a cheap, faster initial route to market for services.
Making health a priority
BT CEO Philip Jansen has been underlining ambitions to push into the health sector since the start of the pandemic. In early-2021, he signalled intent to develop tools that can be delivered by BT and applied in an NHS setting, an area in which the Group is looking to develop growing revenue streams (BTwatch, #324).
Trials of an in-home health monitoring solution with the NHS's innovation arm NHSX have been ongoing since at least September 2020, while 5G connectivity is being piloted by BT and several NHS trusts to enable remote procedures and 'connected ambulance' applications.
A partnership between the operator and startup Microshare has also seen the deployment of an IoT network at a hospital authority in London to help maintain an up-to-date log of where mobile medical equipment is located and monitor the temperature of refrigeration units.

Sam Patterson is a Staff Reporter for TelcoTitans, contributing telecoms news analysis since September 2020 as part of the TelcoTitans Editorial team.