Competition Appeals Tribunal tells BT it has little prospect of success in a call to block US-style class action.
Operator will take case to Court of Appeal as it seeks to swap opt-out procedure for an opt-in alternative.
The latest update in an ongoing £589m saga amid allegations of "historical overcharging" of landline-only customers.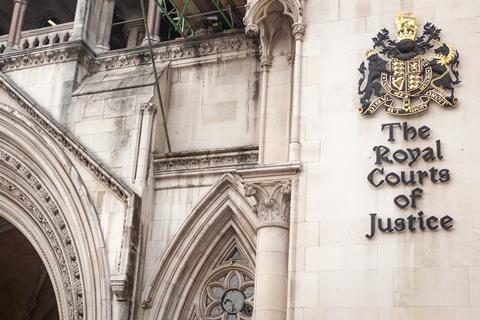 BT said it will go to the Court of Appeal after it was told it had "no real prospect" of succeeding in an appeal against the collective class action claim brought against it for alleged overcharging of landline customers.
In a hearing yesterday morning, the Competition Appeals Tribunal said it saw no reason for BT to argue against the late-September decision for the case to proceed as a US-style opt-out collective action.
Yesterday afternoon, a BT spokesperson said the Group will be "seeking permission" from the Court of Appeal to reverse the ruling. "We strongly disagree with the speculative claim being brought against us", the spokesperson added.
The case is currently set to go ahead on an opt-out basis, something that BT sought to "strike out" in favour of an opt-in alternative. A collective opt-out redress is a concept well established in the US judiciary system but relatively new in the UK. It allows a class action to be lodged on behalf of a group without individual opt-ins, so long as the existence of such a group is proven. A claim of this kind has yet to reach a full trial in the UK.
The class action, lodged by litigator Mishcon de Reya, accuses BT of "historical overcharging" for a segment of its landline-only customer base. It calls for compensation worth £589m (€697m), according to Collective Action of Landlines (CALL), the group formed to manage the case. CALL represents pre-existing BT customers who held a landline-only service between 2015 and 2018, and customers who held unbundled landline and broadband services between 2015 and the present day.
A familiar stance
In a statement issued after the hearing, BT described the case as "speculative litigation on a topic Ofcom considered more than three years ago".
It's not the first time BT has used this line. The operator argues that Ofcom's landline-only review trod the same ground in 2017 in its assessment of BT's value for customers. BT was on the receiving end of a scathing review at the time, and followed it with cuts to line rental costs for three years (BTwatch, #290). Ofcom also pledged to establish a set of protections for voice-only customers (BTwatch, #320). Despite this, the review has been described as something of a smoking gun, resulting in little concrete action.
In its defensive statements over the past several months, BT has repeatedly sought to promote the efforts it has made to improve its value for customers, largely based around its customer-centric 'Connect for Good' campaign and 'Customer Fairness' agenda.

Joseph Purnell is a Staff Reporter for TelcoTitans, contributing telecoms news analysis since 2019 as part of the TelcoTitans Editorial team.