Latest platform upgrade said to provide a level of visibility across BT systems to smooth integration of virtual machines and emerging microservices within infrastructure designs.
Benefits for Consumer platforms particularly flagged.
VMware products described as being at the core of BT's design ethos.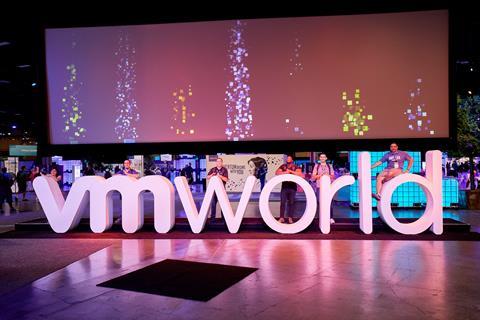 BT advanced its longstanding relationship with Dell Technologies-owned VMware following the adoption of the latest version of the supplier's vSphere platform.
In a blog on the VMware website and during online interviews to welcome the latest iteration of the platform, Philip Buckley‑Mellor, an infrastructure designer for BT Consumer, said BT was "extremely excited" to see that vSphere 7 now incorporates Kubernetes and provides the container infrastructure to manage microservices.
Buckley‑Mellor's focus at BT is on service platforms, working on BT Consumer products and services, and specifically on the infrastructure that enables the delivery of services covering data centres to the point where application developers take control. His personal expertise is in the development of television platforms.
The designer emphasised the key role VMware has played within BT infrastructure for more than a decade in terms of operations design and development and went as far as to say the "whole ethos of the company is based around a lot of VMware products".
As Buckley‑Mellor explained, BT has implemented a microservices architecture for key application components and services, and has been experimenting with containers to support their adoption. "We plan to expand their use going forward", he said. This had, though, created a degree of friction with the existing reliance on VMware products. BT found that increasingly working in a multi‑cloud environment while also pursuing containerisation led to a lack of visibility across its platforms that impacted the ability of design, development, and operations teams working on the network to collaborate and manage the new technology with more established VMware systems.
A microservice is an application with a single function, such as routing network traffic or making an online payment. A container is a method of packaging such applications, although the use of microservices does not necessarily require the use of containers. While VMs are arguably easier to secure (although there are signs containers security is developing to be on a par), microservices are more flexible and accessible. This means that new applications can be built and removed quickly and are well suited to environments where there may be fluctuating demands on network assets. As noted by Buckley‑Mellor in an interview on the subject of vSphere 7, VMs will often, once created, remain untouched or amended for potentially weeks or months.
vSphere 7 a great leap forward
This visibility problem has now largely been addressed, according to Buckley‑Mellor, with VMware taking on board BT input on the need for more effective integration in the latest iteration of its vSphere product. He noted that vSphere 7 now provides a common environment that allows containers to be more easily deployed across multiple cloud platforms, such as Microsoft Azure or Amazon Web Services (AWS). He described vSphere 7 as a "huge leap forward. In some ways, vSphere has been completely reinvented because of the unification of containers and virtual machines, and the integration of vSphere with the new [VMware] Tanzu products including Tanzu Mission Control for an end‑to‑end Kubernetes solution".
"We use VMware vSphere, NSX‑T, vRealize Operations, and other VMware products and solutions extensively. This makes us very comfortable in our ability to manage, troubleshoot, and optimise our environment. Our familiarity with VMware solutions will make it easy for us to deploy containers using vSphere with Kubernetes."

— Buckley‑Mellor.
In more tangible terms, vSphere 7 is expected to help BT with the development of new applications across its broadband, mobile, and TV platforms.
Kubernetes is an open source platform for managing containerised workloads and services. Originally developed by Google, the open container management tools were released to the open source community in 2014.
VMware first announced its plan to integrate Kubernetes with vSphere in August 2019, with the launch of Project Pacific. The project is tied to the introduction of the new VMware Tanzu portfolio, which is designed to help customers build software on Kubernetes. vSphere 7 emerged out of Project Pacific and became generally available in April 2020.
VMware is a key player within the BT and EE ecosystem, as confirmed by the exclusive BTwatch 5G Momentum Index (5GMI) for the year ended February 2020 (BTwatch, #311). A virtualised platform that supported the launch of early 5G services by EE was primarily founded on VMware technology, for example (BTwatch, #303).