CEO McQuade is aiming to reframe BT Enterprise's steady-and-profitable business in largely declining markets as a more forward-looking digitalised unit ready and able to deliver next-generation services to businesses small and large.
Pace of IP transition to accelerate, and the potential rise of SD-WAN is now seen as an opportunity rather than a threat.
Enterprise still looking to work EE mobile benefits harder, and convergence demand may finally provide a meaningful tailwind.
Cisco the division's number-one partner, with Avaya and BroadSoft significant contributors, as Enterprise looks to consolidate and sustainably manage £1bn+ supplier relationships.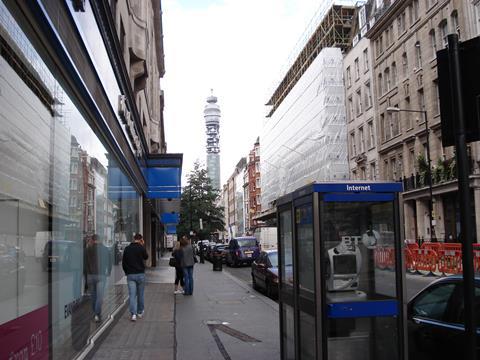 BT Enterprise, the BT division formed by the merger of BT Business and Public Sector and BT Wholesale & Ventures in 2018, held a strategy update in March 2018.
Led by Enterprise Chief Executive Gerry McQuade, the event set out to provide an insight into the objectives of the division which centre on digitalisation of its services, and a transformation of its operations to become more efficient in keeping with its digital future.
Presentations were given by:
Gerry McQuade, Chief Executive.

Chris Sims, Managing Director (MD) of Strategy, Marketing, and Digital.

Damien Maltarp, Chief Financial Officer.
Steve Best, MD of Enterprise Products, Mike Tomlinson, MD of UK SMEs, and Colm O'Neill MD, Major and Public Sector also took questions during the event.
McQuade a steady hand at the helm
The presentation of the Enterprise leadership, and McQuade in particular, did not try too hard to evangelically present a dynamic and rapidly-evolving communications provider, but rather to reassure.
While portfolio modernisation is underway, and the division is set to draw on the developing BT Group skills in next-generation networks and services, Enterprise appears intent on proving its stability after a period when several elements of the outfit have been facing difficult market conditions, and the legacy core of the enterprise-focused services continue to shrink.
The desired tone appeared to be one of quiet confidence from McQuade, controlled enthusiasm from Sims, and clear-headed realism from Maltarp.
Across the event, executives were willing to acknowledge weaknesses and errors made in the past. There are areas where Enterprise units may have been slow to the market, such as IP voice services, and areas where service adoption has been slower than anticipated, such as IoT.
As is often the case, the comparative newness of Enterprise as a unified division provides some scope for additional frankness regarding past missteps, but the coming financial year under the scrutiny of a new Group CEO will mean that the division needs to make marked progress on its five-year programme, with portfolio evolution and operational simplification two key priorities.
Enterprise is a difficult melange for which to offer a unified vision as a result of its diversity. The business's customers vary in size from small businesses (where the distinction between Consumer and Business services blurs) and major commercial enterprises based in the UK that could be seen as natural Global Services customers. Bound in with these is the wholesale business, which serves major communications providers and mobile virtual network operators. Then there are the ragtag band of Ventures business, which includes services BT provides under a regulatory mandate (such as emergency services call management and directory assistance), as well as internal provision of support services that the Group is now attempting to sell externally. BT Ireland is currently part of BT Enterprise, although BT is reportedly in the process of selling the unit as part of its transformation plans.
Sims' six priorities
Chris Sims was charged with laying out how the plans for BT Enterprise fit within the broader Group strategy that is focused on differentiating through improved customer experience, leveraging the integrated network assets of the Group, and tightening up operational approach.
In pursuing these overarching objectives, Sims identified six priorities for the Enterprise division:
Maximise market reach. Here, Enterprise will aim to use BT's three main retail brands, BT, EE and Plusnet to target Enterprise customers ranging from SMEs to major corporates, with Plusnet playing at the price-focused end of the market, and EE where a mobile-centric approach is needed. Sims highlighted the continued importance of the division's direct desk- and field-sales channel, but also the growing importance across all Enterprise business, including the largest contracts, of direct digital sales. The longstanding, but low-profile group of 34 BT Local Business partners, running regionalised on-the-ground sales was noted, and, across BT/EE, Enterprise has roughly the same number of indirect channel partners.
Improve customer experience. The focus for Enterprise on customer experience is providing a service that is "straightforward and reliable". To meet this expectation, Enterprise has worked on internal cultural change on customer engagement, which is said to be boosting the division's net promoter scores. Digitalisation and data are also expected to become increasingly key in improving customer relationships. Opportunities to fully digitise service provision are expected to lead to the division becoming more responsive to clients looking to order, but also quicker in identifying unhappy customers, and addressing problems more promptly. Similarly, data analytics are to be used to anticipate network problems, and fix them before there is a noticeable impact on end-users.
Catch up and lead on the migration IP services. Enterprise's five-year strategy with a focus on IP services ties in with BT Group's goal of shutting the PSTN by 2025, and the division is aiming to build a portfolio of services that will enable it to expand its business and revenue while migrating its customer base. Partners referenced here as providing the foundation of the Enterprise IP portfolio included Cisco, Avaya, and BroadSoft particularly, but with Mi Cloud and RingCentral also noted. Sims claimed BT as the market leader in the UK in unified communications (UC), although this includes the Global Services' base, which may house the larger UC accounts. The wholesale opportunity for providing UC offerings to other service providers is also an opportunity Enterprise will pursue.
Innovate in converged products and new solutions. Linked to the IP transformation, Sims talked-up converged services, with reference to two existing services that are said to be proving successful: 4G Assure, the mobile broadband-backed fibre service launched in summer 2018, and the longer-running BT OnePhone, which virtualises the PBX and is driving contract durations up substantially in the sector (BTwatch, passim). For the future, though, Enterprise is pinning its hopes on software-defined wide area networks (SD-WAN) as a significant opportunity for integrated and converged services (see below). Beyond convergence, IoT, which Enterprise has been pushing for approaching five years, is said to be finally gaining traction. Security is another key growth market, and while the BT Security portfolio of internally-developed and managed products is being targeted towards the larger Enterprise customers, Sims noted a partnership with Cisco Meraki to bring services to the SME sector. Managed services, which Enterprise is updating, and commoditising through scalable solutions, is another evolving area of growth, and public sector customers were highlighted as an important market for increasingly complex IT-driven managed services.
Make full use of network strengths. Sims particularly highlighted the opportunity to promote BT's EE-power mobile strengths, and pointed to the (somewhat amorphous) industry hope and expectation that 5G will be a service for which customers will be willing to pay a premium. The ESN contract win is also being framed as a mark of quality for the EE 4G network that will support mobile sector growth (see below).
Simplify the operating model while optimising sales. While evolving the Enterprise customer proposition is key to growth, streamlining a division that combines a plethora of units, and which has recognised a tendency to silo knowledge and systems, will be a significant priority, (see below).
Maltarp on slimming down and building meaningful relationships
Damien Maltarp, former head of investor relations for the Group, is taking a more hands-on role as CFO of BT Enterprise, and is making the overhaul of operational performance a foundational priority as the division builds future services and revenue streams.
Maltarp highlighted the level of costs that Enterprise incurs in a year with external suppliers, with in the region of £1.2bn spent with a group of partners (Cisco, Avaya, and BroadSoft again featured as significant).
Another area where Enterprise thinks it can do better is in managing supplier relationships in the longer term. Maltarp said that BT was very effective in agreeing initial terms with its suppliers, but acknowledged that more could be done to maintain relationships in a way to ensure BT's best interests are more efficiently served.
"I do think when we sign on a supplier, our procurement team do a pretty good job of driving savings at that point. But, when it moves into in-life, I don't think we're quite as good at managing that, or haven't been in the past… So, we've got a team now who are going to be focused very much on that in-life supply management, making sure we get the best value for money from them."

– Maltarp.
It was noted that the division has 5,500 suppliers in total, and "that's too much" according to Maltarp, with the division consolidating on "priority" suppliers, and ensuring value for money.
Alongside the effort to focus and improve supplier relationships, Maltarp will be working to overhaul support systems and processes, simplifying an overabundance of systems, and smoothing processes that are currently considered "quite clunky". As well as cost savings, this is also expected to improve customer experience.
Declining voice the main headwind…
While Sims set out the division's ambitions, there are clear problems linked to the legacy businesses of BT Enterprise that will act as a brake on improving numbers.
The main challenge facing Enterprise is the decline in traditional voice services, which is at the heart of much of its business. Both total business lines and call volumes are declining at an accelerating rate, with the annual reduction of the total number of UK lines falling at approaching 10%, and the drop in call volumes in the high-teens, with mobile substitution playing a part.
In terms of profitability, this decline is overwhelming the positive growth in the other areas of the business, including broadband, IP and mobile services, as well as the cost efficiencies the division is making.
This decline is not expected to end any time soon, but it is hoped that the pace of growth in other areas will begin to more effectively counteract the negative headwinds.
… IP voice a key element of recovery
Although McQuade was keen to stress that solving the problem of fixed-voice decline was not as simple as switching lanes to selling IP, embracing the migration from legacy services and picking up the pace on building an IP-voice portfolio is expected to see an impact in the new financial year. Benefits are also expected to flow through to other elements of the Enterprise portfolio, with networking and broadband revenue anticipated to see the benefit of an IP focus.
A great hope for the erstwhile BT Business and Public Sector division, when it was created in the wake of the EE acquisition, was that the fixed-line business would be able to take the enterprise segment by storm with access to a more compelling mobile offering. However, BT appears to have found leveraging the strength of EE more difficult than it may have hoped, and, as BTwatch has previously noted, growth in market share has proven hard to come by. It was said that the business mobile market is essentially a three-horse race, between BT/EE, O2 and Vodafone, and that BT's 30% share is still lower than would be expected by management, considering the strength of the underlying EE network.
Next-generation services are expected to provide profitable growth with IoT, cloud, and security called out, alongside the potentially contentious area of SD-WAN.
Is SD-WAN a trap, or a gold mine?
BT Enterprise is optimistic on the prospect of bringing SD-WAN services to its larger customer base, and was quick to counter suggestions that the virtualisation of network services would be a deflationary threat to its business rather than an opportunity.
Steve Best, MD of Enterprise Products, noted that Enterprise had held events for its 50 largest customers on the subject of SD-WAN, and found that interest is coming together around hybrid services where internet-based flexibility on capacity can be coupled with service level assurance on critical applications.
This is seen providing Enterprise with an opportunity to play to its strengths on network service provision in a similar way to legacy services, while also expanding into new areas such as security.
Sims described the opportunities that SD-WAN will provide to create portfolios of networked services for customers as "absolute gold dust" for BT, based on the strength of its fixed and mobile network assets, and its relationships with vendors providing customer premises equipment and local area network services.
Cisco was again highlighted as a partner here, by both Sims and Best, with BT in a position to provide a single point of contact for an array of services based on internal and external offerings.
Public sector comeback
Enterprise management appeared confident that the dark days of public sector decline may finally be behind it.
Although the days of government mega-contracts are not expected to come back, BT considers it is adjusting to the new world order with more modest contracts through a focus on improving customer experience and competitiveness.
Two of the legacy lost contracts are still on the BT books, with the cessation taking longer than government anticipated – an apparent upside for BT that is said to be performing well in the last days of service, with expectation that an ongoing role will be secured by the division.
"In Public Sector, in general, we've put a lot of effort into improving our Net Promoter Score and customer experience across that sector. We've made a lot of progress on that, certainly it's improved relationships and improved contract renewal rates and improved the pipeline in that business."

– Colm O'Neill, MD, Major and Public Sector.