RingCentral-based unified comms service is given bigger remit and brand refresh.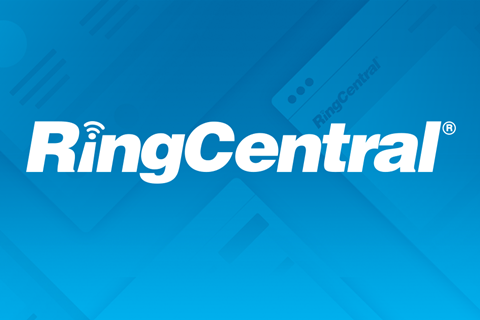 BT Enterprise expanded and rebranded its cloud phone platform with support from RingCentral, a US-based provider of cloud unified communications services for businesses and long-time partner.
The supplier already hosted BT Work Cloud, which offers voice, conferencing, and collaboration capabilities for medium and large enterprises.
BT has now rebranded the service as Cloud Work provided by RingCentral, and said it will be offered as a "lead" unified communications-as-a-service (UCaaS) and contact centre-as-a-service (CCaaS) offering for UK enterprises of all sizes, including public sector.
Re-partnering for the cloud era
By elevating RingCentral's position within BT, the move evidences a number of trends at BT that are particularly visible in the enterprise space (Global as well as Enterprise). The telco is increasingly looking to productise business solutions as simpler, self-service, pay-as-you-go cloud propositions, accompanied by much greater willingness to partner specialists, and to recognise them through co-branding. Benefits include being faster-to-market (including filling portfolio gaps), and greater customer affinity. This is in marked contrast to the clunky homemade or overly-customised efforts of the past, where the more obscure the enabling partners the better. Fellow customer-facing division Consumer and even wholesale unit Openreach have their own uprated partnering approaches (arguably, Technology, too), which also seek to enhance customer experience and exploit co-branding to extend reach and increase competitiveness.
Sunny Dhami, Senior Director for Product Marketing at RingCentral, recently highlighted how the RingCentral network and BT Work Cloud are supporting enterprises during the coronavirus pandemic (BTwatch, #313). That message was reinforced by Ashish Gupta, Chief Operating Officer at BT Enterprise, who noted that collaboration with partners such as RingCentral enable BT to remove "complexity" for enterprises that need to adopt a more digital way of working.
Anand Eswaran, President and Chief Operating Officer at RingCentral, said the refreshed solution will be "available to a broader set of BT's customers and deliver additional productivity, quality, and cloud economies of scale through tighter integration" with BT's fixed and mobile networks. Eswaran provided more colour on the expanded BT relationship during a recent earnings call, according to an edited transcript by Reuters. "We're doubling down on our partnership", he said. "We're expanding the scope of our partnership with contact centre [and] we're going significantly upmarket … we are going across their market segments as well. This is going to be a strong partnership for the next years to come".
BT's relationship with RingCentral stretches back to March 2008, when the erstwhile BT Business partnered with the vendor to launch a virtual web-based system, called BT RingCentral (BTwatch, #2008.02). In July 2014, BT Business and RingCentral agreed a distribution deal for the latter's cloud-based communications platform (BTwatch, #258). In March 2015, BT Business launched BT Cloud Phone, based on RingCentral's cloud communications platform (BTwatch, #265). The product was then rebranded as BT Cloud Work in 2018 (BTwatch, #299).
RingCentral has grown significantly since originally tying with BT, having only undertaken a $12m (£9m) Series-B funding round back in 2008, but now in the region of $1bn-plus in revenue (from around $300m for 2015), and making inroads into territory traditionally dominated by longstanding BT business-telephony partners like Avaya, Cisco, NEC, and Mitel.