CPI + 3.9% set as new price rise formula across BT's consumer products.
Covering increased infrastructure investment is the party line, but move is an awkward reversal of recent commitment to inflation-only increases.
Liberty Global's CEO Fries describes the switch as a "whoops" moment for the rival to his Virgin Media business.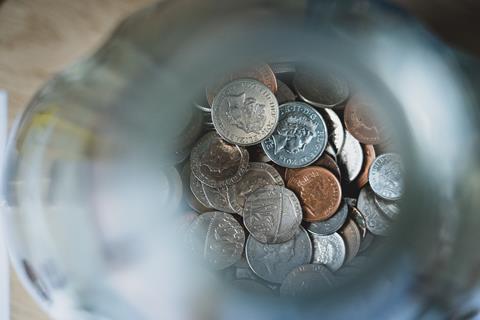 BT Consumer confirmed it will raise the price of its fixed-line services by 3.9% on top of the Consumer Price Index (CPI). The move, which was slipped into BT's terms and conditions on 1 September 2020, will come into play for the first time in March 2021. It will affect both new customers and those re-contracting.
All services will be affected, including subscriptions to BTSport and BTMobile, and fixed-line and landline contracts. Customers of EE, which applies annual price increases based on the Retail Price Index, will not be affected.
CPI and then some
The latest decision on pricing comes barely 18 months after BT Consumer introduced a new approach to the subject. In January 2019, the division declared a new policy of only applying CPI-based price increases for its services. That move came after several years of hikes across its range of products, implemented on a nine-month cycle, and was prompted by rising churn in the fixed-line business, increasing competitive pressure, and with regulatory scrutiny on consumer pricing building. It was subsequently flagged by Consumer's Chief Executive Marc Allera at the launch of the BeyondLimitscampaign as a move intended to improve the operator's reputation on costs, and deliver "predictable, transparent pricing" (BTwatch, #301, #307, and passim).
The CPI rate will be determined in January 2021, but with the figure tending to run at about 2% annually, BT's latest T&Cs change means that customers could see an annual increase of roughly 6%, which would be in the ballpark of price hikes implemented in the years prior to 2019.
Analysts and rivals question BT's motivation
The price rise "reflects the increase in costs to run and invest in the network and service that we provide", BT explained in its updated fine print, with senior figures suggesting the increase will raise funds to support the roll out of its 5G and fibre-to-the-premises (FTTP) networks.
Speaking at the Goldman Sachs Communicopia conference, Group Chief Financial Officer Simon Lowth said the new policy provides the clarity that an inflation-based increase provides, but reflects the rising costs BT expects to incur and gives the telco room to invest.
"We're moving through a period where we are investing in FTTP, we're investing hard in 5G, we're investing in a converged, high-quality network core to bring those two together…That investment is significantly more than inflation. The increase in our cost base to drive that is more than inflation."

Lowth.
However, analysts cited in TheTelegraph saw it as an attempt to raise funds to counter the other issues putting stress on BT's bottom line, beyond the high cost of infrastructure investment. These included: the various and far-reaching effect of COVID-19 and the subsequent lockdown; the ever-present burden of the pension deficit; and increasing competition.
Meanwhile, Mike Fries, Chief Executive of Liberty Global, appeared to enjoy the opportunity to take a swipe at the rival to his Virgin Media business. Speaking at the Communicopia event, he remarked that it was "interesting" that BT had received considerable credit for its initial move to CPI pricing, "and then they said 'whoops!'".
Fries contrasted BT's situation to the pricing policy at Virgin Media, where he said the cableco had taken the decision not to increase prices this year due to consumers facing a difficult macroeconomic environment, and with a tailwind gathering on customer acquisition. He also suggested that Virgin Media's software-driven path to a Gigabit-capable network does not face the same investment pressure as BT Group."We want to take price when we can give more to consumers. And we've got some things coming that will allow us to do that", he claimed.

Joseph Purnell is a Staff Reporter for TelcoTitans, contributing telecoms news analysis since 2019 as part of the TelcoTitans Editorial team.