Telco continues to add to its carbon reduction plans through partnership with climate groups.
Lifting up green‑focused startups though a new accelerator programme expected to foster innovation.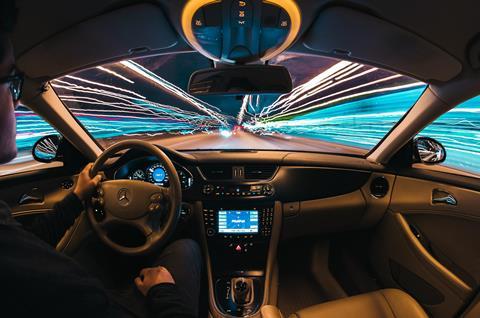 BT Group launched two new carbon reduction initiatives, in an effort to reinforce its environmental credentials and help achieve its commitment to reach net‑zero carbon emissions by 2045.
Forward travel on electric vehicles
Established in partnership with The Climate Group, BT (including Openreach) was revealed as a founding member of the UK Electric Fleets Alliance. The new group is intended to help design policy measures that support corporate electric vehicle (EV) uptake, such as through stimulating EV supply and investment in EV charging. It will assemble a leadership coalition to push forward the transition to EVs in the UK ahead of the United Nations Climate Change Conference (COP26) in 2021.
"The switch to low and zero emissions vehicles is a key element in our carbon strategy, and this new partnership will be critical in allowing us to make the switch. We hope that this coalition will help drive the necessary bold action from other businesses and policymakers needed to transition to the low carbon economy. "

— Philip Jansen, Chief Executive, BT Group.
Electrifying BT's fleet
In its latest Annual Report (for the year ended 31 March 2020), the Group said it was committed to transitioning "as much of our fleet as we can" to run on electric and alternative fuels by 2030. BT indicated it had trialled 23 electric vans this year, and ordered 46 more, highlighting the difficulty involved in transitioning to an electric fleet in an EV market that is not yet well established and the UK's lack of nationwide infrastructure for charging vehicles.
It is also making its existing fleet more efficient by replacing older vehicles on an annual basis with vehicles that meet the latest European emissions standards, as well as using telematics technology for fuel efficiency, and trialling "green packs" that use batteries rather than diesel engines to charge roadside engineering equipment.
These efforts are being supported by the November 2018 launch of BT's first dedicated EV company car scheme, alongside earlier plans to transition its UK fleet to EV or hybrid technology, and membership of The Climate Group's EV100 scheme (BTwatch, #289 and #301). BT's UK fleet consists of nearly 34,000 vehicles, of which 28,000 are used by Openreach.
New accelerator scheme for green startups
BT also helped establish the Green Tech Innovation Platform as a founding member, in partnership with Silicon Valley-based global innovation platform provider Plug and Play. The new scheme will see BT work with startups and 'scale‑ups' to trial new technologies that could help the operator, and its public sector customers, reach net‑zero carbon emissions. It has three focus areas:
Smart-streets: environmental monitoring and traffic optimisation.
Smart-buildings: Internet of Things solutions supporting energy and water management.
Remote working: using 5G to support innovative solutions that can reduce travel, including those based on artificial intelligence and augmented/virtual reality.
The selected startups, which will have the opportunity to partner and work with BT and its customers, will be announced in autumn 2020. The range of potential partnership benefits will include BT using its expertise to find a cheaper, faster initial route to market for services, adoption of new revenue-share models, and the telco taking a stake in the business.
As part of a reported review of its boardroom pay policy in March 2020 (BTwatch, #311), one‑fifth of the bonus due to Group Chief Executive Philip Jansen and Chief Financial Officer Simon Lowth is expected to be dependent on meeting social responsibility goals, such as milestones on the path to BT Group cutting carbon emissions by 87% by 2030.
Green targets lined up across suppliers, buildings, and power
In September 2019, the Group committed to new international climate targets aiming to help restrict global temperature increases to 1.5°C above pre‑industrial levels and reach net‑zero emissions by 2050 — against BT's more ambitious target of 2045 (BTwatch, #300 and #307). BT's annual Digital Impact and Sustainability report for FY19–20, published in May 2020, revealed that the telco had cut its carbon emissions by 18.6% from the previous year, amounting to a 42% decrease from its FY16–17 baseline, against a targeted 87% reduction by 2030.
The Group is a member of The Climate Group's RE100 cross‑border business scheme aiming to accelerate the transition to 100% renewable energy, and has had its carbon reduction targets endorsed by the United Nations-backed Science Based Targets initiative (BTwatch, #280 and #289).
BT also said it had cut carbon emissions from its supply chain by 8%, again compared with FY16–17 — putting it part‑way towards a targeted 29% reduction by 2030. More than two‑thirds of the operator's carbon emissions are said to be generated by its supply chain. The telco added that twelve suppliers, including Nokia and Huawei Technologies (BTwatch, #294), had now signed up to its "climate clause", which requires suppliers to benchmark emissions across their own supply chains and deliver reductions over the term of their agreements.
BT added that it had helped save customers three times as much carbon as its end‑to-end carbon emissions, a year ahead of schedule.
The decarbonisation of BT's 6,000 buildings in the UK was highlighted as an important component of its sustainability plans, with the operator flagging an investment of £45.3m in energy management projects in the UK during FY19–20. These types of initiatives are said to have saved it £343m since FY09–10 and contributed to a 2.3% reduction in its energy consumption. In addition, the operator has introduced a new policy to reduce single‑use plastics in its operations.
The report indicated that 92% of BT's electricity worldwide is now renewably sourced, up from 86% last year, and that all of its directly purchased electricity in the UK comes from renewable sources (of which 16% is acquired through power purchase agreements). BT said that, "where markets allow", its aims to source all of its electricity from renewable sources by end‑2020.