BT hit with US‑style 'opt‑out' class action, led by a former Ofcom consumer protection executive, and financially backed by pioneering UK litigation investment fund Harbour.
Previously‑settled Ofcom review forms the basis of near‑£600m claim that BT was acting in breach of competition law.
Little precedent on likelihood of success, but action group and its lawyers are seeking a quick settlement.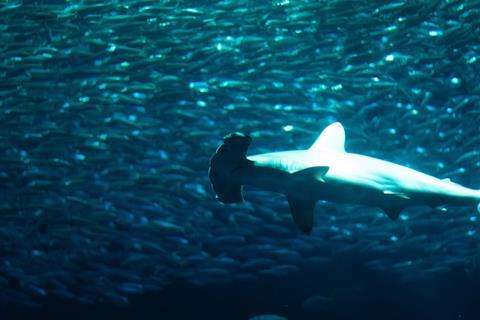 BT Group said it "strongly disagreed" with a collective action claim lodged by law firm Mishcon de Reya with the Competition Appeals Tribunal (CAT), calling for compensation for a segment of landline-only BT customers that had been subject to "historical overcharging".
The operator added that it intends to "defend itself vigorously" against the action, which has been filed on behalf of Collective Action on Landlines (CALL), a group formed to manage the case, headed by Justin Le Patourel (a former Ofcom employee). CALL believes that affected customers "could be entitled to compensation of up to £500 each", putting the size of the total claim at nearly £600m.
The case is backed financially by privately-owned dispute funding vehicle Harbour Litigation.
Ofcom review tagged as smoking gun
CALL's campaign is premised on Ofcom's market review of "standalone landline telephone services" in early-2017. The regulator found that landline-only customers (approximately 2.9 million UK households) had been subject to unwarranted price hikes from 2009 — even as the wholescale cost of providing the service had dropped substantially. The report indicated that the overwhelming majority (about 80%) were BT Consumer customers (BTwatch, #290). BT subsequently agreed to cut the cost of line rental by 37% (£7-per-month) from 1 April 2018 for at least three years on the basis of Ofcom proposals. It was assumed then, and still is today, that the price rises had largely been to the detriment of older and "low-income bracket" customers that were unaware of — or simply had no use for — cheaper, dual-play 'bundled' services.
In a statement to the press, Patourel said Ofcom's findings were conclusive. "BT had spent years overcharging landline customers", but the regulator was wrong in "not order[ing] it to repay the money it made from this", he said.
BT maintains that Ofcom's 2017 report did not flag any evidence of "excessive pricing", nor did it find BT guilty of anti-competitive behaviour.
"For many years we've offered discounted landline and broadband packages in what is a competitive market with competing options available, and we take pride in our work with elderly and vulnerable groups. "

— BT spokesperson.
Ofcom recently said it was intending to accept a new set of "protections for voice-only customers", as laid out by BT, which include a further five-year cap on annual price rises for its basic Home Phone Saver service (which bundles line rental, calls, and other add-ons) at CPI+0%, as well as a safeguard cap on increases for its line-rental product at CPI+2.5%. These commitments are subject to a consultation that was due to be completed in January 2021.
A touch of class
The CALL lawsuit is an opt‑out collective action, similar in type to class actions that are well‑established in jurisdictions such as the USA, but which are relatively new to the UK. It does not require the claimant to identify the individuals affected by the alleged breach of competition law in order to proceed, but instead to demonstrate that an identifiable group exists.
The concept of opt‑out class actions was introduced into the UK with the Consumer Protection Act 2015, and is currently only applicable to matters arising from alleged infringements of competition law post‑October 2015. The act handed oversight of cases to CAT. While there have been no instances of major opt‑out collective actions heard by CAT yet, the claim against BT notably follows quickly on from a December 2020 Supreme Court ruling that clarified elements of the law on the formation of such class actions, and ordered CAT to review a major class action taken against Mastercard in relation to overcharging.
Both CALL and lawyers Mishcon de Reya have expressed hope for a quick settlement with BT, rather than legal proceedings that could take years to resolve.
CALL said it will represent customers who held a BT landline-only account between 2015 and 2018, and BT customers that subscribed to both landline and broadband services, but not as part of a bundle, between 2015 and today. Should the case see compensation paid by BT, CALL will invite relevant customers to apply for a proportionate share of the total received — money will not be automatically refunded to customers.
Harbour will seek recovery of its legal costs from BT should the case go to court and CALL wins. At the end of proceedings the litigation fund also intends to claim remuneration from any compensation awarded by CAT (or through a settlement with BT) that is not claimed by the eligible BT customers the action is said to represent.