"Robotic speed dating" sessions among changes being made in a bid to build better connections within Group's technology leadership.
BT getting creative as it grapples with change agenda.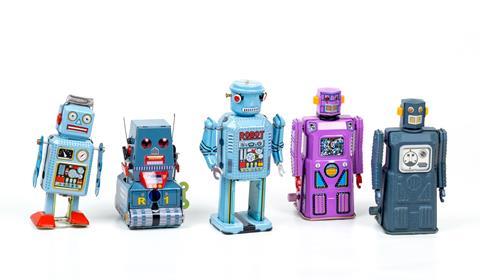 BT revealed it is using a "robotic speed dating" service to encourage closer collaboration between its technology leadership.
Angela Jenner, Director of Transformation for Service Platforms at BT, flagged that the system has been put into use following the pandemic, and "matches up" different members of the department's Senior Management Team for virtual discussions of their roles and challenges.
"We have continued to focus on activating our leaders throughout this new virtual world, and one of the ways that we have been looking at doings things a bit differently is doing robotic speed dating."

Jenner.
Jenner claimed BT had seen a "huge impact"from the service as it connects executives that are home-working and encourages them to "reach out and help each other".
Change at the top
The move was highlighted by Jenner during a recent TM Forum Digital Transformation World Series session, in which she presented a wide-ranging review of the Service Platforms change programme she is leading.
It is said to be a three-to-five year initiative and to focus on simplifying and transforming a 2,600-strong broadband, mobile, TV, and voice platform team that was merged in 2018. It brought together staff from BT and 2016 acquisition EE, with their respective "really interesting mix of cultures", as well as a meld of graduates, apprentices, and BT veterans.
Bossing it
A key success factor for the plan, she indicated, was "leadership development" — to bed in transformation, BT needed top executives to be "flexible, adaptable, and… able to manage through constant change". The speed-dating app was one of a range of "practical steps" Jenner's transformation team devised in order to help achieve this.
"It is not enough to have leadership training. You really do need to develop and activate your leaders to be at their best."

Jenner.
Other key focus areas for senior executives, under the plan, were to work on "building trust" within the organisation, partnering and innovating with stakeholders, and "empowering our people to make decisions". "They didn't feel like they were in a position to do that", said Jenner.
"We started to think about, as a leadership team… what was really important to us and we saw that there were some common threads, and with all of that information we developed a leadership promise. And our promise was to make this the best place we have all worked — all 2,600 of us."

"There were a number of ways we were going to make that happen… the first being creating the conditions for our teams to make things better — that's for everyone to be able to make change happen… The second was getting to know each other's areas… and really learning from each other, being able to make the most of bringing these teams together, converging them, and making something that is more than the sum of its parts."

Jenner.
The programme comes with BT performing a wider Simplify initiative, seen as crucial to re-energising a telco that was recently described by former Chief Executive Gavin Patterson as still paper-based, when it comes to top-level decision-making.
The plan is being run by Chief Strategy & Transformation Officer Michael Sherman and is one of the performance indicators Patterson successor Philip Jansen is measured against (BTwatch, #292, #302, and #314).

Richard Agnew is Group Editor at TelcoTitans.