Operator considering application of video analytics software from partner Vyntelligence to identify "incorrect behaviours" in supplier plants.
Idea reflective of operators' concerns over hidden ESG and security nasties in their vast international supply chains.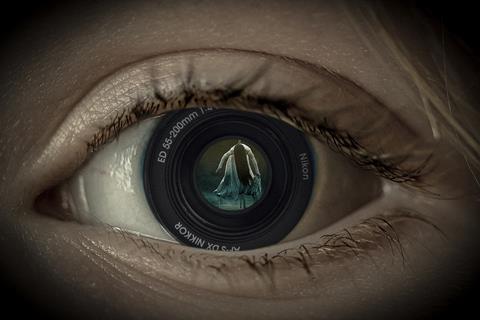 If you're a supplier to BT Group and quietly cutting corners on worker rights or health and safety, beware. The operator is mulling adoption of AI‑based video analysis to getting a better handle on employment standards within its vendors' factories.
Adam Brown, the operator's Director of Procurement Strategy & Transformation, briefly flagged the plan in a supply chain management sector conference earlier this month. He explained that buying arm BT Sourced is "looking at" technology "where you can put a mobile phone with a video camera with some AI in the hands of somebody on the ground".
BT's idea, prospectively, would be to "hire somebody for the day to go round a factory, with the AI saying 'point the camera here, point the camera there', analyse what's being filmed to pick up on indications of things going awry, astray, or incorrect behaviours", he said.
BT subsequently confirmed that the application under discussion is London-based video analytics player Vyntelligence's SmartVideoNotes software, which is already in use by Openreach to speed up auditing of new network equipment installations in exchanges (BTwatch, #331).
In December, Openreach indicated the software was being considered for other applications within BT, and a spokesperson confirmed to TelcoTitans it was "actively being looked at" for the supplier due diligence use‑case mentioned by Brown.
Buyer jitters
Brown was speaking at ProcureTech's 2022 Predictions & Purpose virtual forum, which saw various industry figures discuss the need for deeper insight into supplier practices, beyond the "self-certification" exercises that many buyers currently rely on.
Exposure to the ongoing wave of international supply chain volatility — as well as concerns over hidden vulnerabilities around social fraud, cybersecurity, and environment, social, and corporate governance — have prompted telcos to up their game when it comes to monitoring the health of their direct and 'sub-tier' vendor bases.
BT has indicated it has more than 1,100 direct suppliers in nearly 100 countries — although will have many times that amount when including upstream contributors.
In December, it signed up to the telecoms industry's Joint Audit Cooperation organisation, which shares around the task of checking overlapping vendors for "corporate social responsibility implementation". Other members include AT&T, Deutsche Telekom, Orange, Telefónica, and Telstra.
With BT Sourced's creation, and shift of supply chain management operations to Dublin, the operator has also partnered with various companies to build out a fresh digital services and tech stack, focused on improved supplier management, mapping, and monitoring. These include a supplier identification-led partnership with Cambridge University spin‑out Versed AI, a software tie‑up with Germany's riskmethods, and use of threat intelligence services from specialists Darkbeam and PRISM.
Addressing ProcureTech's conference, Brown noted that "I think all of these things are going to start coming to a head", although questioned whether this will happen in the next twelve months or later.