Tim Shaw, former BT Enterprise CTIO, takes Hull operator's top-spot.
Set to drive "exciting transformation" under Macquarie owners.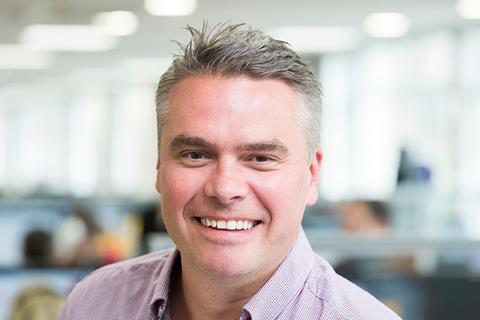 Hull-based operator KCOM named a BT alumnus its CEO. One-time BT Enterprise Chief Technology & Innovation Officer Tim Shaw has taken the helm, replacing Dale Raneber.
Raneber was credited with guiding the operator through a "turnaround, transformation, and restructure" in his three-year tenure. His replacement, Shaw, is tasked with ensuring the operator's "continued growth and further investment in its full-fibre network".
Shaw left BT in 2018 to join Loot Financial Services as Vice-President of Engineering. He moved to KCOM in 2019 as Managing Director for KCOM's Wholesale & Networks function. As CEO, he now oversees both the Retail and Wholesale & Networks divisions.
Shaw is not the first BT alumnus to take the lead at KCOM. Raneber's predecessor, Graham Sutherland, was CEO at BT Business & Public Sector before he joined the Hull operator. Incidentally, Sutherland, who was CEO at KCOM until its takeover by Macquarie in 2019, was appointed CEO at transport operator FirstGroup this week.
Macquarie moves
Ranebar is moving upstairs to take an unconfirmed role at KCOM parent Macquarie Infrastructure and Real Assets, the asset management company that acquired KCOM in an August 2019 deal worth £627m (€755m).
In announcing the change of leadership, KCOM outlined progress made under Macquarie's ownership. In January 2020 the ISP launched a £100m fibre expansion programme that aims to build the KCOM network outside of its Hull heartland, and in mid-2021 it sold its national IT services business.
In late-2021, KCOM Wholesale & Networks passed its 250,000th premises, 50,000 of which are in towns and villages in East Yorkshire and North Lincolnshire as part of the £100m expansion project. At the time, Shaw claimed a 5,000 premises-per-month run-rate.
Shaw is now set to lead the ISP in the "next stage of its exciting transformation", KCOM said.

Joseph Purnell is a Staff Reporter for TelcoTitans, contributing telecoms news analysis since 2019 as part of the TelcoTitans Editorial team.