By 2028 EE's 5G network to reach 90% of landmass and the remainder "on‑demand".
Consumer and Network‑fronted event intended to stake BT's claim for national network superiority, and development of a platform for growth.
Exacting ESN connectivity demands pinned as a reason for open access caution, but accelerated Huawei rip and replace may be contributing to slower open RAN deployment.
Hints that 5G signal bonding in the pipeline as a short‑term superfast broadband boost.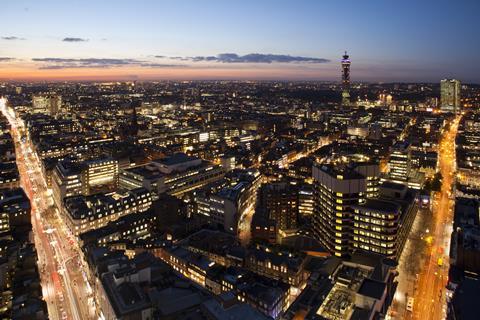 BT promoted its plans for the development of a converged smart network, highlighting its aims to make 5G available "anywhere" by 2028, and flagging a roadmap for sunsetting its 2G and 3G technology over the rest of the decade.
The announcement of the new coverage target was accompanied by a media event, hosted by Consumer Chief Executive Marc Allera, and Group Chief Technology Officer Howard Watson. While the more concrete plans for universal 5G were new, the proposals for the creation of a converged infrastructure have been previously trailed, and appear largely on track compared to earlier estimates. Looking beyond the event headlines, however, the event provided an insight into the Group's attitudes to technology developments, such as open RAN, fixed‑wireless access and neutral hosting, and the fundamental importance of BT's network reputation to its future business plans.
The big picture
The key points driven home by BT on the future included:
Plans for 5G "anywhere" by 2028. This goal amounts to achieving 90% geographic coverage by 2028, and having in place a selection of "on request" solutions that will enable 5G service delivery beyond this footprint. These will encompass portable "roving masts", rapid response units, high altitude balloons, drones, and satellite connectivity (the backhaul memorandum of understanding signed with OneWeb was called out as evidence this capability will exist). Innovation driven by the demands of the Emergency Services Network (ESN) appears to be contributing to BT's ability to stretch coverage and capacity as needed.
A goal for the footprint of 5G coverage to reach 50% of the UK population by 2023, which BT noted is four years ahead of the UK government's ambitions for reaching the target.
Confirmation that the EE 3G network is expected to be retired in 2023, with the 2G network shuttering to follow, towards the end of the decade. The end of 3G will see a programme similar to that currently being undertaken in relation to the PSTN switch‑off, with BT taking steps to ensure that any legacy network users are migrated to devices compatible with newer network technologies. While there are Consumer customers that are still using 3G handsets that will need to be upgraded, it appears a greater challenge for the Group will be the sunsetting of the 2G network, which is still used under roaming services contracts, and in relation to some M2M solutions. This appears more a challenge for the business‑orientated units than for BT Consumer.
Indications that neutral hosting solutions will feature more widely in BT's coverage with access available to multiple operators. This appears to reflect its earlier research into the potential for hosted solutions with open fronthaul as a means of collaboratively bringing more effective indoor coverage and its work with the Next Generation Mobile Networks research alliance (BTwatch, #313).
The plans for 90% geographic coverage by 2028, in conjunction with on‑demand solutions to fill any gaps as needed, does suggest that BT is speeding up its rollout ambitions. In 2019, just ahead of the 5G launch, Watson had anticipated that 5G rollout would proceed at a similar pace to that of 4G, which took around eight years to reach 85% coverage from launch (BTwatch, #306).
Leader of the pack
The presentation of the network plans was positioned firmly as a technology update, with no intention of delving into commercial propositions. From Allera's perspective the focus appears to be on enhancing EE's reputation as a network leader at a time when customers are increasingly focused on connectivity strength in the buying decision‑making process.
Allera was keen to emphasise the importance of gaining customers' trust based on network performance, and transparency on topics such as network coverage. The Consumer chief highlighted that EE does not declare an area as having 5G availability until it reaches 35% coverage. While this may appear a modest target, it is still, according to Allera, a significantly more stringent threshold than those applied by rivals.
The need for trust appears to go hand‑in‑hand with ensuring a good customer experience, which is expected to be at the core of new services from Consumer. While there was little detail here, and recognition that compelling new applications of 5G technology to the consumer sector are yet to emerge, the Consumer business is continuing to seek ways to generate revenue beyond connectivity through its network platform. Perhaps surprisingly considering his role, Allera appeared to suggest that many of the clear gains from 5G availability will be experienced by business, rather than consumer customers.
He was also teed up in the Q&A to reiterate his observation that he knows of no other sector where customers perpetually expect to use more of a service while paying less, year‑on‑year. More creative ways to provide value are being sought, and the evolving smart network is expected to enable that, with a foundation of trust and assured customer experience enabling the business to create a platform that can be leveraged by BT and partners.
Watson's watchwords for his contribution were reliability and responsiveness as he described the anticipated benefits of BT's next‑generation network. Again, these two qualities factor into BT's commercial strategy, building trust, and enabling the rapid rollout of new services as demand arises. Perhaps his most notable contribution, however, related to the BT attitude towards emerging open access technology.
Watson cools open RAN jets, but accelerates Huawei exit
Watson was up front with a declaration that, should BT adopt open RAN technology, it will happen later rather than sooner. As rivals (most notably Vodafone) press on with trials and tests, Watson claimed that BT prefers to wait until the technology is more thoroughly proven and tested.
This was, somewhat confusingly, linked to the expectations placed on EE's network surrounding the delivery of ESN services for the UK's critical response organisations. While ESN is using EE's 4G access network (and the existing Huawei 4G core) and open RAN is being lined up a 5G access technology, the operator indicated to TelcoTitans that BT is being cautious on the introduction of any new concepts or new vendors into the network that might put stress or otherwise interfere with the performance of the 4G core network which is currently carrying 5G traffic. This 4G core is expected to be replaced by a new 5G converged core delivered by Ericsson in 2023.
While remaining cautious on open RAN, it appears that BT has accelerated the removal of Huawei 5G access equipment from its network in recent months.
Earlier in 2021, Watson had indicated that already‑installed Huawei equipment would remain in place in the 5G network until the 2027 deadline. Ongoing network expansion with equipment from Ericsson and Nokia was expected to ensure that more immediate expectations on a 35% cap on the presence of high risk vendor equipment was met. At the latest event, however, he indicated that BT has already started swapping out Huawei equipment at sites across cities including Aberdeen, Birmingham, Bristol, Cardiff, Dundee, Hull, London, and Stoke, and is "significantly increasing the speed" of the programme as the summer progresses. In response to TelcoTitans queries, BT stated it was now more proactively removing Huawei equipment to meet the 35% cap in place for 2023, which was described as "challenging".
While not specifically stated by BT, this may be a further reason that BT is dampening expectations of an open RAN deployment. When suggesting that the replacement of in situ Huawei 5G access equipment would not gear up until 2025‑2027, Watson had clearly flagged this later switchover as an opportunity to look at open RAN introduction. However, with replacements going into the 5G infrastructure now, the shelf‑life of the new network kit has likely extended closer towards the end of the decade. Watson and BT were keen to emphasise that the replacement of Huawei was providing alternative near‑term benefits, with improved 4G capacity and accompanying the enforced change.
Signal bonding moving up the agenda
Watson appeared enthused by a question on 5G signal bonding to bolster home broadband speeds. The prospect of using a widespread 5G network to improve connections in areas that have not yet seen a fibre upgrade from Openreach, intended to improve capabilities of the fibre to the cabinet network is believed to have considerable potential.
This potential has previously been flagged by BT at a Technology briefing, with applications particularly relevant for enterprise customers (BTwatch, #306). Watson would not be drawn on "exactly what" 5G bonded solutions may emerge, or indeed when they would launch, but stressed that it would "improve the ultrafast opportunity for customers". Allera was a little cagier on implementation of such a scheme, but the technology could provide a powerful defensive play for BT's retail businesses, and may provide a way for BT to dilute the impact of fibre rollout from challengers in some parts of the country — with faster or more reliable superfast countering several of the selling points for potentially more expensive full fibre.

Neal Doran is a Senior Analyst for TelcoTitans. Neal's industry knowledge and experience as a telecoms analyst and writer spans three decades, and he has been a key part of TelcoTitan's Editorial team since 2001.