Reseller relationship brought in-house in small transaction.
BT says no shift in strategy for SME go-to-market.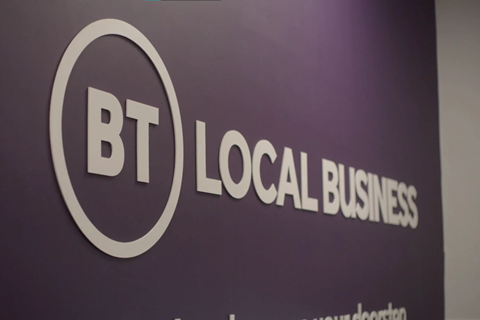 BT said it was not shifting approach on its Local Business SME sales network despite swallowing up one of its channel partners in south-eastern England.
Maidstone-based Fourfront Telecom, which was BT's dedicated agent for cloud, broadband, and communications services in East Sussex and Kent, has transferred related assets to the Group in a recent £17,500 deal, documents show.
A spokesperson for the operator confirmed that the territory previously managed by Fourfront is "now a wholly owned subsidiary of BT". Fourfront's responsibilities have been taken on by BPSLP Ltd, a vehicle BT set up in 2018 to support the Local Business network.
Alongside the transaction, BPSLP has formed a new agreement with BT that entitles it to operate and sell the telco's products and services in the two counties on which Fourfront Telecom focused, according to a Companies House filing. Fourfront Telecom changed its name to Fourfront Property Services in December 2020, in an apparent change of business focus accompanying the sale.
The deal is not thought to represent a change in course for the telco in the SME space.
" We have previously given other BT Local Business (BTLB) partners the opportunity to join the BT family where it has made sense to do so, so this does not mark a shift in our strategy. "

" We have no current plans to adopt a similar approach across the rest of our BTLB network, having recently recruited two new Managing Directors into the BTLB community. All 32 of our BTLB partners are highly valued by BT because of their ability to combine our market-leading products and services with the essential local knowledge and expertise needed by SMEs across the country. "

BT spokesperson.
Pandemic pressures
The transaction comes with BT seeking to more broadly strengthen its SME customer relationships following the pandemic, including with BT Enterprise's Small Business Support Scheme, launched in May 2020 to address challenges faced by its clients in the segment.
The programme comprises a package of financial support, training opportunities, and promotional offers intended to help SMEs ride out the economic storm accompanying COVID-19 (BTwatch, #315).
Channel surfing
BT's Local Business network is spread across 37 regions throughout England, Northern Ireland, Scotland, and Wales, with external agents primarily working to deliver Group services in each area, according to the operator's website.
It remains to be seen what role the BPSLP vehicle — which is overseen by Pete Oliver, Managing Director of SME at BT — will play in the network.
It was originally set up to market BT products and services in the north west of England, but temporarily ceased trading and sold its assets to new partner Cheshire Local Business only about a year after becoming operational, in mid-2019. It has now apparently revived the plan but at the other end of the country.
Nitin Doddihal was appointed Managing Director for BT's Local Business network in February 2021, joining from UK enterprise services vendor Mobiquest Solutions. He was formerly Vice-President of Business Development for Asia at American Tower.
BT Local Business network: areas and partnerships, April 2021
Region
Area
Partner

Source: BT Group.

North West England

Cheshire

Cheshire Local Business

Lancs, Cumbria & Calderdale

SME Digital Solutions

Liverpool & Chester

Branded Telecom

Manchester

Solutions for Business

North East England

West Yorkshire

Connect For Good

Lincoln

Linx Business Communications

North East

Converged Communications

South Yorkshire & Humber

Cutler Communications Solutions

Northern Ireland

Northern Ireland

BT Northern Ireland

Wales

North Wales

Branded Telecom

Severnside

Leading Edge Group

Scotland

East Scotland

Omnitel Communications

West Scotland

Omnitel Communications

North Scotland

Capital Connections

Midlands

Black Country

Caerus Business Solutions

Birmingham & Hereford

D2 Communications

Coventry

Christal Communications

East Midlands

Aspire Communications

Stoke

Inter-County Communications

West & South West

Bath, Bristol & Gloucester

Leading Edge Group

Devon & Cornwall

Coastel Communications

South

Cambridge

JTalk

Milton Keynes

JTalk

Oxford & Bucks

Synvestment

South Central

Business Communications UK

Southern Counties

AMS Communications

London & South East

City of London

Square Mile Business Solutions

Herts & Essex

Jay-Bee Telecom

Kent & East Sussex

Fourfront Telecom

Greater London North East

Switched On Communications

London North West

Enterprise Business Technologies

London South East

Talk 4 Business

London South West

London SW Communications

London West

Danleo Telecoms Services

Norfolk & Suffolk

Unified Comms

South East Central

Southern UK Communications

Thames Valley

Thames Valley Telecom

Richard Agnew is Group Editor at TelcoTitans.