Group continuing to scrutinise status of 450 key partners, amid logistical and financial turmoil wrought by pandemic.
Spread of critical partners under consideration to create greater resilience post-coronavirus and split from EU.
Telcos, traditionally known for squeezing suppliers to the max, now focused on keeping them afloat.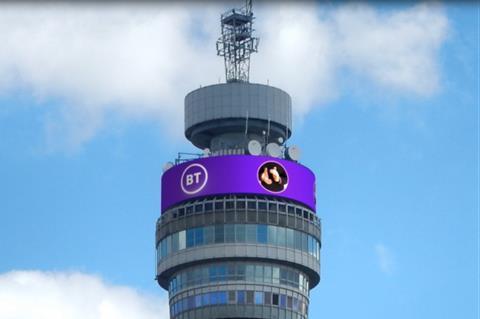 BT is "keeping a very close eye" on the health of its vendor base amid ongoing fears over the twin impact of the COVID-19 pandemic and Brexit on its global supply chain, according to Tony Roy, the operator's Senior Manager of Risk, Governance & Sustainability.
He said the pandemic had "dramatically" affected how BT manages and monitors its vast, international base of suppliers, prompting it to develop a new model to assess the risk profile of individual businesses that provide it with goods and services. The system, which scores vendor risk on factors such as location, sector, payment conditions, and reliance on BT as a customer, is aimed at giving the operator advance warning of disruption — whether in the form of business failure or logistical blockages.
Speaking during a Telecommunications Industry Association webinar, Roy assured that BT had not suffered "any serious disruptions at all" from the pandemic. However, he said the Group was continuing to closely monitor both critical suppliers and smaller vendors, amid ongoing concerns over a wave of SME insolvencies as government intervention is eased off.
"No model is perfect — but it at least gives us a direction [regarding] where some suppliers may be more vulnerable than others, and even that is kind of positive because one thing you have got to remember is that many suppliers will not be very forthcoming in admitting that they're in trouble, mainly because that might start something else kicking off, so it's in your interest to understand who the suppliers are."

Roy.
Top-level focus
BT said in May that it had identified about 300 suppliers that were "critical" to its business, in response to coronavirus — but Roy indicated this had since grown to 450, owing to the pandemic's widening impact. In recent months, "our radar has… evolved quite a lot in our supply chain", he said.
During the initial phase of the crisis, Roy (virtually) presented a "high-risk supplier" assessment dashboard to BT's board "almost every day". "There was a lot of scrutiny on that", he said. "But that kept us going and since then, even with the second wave of lockdowns, etc., we're now in a much better position to respond", he added.
Reinforcing the chain
BT, which spent £13.8bn (€15.2bn) with third-party vendors in its last financial year, has already flagged supply chain visibility as a major strategic concern in light of the pandemic, Brexit, and trade war. Chief Procurement Officer Cyril Pourrat revealed earlier this year that macro risk consultancy PRISM was helping the Group "mitigate risks in our supply chain by managing macro risk volatility" (BTwatch, #314).
The operator has also been focused on the problem of ensuring supplier cash flow, particularly among smaller businesses within its ecosystem. It has recently rolled out a supplier financing scheme in the UK, enabling vendors to ease cash flow blockages by selling invoices before their due date. In a similar vein, BT's Procurement function is collaborating with fintech player Paid, whose platform is aimed at enabling freelancers and small businesses to speed up invoice settlement (BTwatch, #313).
Also on the same theme, although at a broader level, is a bundle of measures that BT announced in July under the umbrella of its Small Business Support Scheme, including a further reduction of some smaller suppliers' settlement period, to 30 days (BTwatch, #315). This follows the (somewhat awkward) announcement in June that BT had caught up with requirements of the UK government's Prompt Payment Code, after being suspended from the supplier protection scheme in 2019 (BTwatch, #313).
Beyond these measures, Roy said the Group had maintained dialogue with important and at-risk vendors, and made "interventions to make sure that they weren't hampered in any way — so, typical examples being [that] we made credit available to some suppliers, early payments, [and] in some cases we bought their stock. In some cases, our goods were stuck in China, and we… had to get other alternative freight routes… it was quite a rapid mobilisation".
Global to local — supply spread and mix under consideration with Brexit
Roy went on to point to an extra layer of supply chain resilience concerns arising from Britain's exit from the European Union.
With the transition period nearing its end, on 31 December, Brexit has "got its own ramifications and all that, which we are looking at", said Roy, while referring to the change as "another emerging crisis". "Additional bureaucracy" and getting deliveries to Europe-based enterprise clients are among the questions BT is "grappling with", he added.
There was an indication that BT — with a supply base spanning nearly 100 countries, according to its Annual Report — may alter how and where it sources products and services, in response to this mix of challenges. The operator is "looking at… the whole strategic supplier mix, and their locations — for instance, do we nearshore? Do we…have more buffer stocks?", said Roy. "We are looking at how best we minimise any disruption through our supply chain. So I think that's going to be an evolving topic, even after all this is over", he added.
The threat of a Hard Brexit at the end of 2019 prompted BT to stockpile supplies, and these stocks helped tide over a "number of supply chain shortages" during the COVID-19 crisis. "That actually proved to be very, very… good for us. So, since then, we've kind of almost merged COVID and Brexit together now, to have this stockpile, this buffer stock, going almost constantly", said Roy.

Richard Agnew is Group Editor at TelcoTitans.