BT-partnered quantum encryption startup's share price remains sharply down following savage WSJ article.
Arqit says it is a "young" company "on a journey".
QuantumCloud platform began "commercialisation" in H1 FY22.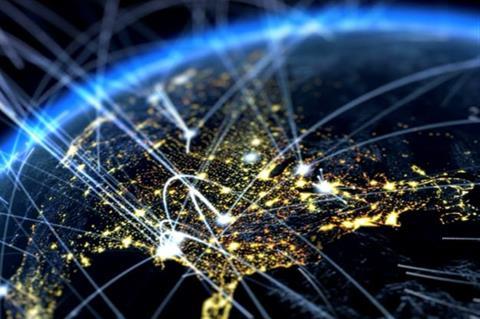 UK quantum encryption startup, and BT partner, Arqit released results for the six months ending 31 March 2022 (H1 FY22), providing the first glimpse of its financial health after the Wall Street Journal published a devastating report that declared it had "overstated" its prospects.
The results covered the first full period of Arqit's commercial operations since its public listing on the Nasdaq in September 2021 via a merger with special purpose acquisition company Centricus Acquisition Corp.
Arqit reported revenue and "other operating income" of $12.3m (£10.1m/€11.8m) and an operating loss of $14.3m for H1 FY22. The company had $82.2m in cash at the end of the period.
The top-line figure comprises $5.3m in revenue from four contracts for its QuantumCloud symmetric key encryption software platform, the "vast majority" of which comes from Virgin Orbit and AUCloud, an Australian "sovereign cloud" infrastructure-as-a-service provider. The remaining $7m in operating income is from Arqit's contract with the European Space Agency.
Speaking on its earnings call, Arqit founder and Chief Executive David Williams said he was "pleased" with the results and "excited about what the period suggests for our future prospects", but he also appeared to temper expectations by stressing that the company is "young" and "on a journey".
He said the quantum encryption technology specialist was growing in multiple ways: in the "development of our technology"; "our understanding of the application and use of our products"; "our understanding of how to sell our products"; and in size, having expanded headcount from 74 to 109 employees in the reporting period.
Williams said he anticipated "meaningful announcements" in sectors such as defence and telecoms in the second half of its financial year, ending 30 September 2022, but did not provide guidance.
Chief Financial Officer Nick Pointon explained "as our revenue and contract pace increases, providing us with a deeper dataset from which to draw conclusions, we expect to provide KPIs to give constituents a better understanding of the business".
Fighting fires from the get-go
Arqit's journey took an unexpected turn on 18 April 2022 when the WSJ reported that Arqit gave investors an "overly optimistic view of its future revenue and the readiness and workability of its signature encryption system", citing former employees, people familiar with the company, and documents.
Arqit dismissed the report as being based on "unsubstantiated and out-of-date comments of two long-departed and disgruntled former employees" and claimed that the article was "comprehensively and categorically rebutted with verified evidence offered" (BTwatch, #334).
However, Arqit's share price has plummeted by more than 50% since the article was published, from $12.49 on 18 April 2021 to $5.93 on 12 May 2021, and did not recover after its earnings announcement.
Along with its half-year results, Arqit also announced that former shareholders holding 105.9 million shares subject to lock-up agreements had agreed to extend those arrangements, which were due to expire with the H1 FY22 results release. The quantum startup said the move signalled "long-term support" for Arqit.
"The excitement and confidence in Arqit is shared by our investors… we appreciate the strong statement and support", said Williams on the earnings call.
Damage-control mode
Before releasing its half-year financial results, Arqit published a white paper, entitled "Post Quantum Cryptography Mythbuster", as a primer for its technology and how it compares to other techniques. It also published highlights from a report by the University of Surrey's Centre for Cybersecurity, which reviewed Arqit's "protocol framework".
Professor Steve Schneider, Director of the Surrey Centre for Cyber Security, said in a statement "we were pleased to verify the security proof of Arqit's design, which we found to be excellent. The technology represents a significant advance in secure communications".
Arqit said the report "confirms the security proof of Arqit's customer end-point symmetric key agreement software in that it creates keys which are zero-trust and computationally secure".
BT on board
BT has an ongoing commercial and technology relationship with Arqit, dating back to 2017 (BTwatch, #325 and #327). The operator agreed an exclusive reseller partnership in 2021, intending to incorporate Arqit's product into BT Security's solutions portfolio.
BT was also among the founding members of the Arqit-led Federated Quantum System (FQS), a consortium of companies and government organisations to provide quantum encryption services to government customers (BTwatch, #327). The FQS was launched at the G7 Leaders Conference in Cornwall, UK during June 2021. FQS distributes quantum keys to data centres via satellite, leveraging Arqit's QuantumCloud technology.
Arqit is targeting four sectors for its QuantumCloud product: defence, financial services, IoT, and telecoms.

Michelle Donegan is an experienced telecoms writer and has been contributing as a reporter and news analyst for TelcoTitans since July 2020.