Regulator's annual review shows Openreach independence efforts are making a difference, but Ofcom keen to keep the pressure on for faster progress.
Ofcom takes the opportunity to call for more commitment on fibre, calling out enhanced BT Group commitments as "vague".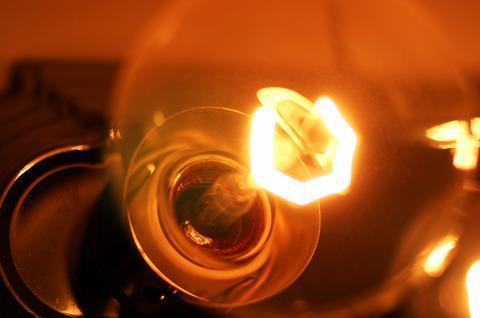 Ofcom published its first full-year Annual Monitoring Report of Openreach, assessing the progress made by BT and the access services business in achieving the increased independence envisaged by the legal separation of Openreach as part of the settlement of the 2017 Digital Communications Review (BTwatch, #284, passim).
The report was almost grudging in its acknowledgement of progress made to date, recognising that real progress had been made, but there remains more to do.
Covering the year to 31 March 2019, the review considered Openreach performance in three broad areas: compliance with the conditions agreed as part of the separation settlement; sustainability of Openreach as a practically and culturally independent entity; and its contribution to wider changes to the UK communications sector.
In a dashboard chart, Ofcom presented Openreach performance on a series of dials indicating red, amber and green zones.
None of the dials slipped into the red danger zone, and across the three areas of review Openreach was deemed to be in, or near, the safety of green in most areas. However, the indicators flashed amber on some elements of each of the three pillars indicating where more progress is expected:
Compliance is largely in order. Openreach was said to be performing well in minimising breaches of its commitments, and investigating and remedying issues as they arise. However, Ofcom suggested more needed to be done to ensure decision-making was independent of BT. It also noted concerns from communications providers (CPs) on whether confidential information was being inappropriately shared between Openreach and BT. Levels of increased consultation with CPs was recognised by the regulator, although it also suggested more could be done to ensure full engagement. Greater transparency around information and decision-making appears to be viewed as the key element in providing peace of mind for Ofcom and CPs. Ofcom also looked at progress on physical infrastructure access sharing, and while industry concerns remain, the regulator appears confident that as commercial relationships in the area develop between Openreach and CPs that trust would grow between the parties, and opportunities for more duct and pole-sharing would materialise.
A sustainable structure is being built. Openreach governance passed muster according to the review, but while processes to ensure the business is working in line with its commitments are in place, Ofcom considers a little more work is needed to improve their resilience, and to lessen the dependency on a limited group of key personnel.
More fibre is demanded. On wider outcomes, it was considered that separation was supporting commitments for "decent broadband for all". Both Openreach and the industry are expected to work on picking up quality of service for end-users, although Openreach's own commitment to raising its standards was recognised. The momentum on fibre rollout was seen as building, but Ofcom expects more to be done to improve the penetration of full fibre across the UK (see below). Ofcom stated that it was aware of steps by CPs to engage with Openreach on co-investment opportunities, but had no evidence that Openreach had actively engaged with these potential opportunities.
Ofcom puts FTTP ball back in Openreach court
The review saw Ofcom comment on the progress being made towards full-fibre rollout in the UK, and BT's recent commitment to increase its footprint to four million premises by March 2021 was acknowledged. The commitment to reach 15 million homes by the mid-2020s was, however, dismissed as "vague".
The regulator is said to be seeking more input from BT and Openreach on the plans, while BT has made it clear that it expects more clarity from the regulator before it can firm up the level of commitment. Meanwhile, Ofcom did not remark upon the impact of the pressure it and government have placed on BT to commit to full-fibre as the principal means of delivering ultrafast connectivity, which BT has suggested resulted in it scaling back its 2020 commitment to ten million homes, from the previous target of twelve million (see separate report).