CityFibre said to be heading up legal challenge to Ofcom's Equinox decision.
Rural fibre builder Gigaclear among altnets joining forces to fight back against Openreach's lower FTTP pricing structure.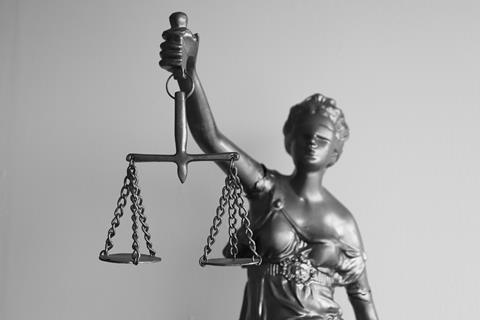 UK alternative fibre network operators are preparing a legal challenge against regulator Ofcom's decision to approve Openreach's Equinox fibre-to-the-premises wholesale pricing offer, according to The Sunday Times.
The legal action from multiple altnets is expected to be led by CityFibre, the report said. Gigaclear Chief Executive Gareth Williams told the newspaper that his company is joining the action because Openreach was trying to "close down infrastructure competition", but he did not specify which altnet was leading the challenge.
The deadline for challenging Ofcom's decision through the UK Competition Appeal Tribunal is reportedly at the end of November 2021.
Openreach proposed the Equinox pricing structure in July and Ofcom approved the offer at the end of September, following a three-month consultation and strong objections from many altnets (BTwatch, #329). Equinox has been available since 1 October and Openreach has already signed up ten communication providers, including Sky and TalkTalk.
Openreach's wholesale offer is intended to encourage take up of full fibre and accelerate the transition from copper-based broadband to FTTP. Under the Equinox terms, CPs get discounts for fibre products if they commit to stop selling older broadband products and instead buy mainly FTTP where it is available, with an expectation that at least 75% of customers in an exchange area will be signed on to full fibre. The lower prices can be locked in for ten years to September 2031.
Altnets, including Openreach's rivals CityFibre and Virgin Media O2, have claimed the locked-in lower prices will deter communications service providers from using other wholesale networks, discourage investment, and undermine infrastructure competition.
A potential legal battle has been brewing since Ofcom gave its blessing to the wholesale fibre offer. As TelcoTitans reported at the time, CityFibre CEO Greg Mesch said the company was "considering appropriate next steps".
Following The Sunday Times report, a CityFibre spokesman told TelcoTitans that the altnet did not have anything to add to its statement issued at the time.
" Ofcom's decision to approve the Equinox offer is contrary to its own policy of promoting competition to BT Openreach by encouraging alternative network investment in the interest of consumers. Infrastructure competition from CityFibre and other builders will ensure consumers benefit from better products at better prices — for the long term. The Equinox offer is an attempt by BT Openreach to limit that competition, ultimately denying consumers these real benefits. "

CityFibre.
The Independent Networks Cooperative Association (INCA), which represents UK altnets, said after Ofcom's approval of Equinox that operators would be "seriously considering what steps to take next". INCA members include Airband, Community Fibre, County Broadband, Digital Infrastructure, Fern Trading, Full Fibre, ITS, Persimmons, Truespeed, and Zzoomm.
" Superficially, BT's 'Project Equinox' is all about reducing costs to encourage ISPs to move customers to BT Openreach's fibre networks. Yet the impact will actually be a reduction in wholesale competition, which will inevitably result in higher prices and lower standards of service in the long run for consumers. "

INCA.

Michelle Donegan is an experienced telecoms writer and has been contributing as a reporter and news analyst for TelcoTitans since July 2020.