The heat of the spotlight on the Consumer division is rising as competition builds, and with it pressure on the division's CEO Marc Allera.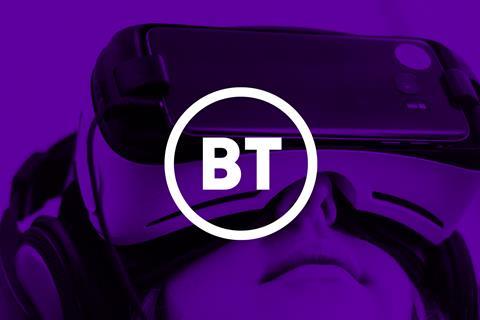 Allera acknowledged that the market has become "significantly more aggressive" in recent months but insisted that this backed up the division's focus on promoting premium converged services where customer churn is markedly lower. His boss Jansen, however, appeared a little less convinced.
There were also signs of possible slip-ups in the 'more-for-more' strategy executed by Allera. The late-2017 decision to cooperate more than compete with Sky on sport through the agreement to wholesale access to each other's content has seen the satellite broadcaster promote content bundles including both Sky Sports and BT Sport (BTwatch, #291). However BT is still completing the behind-the-scenes work necessary to integrate Sky channels into its own platform, giving its rival a free swing as the home of all Premier League soccer in the build-up to the 2019-20 season – and at a time when existing BT Sport customers are digesting substantial price increases (BTwatch, #305). Cable rival Virgin Media may also benefit from BT being slow out of the blocks.
It appears the delay in launching Sky Sports is on the BT side of things, with the challenge of integration proving substantial. However, Allera stressed that the addition of Sky Sports into BT TV is part of a bigger, long-term plan, and not something to be rushed for the sake of a couple of quarters' benefit. The updated BT TV offering is expected by the end of the year, although it is not clear if that commitment is for the calendar or financial year.
Standard superfast services from Consumer are also facing more competition as the Openreach wholesale volume pricing offer (BTwatch, #297) enables major rivals including Sky and TalkTalk to compete effectively in a market where Consumer for a long time had minimal competition. The price competition that Consumer is facing in fixed-broadband appears considerable. Allera said that on 40Mbps and 80Mbps product variants, the monthly price dilution in the market stands at between £5 and £9 per-month.
Another challenge is being faced with 5G. EE came first in the race to launch the new technology, but its attempt to maintain a premium pricing model for the technology appears to have been undermined by Hutchison's Three and, to an extent, Vodafone.
Jansen keen for his team to play on the front foot…
In contrast to his media presence (both broadcast and social), Allera continues to appear more hesitant and cautious on investor calls, and tends to fall back on marketing speak when addressing analyst questions. While the priorities of Consumer in terms of metrics may be currently skewed towards factors such as Net Promoter Scores, without providing investors with more measurable details on these indicators, his assertions of happier customers enjoying differentiated services appear more evasive than enlightening.
As Allera appeared on the defensive, reiterating commitments to quality and improving customer experience as the core of the Consumer strategy, Jansen adopted a more combative tone and appears to be seeking a similar response from his lieutenants.
After a somewhat anodyne answer to a question on fixed-line market trends from Allera, Jansen called on Gerry McQuade to discuss the dynamics in the Enterprise market. Again, sharp market competition was noted particularly in mobile voice for larger businesses. McQuade though, said that Enterprise had a "refuse-to-lose" attitude, and, while not taking losses on contracts, was willing to prove itself competitive on price to attack the market. This response was much more in keeping with Jansen's battling stance.
In his comments accompanying the results release, Jansen had indicated that "decisive action, including on price" would be part of BT's short-term and longer-term strategic play. He also told analysts "do not anticipate BT fixed losing market share anymore". On 5G, Jansen was equally assertive on fighting hard against its rivals on price despite early attempts to rise above such things and maintain a 5G premium.
… but more aggression may destabilise nascent strategy
There is some irony in Jansen responding so strongly to concerns regarding an apparent decline in Consumer fixed broadband additions, considering that BT updated its KPIs to de-emphasise the metric as it focused on growing revenue and value of existing customers (BTwatch, #296). It is also notable that Jansen at times highlighted such commitments of his own volition.
Questions were not raised regarding the 5G strategy, but the CEO volunteered his response to the emerging market in response to a wider question on mobile revenue, tying in with the other unprompted instances of his raising the prospect of price-based competition, and potentially signalling a possible change in strategy.
Tangible evidence of this new approach could be seen in the subsequent decision to introduce new unlimited 4G and 5G mobile propositions (see separate report).
"We know we have the best network. We think we have the best products. We are going to do everything to make sure we maintain that leadership. And what I'm getting at is if need be we have to be a bit sharper on pricing in certain cases."

– Jansen.