BT Consumer CEO says the first chapter of the BT-EE integration process has been completed.
Allera highlights credibility of the EE marque, but warns that everything about the brand needs to be reappraised.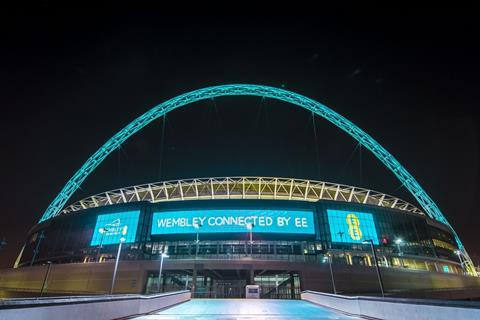 BT Consumer Chief Executive Marc Allera set out his ambitions as the EE brand takes centre stage, signalling that the division is about to enter a crucial new phase under what he is now calling "New EE".
Speaking at the Enders Media & Telecoms 2022 & Beyond conference, Allera indicated that BT Consumer has only just completed the first chapter of an integration process that started in 2018, when the BT, EE, and Plusnet consumer brands were brought under the consumer umbrella.
While praising his team for working so hard to "get the basics right, to fix our foundations", Allera highlighted some key reasons why the process has taken four years to get to this point.
"The only thing that was similar about these two organisations was that they were both the biggest in their markets", he remarked. "Culture, ways of working, priorities, focus areas, systems, IT, pace: literally everything was very, very different indeed".
"It has been really hard work", he said, a "massive integration fixing the foundations of the largest telco but completely turning around brand and reputation for customer service and focus on customers".
Allera added: "Our brand strength, reputation, customer experience churn and complaint levels were nowhere near where they needed to be. It was really important for us to fix those things, and that has brought us to where we are now."
BT Consumer has just embarked on the merger of its BT and EE marques, with the latter becoming the operator's flagship for converged products and so-called "future services".
Allera claimed that the EE brand is in its best position ever as BT Consumer enters the "next chapter in our evolution".
He explained that EE was chosen for many reasons, including its "credibility in mobile where there is so much growth in devices to come" and "its ability to stretch into new categories". He cited the belief that EE presents the "best opportunity to create the most personal customer-focused technology brand in the UK".
However, Allera said the project is being called 'New EE' to "signal to everyone in my team that everything about the brand needs to be reappraised and in many cases changed to evolve it for the future". He warned against being complacent about "what got us to where we are today".
Aiming for a simplified life
BT has made no secret of the difficulties it encountered when melding together the three consumer brands. In 2020, for example, Andrew McCullough, then Principal Technology Partner at BT Consumer and now Technology Tribe Lead, Proposition Capabilities and Portfolio Simplification at the division, explained that each of the brands was supported by distinct IT stacks. The siloed nature of these systems creates duplication for IT maintenance and a "fundamental lack of any cross-brand capability", he said at the time.
Simplification has certainly become a running theme at BT of late, with BT Digital's Harmeen Mehta often the frontwoman. The Chief Digital & Innovation Officer has made simplifying BT's tangled web of services and systems her goal since she joined the Group. Speaking in March 2022, she said it was necessary to "oversimplify" customer-facing systems to enable the delivery of more personalised products, for example.
Meanwhile, BT recently looked to have ramped up the integration of EE's head office and other functions as part of the ongoing integration plan. More than 1,000 operations positions have now been moved (or removed) by BT from the EE structure in the last two fiscal years.

Anne Morris is a freelance journalist, editor and translator. She has been working as a reporter and news analyst for TelcoTitans since 2016.