BT did not overly dwell on the impact of the Coronavirus crisis, highlighting areas where it has assisted, as well as where it has benefited and sees potential opportunities.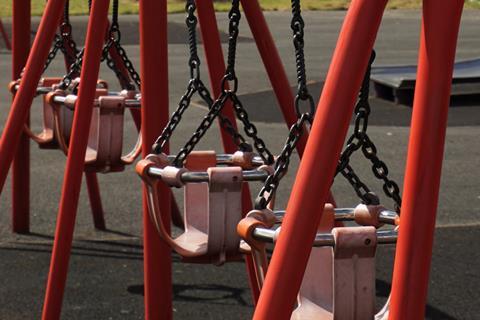 Without remotely making light, BT did not overly dwell on the impact of the Coronavirus crisis, highlighting areas where it has assisted, as well as where it has benefited and sees potential opportunities.
As elsewhere, uncertainty remains the keyword, accompanied by wider concern (smaller businesses are considered particularly exposed) and cautious optimism for BT's own prospects. Jansen made the point that increased capex will help the UK as a nation invest out of recession.
In the short-term, the virus lockdown has massively impacted BT, with staff absence up, new working habits needed, retail outlets closed, CP discussions curtailed, and new business plummeting in some segments (offset to an extent by improved churn).
£95m of coronavirus-related charges have already been booked for Q4 FY19–20 as a specific item. This is principally an estimation of the losses linked to bad debt, and the consequences of honouring contracts that will now cost the telco more to fulfil than it will earn.
Enterprise has taken the brunt of the hit in the first wave, due to the struggles of SMEs, particularly at the volume end of its market. While focused on multinational customers, Global still has a business serving SMEs outside the UK, and it is believed to be an area where COVID‑19 hit its business hard in the final quarter. Meanwhile, caution in MNC spending also contributed to the writedown.
COVID‑19 specific item breakdown, Q4 FY19‑20
Division
Writedown
Source: BT Group.

Consumer

£9m

Enterprise

£51m

Global

£35m

Openreach

‑

Total

£95m
Of the £95m, all but £7m is linked to anticipated bad debt, with the remainder related to contracts that BT now expects to become loss‑making as a result of the crisis. There are other BT contracts at risk of becoming money‑losing endeavours, or substantially less profitable, but the Group determined the probability of loss was too low to justify incurring a charge at this stage.
Belts tightened and suppliers reviewed to manage impact
In the short‑term, BT indicated it had cut back on the use of subcontractors and outsourcing partners to manage the financial impact of the pandemic, and was leveraging its own workforce where possible.
Recruitment drives have either been cancelled or postponed, marketing spend has been subject to a slowdown and rethink, and discretionary spending on travel and training has been reined in.
BT indicated that a negotiation process is underway with major suppliers, which is expected to provide "significant and sustainable cost reductions" along the length of the supply chain.
BTwatch was left with the impression of a hoped-for uplift next quarter, but with BT anticipating a sharp, economy-wide reduction in business activity, and a leap in smaller business insolvencies.
For BT itself, the worst may be past, at least in the short-term.
Dividend axed after "exceptionally difficult" decision
BT moved with immediate effect to suspend its dividend for two years, to be reinstated for FY21–22 at half the FY18–19 level, accompanied by a return to a 'progressive policy'.
The move is primarily intended to provide around £4bn of headroom to help navigate the COVID‑19 crisis, fund increased investment (fibre and 5G), and continue paying into the pension fund deficit.
When pushed, it was admitted that this schedule is not set in stone, assuming among other things that the anticipated coronavirus recession is not longer or deeper than projected. That said, in such a dire scenario, BT has other levers to pull, such as reining-back investment and cutting costs. However, it may be worth noting that the Group's international peers, including Deutsche Telekom, Telefónica, and Vodafone, reported no intention to reduce their dividend payments as a result of the pandemic.
Axing the dividend is disheartening rather than shocking to investors, for whom 'income stocks' like BT are foundational, as the possibility had been trailed.
Pension deficit still haunts
A massive pension fund deficit has long been hanging over BT's head (with a nasty old joke that BT is actually a pension fund with a telecoms business attached), and it is again very much back in focus.
It is always complicated, with two different and evolving key valuations (regular IAS19 and the triennial Actuarial) that spit out very different valuations of BT's typically multi-billion pound liability. The situation had already been further complicated by pending changes to inflation-linking and funding methodology.
Now, the variables may be massively reshuffled again by stock market shifts (asset valuation), investor sentiment (affecting returns on guilts and swaps), probable adjustment to life-expectancy due to coronavirus, possible further staff reductions, and other fast-changing factors.
BTwatch dare not call the net outcome, as push- and pull-factors are at play, but the deficit cannot be ignored since BT is obliged to pay it down. Lowth showed the IAS19 deficit massively improved at -£1bn, but this was dated 31 March 2020 and can quickly change in billion increments.
Importantly, the deficit obligation has an early call on BT's free cash flow (to the cost of dividends and investment).