Five standout startups driving UK 5G innovation.
UK government helping underwrite.
Regional initiatives open floor to smaller operators (MNOs in the wings).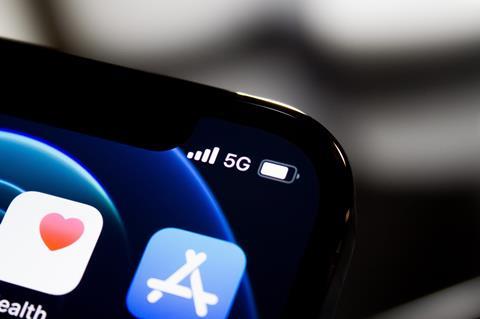 The UK government's Department for Digital, Culture, Media & Sport (DCMS) pledged £200m in 2018, to prime 5G testbeds and support development of next‑generation use cases over the course of four years. Two years on, and progress is evidenced by partnerships between startups, telcos, and academia.
Government funding has been spread across projects from Dorset to the Orkney Islands, encompassing entertainment, healthcare, mobility, and other segments.
TelcoTitans has identified five of the startups as particularly worth watching in the UK's 5G innovation space across regional and rural connectivity projects (including EU‑backed initiatives):
Condense Reality (volumetric video).
Immense Simulations (transport simulation).
3DEO (satellite mapping).
Quortus (virtualised mobile network).
Vivacity (transport management).
Condense Reality
3D volumetric video developer Condense Reality is engaged in the BT‑led 5G Edge‑XR (extended reality) project, alongside BT Sport, the University of Bristol and fellow UK innovators DanceEast, The GRID Factory, and Salsa Sound (BTwatch, #316).
The project seeks to demonstrate the 5G use‑case for immersive sports events, utilising cloud graphics processing, using EE's 5G network, and is being designed at BT's Adastral Park innovation campus.
5G Edge‑XR appears to have a notable Nvidia flavour, too, with Condense Reality a member of the NVIDIA Inception Program (the chip‑maker's virtual ecosystem accelerator), and The GRID Factory a member of the NVIDIA CloudXR early‑access programme (granting access to the XR‑streaming software development kit).
Condense Reality pitched its volumetric video solution to BT at its Telecom Infra Project Ecosystem Accelerator Centre UK (TEAC UK) event in early‑2020, where it was one of six shortlisted startups (BTwatch #309).
The DCMS funded an initial 5G Testbeds and Trials programme in 2018, under which innovation hubs were established. Given the regional nature of these testbeds, mobile network operator (MNO) engagement appears low, with local challenger operators picking up the slack. The £200m funding, running to 2022, has so far been granted across three further calls beyond the foundational Testbeds and Trials:
Rural Connected Communities, which targets geographic areas underserved by MNOs and so, by default, aligns with smaller local operators.
Industrial 5G, which aims to demonstrate use‑cases around automation, logistics, and manufacturing.
5G Create, a call for use‑cases across a range of industries.
Immense Simulations
London‑based fleet management and capacity simulation specialist Immense Simulations is participating in West Midland 5G's (WM5G) road and rail trials through the Capacity Manager project, and is engaged with connected and autonomous mobility (CAM) networks.
Immense aims to optimise traffic management systems using AI‑driven simulations, providing dynamic reports to mitigate traffic disruptions. In essence, it employs data to predict road capacity, which informs decision making.
The Capacity Manager project is being piloted on transport links in Birmingham and Coventry, using O2 UK's network (Telefónicawatch, #147).
Immense is also part of Midlands Future Mobility, the £25m investment programme led by the University of Warwick's WMG innovation group, along with Vodafone UK (Vodafonewatch, #191).
Similarly, participation in the ConVEx (Connected Vehicle Data Exchange) project, led by the West Midlands Combined Authority, sees Immense linked to the CAM Testbed UK network alongside UK government connected and automated mobility (CAM) agency Zenzic.
Immense is also involved in Project Apollo, an £11.6m Innovate UK‑funded CAM initiative claiming to be "the largest in Europe", which targets autonomous ride‑sharing. The project sees Immense partnered with fellow UK innovators DG Cities, Nominet, Oxbotica, and others.
Regional 5G innovation hub WM5G, established by the West Midlands Combined Authority and the DCMS following the initial 5G Testbeds and Trials programme, aims to deliver local testing facilities and leverage 5G‑enabled solutions for use in infrastructure, parking, traffic management, and pedestrian traffic flow monitoring are among the use‑cases currently being explored. The DCMS pledged £20m to WM5G through to March 2022, with £2.4m disbursed in in mid‑2020 as part of a first wave of road and rail transport trials.
3DEO
Belfast‑based satellite mapper 3DEO is participating in the first phase of the Forth‑ERA programme.
The project aims to create a 5G‑enabled innovation corridor, gathering and tracking data on environmental shifts in Scotland's Forth Valley. 3DEO's visualisation platform is being used to monitor the "living laboratory", empowered by artificial intelligence (AI), on‑the‑ground sensors, satellite imagery, and EE's 5G network.
BT is co‑funding Forth-ERA as technology partner, alongside project lead University of Stirling, also supported by the Scotland 5G Centre (S5GC).
The S5GC was established as a 5G development hub in late‑2019 and aims to prepare the ground for Scotland's 5G investment and innovation programmes. It has been allocated £5.3m in funding from the Scottish government through to 2022. To date, five projects have emerged from the centre, including partnerships between local small‑ and medium‑sized enterprises, startups, operators, and universities. It is chaired by former‑BT executive Julie Snell.
Quortus
Virtualised mobile network specialist Quortus joined AutoAir, the 5G Testbeds and Trials project launched in 2018, which developed neutral‑host small cell networks for a CAM test centre at the automotive Millbrook Proving Ground. O2 UK enabled the 5G connectivity at the centre (Telefónicawatch, #135).
Quortus is also providing its mobile network core for the EU Horizon 2020 project SaT5G. Supported by BT, this project demonstrates 5G‑enabled content distribution aboard aircraft (BTwatch, #312). Quortus' virtualised core was deployed on‑board, facilitating internet access and breakout content based on fellow contributor Broadpeak's content delivery service.
The EU's 5G Infrastructure Public Private Partnership (5G PPP) programme launched in 2017 as a joint venture between the European Commission and industry. It focuses on bigger-ticket projects, largely undertaken by established technology players with at least one operator included in each consortium. It is currently in its third wave of projects. When looking at 5G PPP projects with a UK footing — i.e., those with UK‑based partners or solutions that are trialled in the UK — telco involvement is much more prevalent than in UK government‑funded projects:
BT is, unsurprisingly, only present in projects with a UK footing.
Deutsche Telekom is involved in several projects on a Group‑level, and via its Greek subsidiary OTE.
Telefónica is represented by its R&D entity Telefónica I&D in projects across the bloc.
Vivacity
Transport management specialist Vivacity leverages AI and machine-learning, capturing traffic data and leveraging it to provide infrastructure usage insights in real time.
Vivacity is leading the Smart Junctions 5G project, selected for £1.2m funding under the DCMS‑led 5G Create call. Together with Transport for Greater Manchester and private 5G network provider Weaver Labs, Smart Junctions 5G melds AI and a small‑cell network to inform a traffic control system, to reduce congestion and pollution.
Vivacity Chief Operating Officer Peter Mildon said that the blueprint developed in the project has the potential to be replicated and scaled, to "build a lasting connectivity corridor for future technological trials".
Smart Junctions 5G expands on an existing Smart Junctions project, wherein Vivacity partnered with Immense to develop a similar tool in Greater Manchester. The pair were handed a combined £2.5m Innovate UK grant for those trials, which started in 2018.
Vivacity is also working on a Ford Smart Mobility‑led project to develop data‑driven road safety tools alongside Loughborough University and Oxfordshire County Council. The project has secured just over £1m in Innovate UK funding.


Joseph Purnell is a Staff Reporter for TelcoTitans, contributing telecoms news analysis since 2019 as part of the TelcoTitans and Market Mettle Editorial team.