5G set to be leverages to improve the connectivity in rural, underserved areas across the UK.
Rural nature sees telco participation lacking; regional operators pick up the slack.
Startups and SMEs in the picture.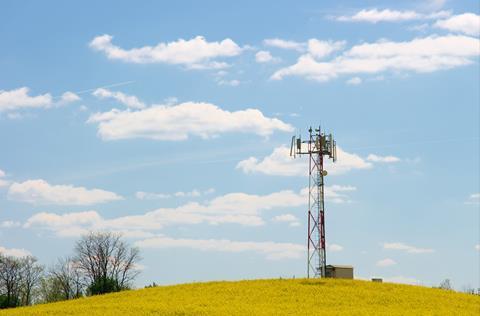 Funded by the Department for Digital, Culture, Media & Sport's (DCMS) £200m tranche for 5G innovation, the Rural Connected Communities call targets 5G use‑cases in rural, underserved regions across the UK. The regional nature of the projects favours smaller providers and local operators, though Telefónica UK (O2 UK) and Vodafone are present.
It continues on the foundation laid during the 2018 5G Testbeds and Trials programme, and was followed by calls for Industrial 5G projects and 5G innovations across a number of verticals in the 5G Create programme.
Rural Connected Communities

Project

Focus

Telco participation

Key participants

(lead in bold)

Funding *

Note: * Figure listed is that received from the DCMS, but projects may have received additional funding from partners, local government, and the private sector.

Sources: TelcoTitans; UK government.

5G Connected Forest

March 2020–March 2022

Environmental care and preservation through AR/VR and live data monitoring.

–

Birmingham City University

Center Parcs UK

Gooii

Harworth Group

ISPB

Netmore IOT Solutions

Nottingham Trent University

Nottinghamshire County Council

Parkwood Outdoors

Stagecoach East Midlands

£5m

5G New Thinking

March 2020–March 2022

Exploring 5G uses on shared and local spectrum, developing a toolkit for local enterprise and councils for rural rollout.

Expands on 5G RuralFirst project.

–

BBC R&D

CloudNet IT Solutions

Cisco

Faroese Telecom

Federated Wireless

Pure Leapfrog

S5GC

University of Strathclyde

£5m

5G RuralDorset

March 2020–March 2022

5G applications in agriculture, coastal rescue services, and tourism, while developing the Dorset Innovation Park research hub (Vodafonewatch, #185).

Vodafone

Bournemouth University

Catapult

Dorset Council

Excelerate Technology

Hugslock

Kimcell

Neutral Networks

New Generation Internet Services

Satellite Applications

Telint

University of Strathclyde

Wessex Internet

£4.3m

Connected Communities in the Rural Economy (CoCoRE)

March 2020–March 2022

Enabling innovation in agriculture and tourism to boost rural economies, by leveraging artificial intelligence (AI), cybersecurity, and IoT.

–

AppyWay

Bristol University

Cardiff City Deal

Cardiff University

Cisco

Innovation Point

Monmouthshire County Council

Utterberry

£5m

Mobile Access North Yorkshire (MANY)

March 2020–March 2022

Rural connectivity through a tailored app, technologies, and services.

Expands on the 5GRIT project (BTwatch, #295).

–

Aql

Cybermoor

Flo‑culture

Lancaster University

North Yorkshire County Council

Quickline Communications

Safenetics

University of York

Wireless Coverage

£4.4m

MONeH (Multi Operator Neutral Host)

March 2020–March 2022

Multi‑operator, neutral host cellular networks, underpinned by small cells.

–

Associated Networks

CH4LKE Mobile

Telet Research

£2.4m

West Mercia Rural 5G

March 2020–March 2022

Social and health care applications.

Three UK

Airband

Herefordshire and Worcestershire Sustainability & Transformation Partnership

Shropshire Council

University of Chester

University of Worcester

West Midlands Academic Health Science Network

Worcestershire County Council

£3.3m

Total: £30m
Last updated November 2020.


Joseph Purnell is a Staff Reporter for TelcoTitans, contributing telecoms news analysis since 2019 as part of the TelcoTitans and Market Mettle Editorial team.
UK 5G innovation: projects, testbeds and trials
1

2

Currently reading

UK 5G innovation: Rural Connected Communities

3

4

5

6

7