DCMS‑funded projects take £16m in grants for 5G use‑cases.
Automation, broadcasting, and XR among the technologies.
BT, O2, and Three participate.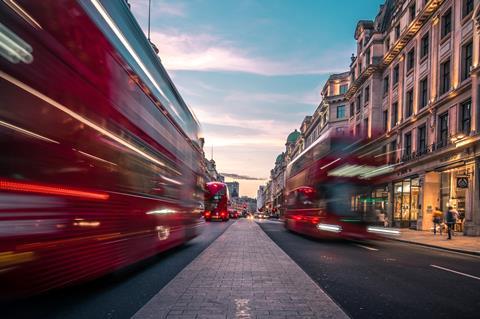 Funded by the Department for Digital, Culture, Media & Sport's (DCMS) £200m tranche for 5G innovation, the 5G Create call aims to leverage 5G‑enabled technology across a number of verticals.
It continues on the foundation laid during the 2018 5G Testbeds and Trials programme, and runs alongside calls for Rural Connected Community projects and 5G innovations for UK industry in the Industrial 5G programme.
5G Create
Project
Focus
Telco participation
Key participants (lead in bold)
Funding *

Note: * Figure listed is that received from the DCMS, but projects may have received additional funding from partners, local government, and the private sector.

Sources: TelcoTitans; UK government.

5G CAL (Connected and Autonomous Logistics)

August 2020–March 2022

Delivery of 5G‑connected autonomous 40,000‑tonne trucks to aid logistics at Nissan's Sunderland plant.

Three UK

Nissan

North East Automotive Alliance

Sunderland City Council

£2.4m

5G Factory of the Future (5G FoF)

August 2020–March 2022

Deploying 5G technologies to enable robotic assembly, reconfigurable product assembly lines, and distributed AR/VR.

Expands on the 5GEM project.

–

BAE Systems

Digital Catapult

IBM

University of Sheffield AMRC

£4.8m

5G Festival (5GF)

August 2020–March 2022

Live music streamed to homes using 5G facilities.

O2 UK

Digital Catapult

Matvision

Wired Sussex

£2.2m

5G Edge‑XR

August 2020–March 2022

AR/VR experiences to complement BT Sport's services using EE's network and prototypes designed at Adastral Park (BTwatch, #316).

BT

BT

Condense Reality

DanceEast

The GRID Factory

Salsa Sound

University of Bristol

£1.5m

Liverpool 5G Create

August 2020–March 2022

Private 5G networks for remote health and social care.

Expands on the Liverpool 5G Testbed project.

–

Blu Wireless

Broadway Partners

Telet

University of Liverpool

£4.3m

Smart Junctions 5G

August 2020–March 2022

AI traffic control systems to reduce congestion and pollution using small cells.

–

Transport for Greater Manchester

Vivacity

Weaver Labs

£1.2m

Total: £16.4m
Last updated November 2020.


Joseph Purnell is a Staff Reporter for TelcoTitans, contributing telecoms news analysis since 2019 as part of the TelcoTitans and Market Mettle Editorial team.
UK 5G innovation: projects, testbeds and trials
1

2

3

4

Currently reading

UK 5G innovation: 5G Create

5

6

7