Emerging tower and private network ambitions look to set up the Spanish group as a rival and/or partner of operators and their infrastructure arms.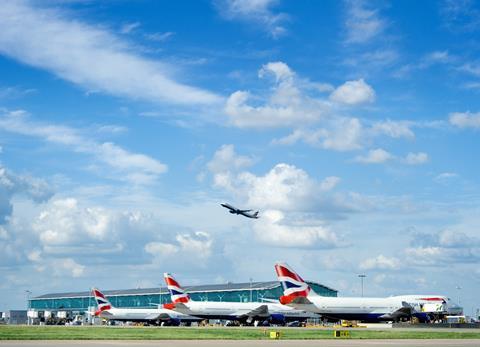 Spanish construction and infrastructure giant Ferrovial is eyeing a "disruptive" play in the UK's mobile networks space, joining a growing band of external rivals circling around operators' own 5G go‑to-market plans.
The Madrid-based business — which is Heathrow Airport's largest shareholder and operator, as well as working on numerous high-profile UK construction projects, including Crossrail and High Speed Two — sees 5G as an opportunity to "get involved" in wireless infrastructure "as a business in its own right", said Adrian Talbot, Head of Centre of Excellence for Mobility at Ferrovial.
" Physical infrastructure — that's our bread and butter and our history, but increasingly we are looking at the digital infrastructure layer… and obviously within that 5G and applications of 5G sit. "

— Talbot.
Financially-pressured MNOs' have left window open for challengers
Speaking during a 5G and Manufacturing workshop, run by the Scotland 5G Centre, Talbot said the group sees 5G as a way to support digital transformation within its existing areas of business, and as a "key enabler" of new services, such as connected autonomous vehicles, once more advanced versions of the 5G standard are brought out.
It is also looking at a commercial, infrastructure-based play based in and around its major assets, including airports, highways, and construction sites.
" The perhaps more strategic and disruptive area that we are looking at from a group perspective is how we can get involved in the private deployment or the deployment of 5G and related network infrastructure. "

" We all know that a lot of the existing MNOs are struggling under heavy debt burdens. They are already paying for spectrum. "

" 5G brings with it a lot of interesting opportunities, [such as] neutral host and multi-tenant solutions, and I think the opportunities that this richer density of network is going to require also opens up new opportunities for new players, such as Ferrovial, to get more involved in the infrastructure element as a business in its own right. "

— Talbot.
Partnerships a possibility
Talbot — who is running Ferrovial's 5G programme — intimated that unlocking this "new, strategic infrastructure revenue source" could see the Spanish business position itself as a private network owner and operator for transport routes and airports, and as a TowerCo with coverage across not just key sites but also a "wider area".
His presentation indicated that the group could address 5G infrastructure opportunities "alone or in partnership", and that it was open to "co‑ownership" of masts.
The group has UK 5G network projects in the pipeline already. Within a consortium of partners, it is bidding for UK Department for Digital, Culture, Media & Sport funding, under the 5G Create programme, for a private, 5G standalone-based network and services trial at an airport (Ferrovial runs Aberdeen, Glasgow, and Southampton Airports, alongside Heathrow).
It is also planning a 5G deployment at London's coming Silvertown Tunnel, whose delivery consortium includes the group's Ferrovial Construction business. It hopes Silvertown Tunnel will be "the first fully 5G‑enabled construction site, kicking off in the next couple of months, working with a variety of partners", said Talbot.