Dutch JV installs K2View's Fabric data management solution for converged and consolidated customer repository, replacing problem legacy systems.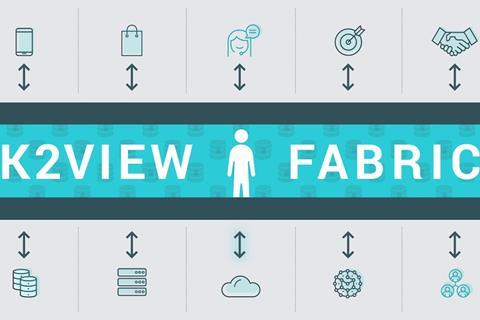 Data operations and management solution provider K2View trumpeted a deal with VodafoneZiggo (VfZ) to power its Combined Customer Repository (CCR) system.
The contract will see K2View deliver "comprehensive" customer and product data for VfZ customers via its Fabric solution. This produces a Digital Entity with the data it collects — "a person, place, or thing recreated digitally" — which effectively means a consolidated, secure data package is created for customers' information.
K2View Fabric is a central system‑ and data source‑agnostic platform providing access to an organisation's data in real‑time. Analytics and insights are delivered on top of that data access.
Reinhard Kreft, Director of IT at VfZ, said the partnership will enable the operator to "move with more agility" and "open up new opportunities", particularly in customer experience and customer relationship management (CRM).
Vodafone Program Manager Marc Schmeetz added that it was an important piece in the post‑merger puzzle as legacy Vodafone Netherlands and Ziggo customers are converged. "Before K2View, our legacy CCR led to the ongoing success of the merger; however, there were also some limitations", he maintained, such as not being flexible or agile enough to support future business demands. The deployment was said to have reduced 24+‑hour updates to "minutes or even seconds".
Customer 360° view
Kreft asserted that the K2View deployment will "support our vision" to establish a "true and comprehensive 'Customer 360' view". The effort to develop a 360° consumer view has been ongoing for years within Vodafone Group, with legacy data and CRM systems being described in the past as key slowing points (Vodafonewatch Quarterly Report — Third Edition). Vodafone Business Global Head of Big Data & Artificial Intelligence David Gonzalez said in mid‑2019 that, in order to become truly data‑driven, the Group must implement wholescale changes to its data management systems. The K2View appears to be VfZ's step towards that ambition, taking on — as Gonzalez put it — the "responsibility to build the 360° single customer view".