Sale gives Dutch joint venture a platform to move beyond limited, DSS‑based 5G.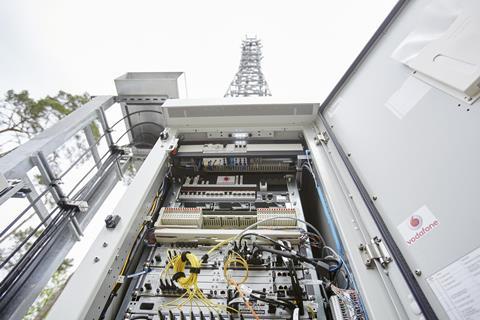 VodafoneZiggo (VfZ) flagged its admission to the multiband auction of 5G‑enabling spectrum in the Netherlands, which is now scheduled to start on 29 June 2020.
The operator will be able to bid for licences in the 700MHz, 1400MHz, and 2100MHz frequency bands, expected to be issued in summer 2020, competing with KPN and T‑Mobile Netherlands. The 3.5GHz band, currently used by the country's defence satellite system, will not be available for auction until 2022.
Regulator Agentschap Telecom said measures had been taken to ensure participants will have access to a maximum of 40% of the total frequencies available. A minimum reserve price of €900m has been set, and the licences are due to run until 2040.
The Dutch government has also taken some pains to ensure that security measures are in place before 5G networks are fully unleashed onto the market. In response to the US‑led controversy over the use of 5G equipment from China‑based vendors such as Huawei Technologies, the state has aligned itself with European Union guidelines advocating that critical parts of telecoms networks should only come from trusted suppliers.
Getting a 5G head‑start with DSS
VfZ has already teamed up with Ericsson on its 5G rollout, becoming the first operator in the Netherlands to launch commercial 5G services using existing 4G antennae and frequencies in the 1800MHz band (Vodafonewatch, #186). This was made possible through the deployment of the Swedish vendor's dynamic spectrum sharing (DSS) technology, enabling VfZ to get a head‑start over rivals.
In April 2020, VfZ said its 5G network covered more than half of the Netherlands, specifically the Randstad metropolitan region, large parts of the southern and central country, and large cities in other areas. The operator is aiming for nationwide coverage by the end of July 2020.
With 5G frequency rights auctions becoming bogged down in Europe, it has been noticeable that Vodafone and other operators have increasingly been extolling the benefits of DSS. In January 2020, Vodafone collaborated with Ericsson, Huawei Technologies, and Qualcomm on the demonstration of 5G DSS using a combination of the 700MHz and 800MHz bands on a 5G non‑standalone device. The 800MHz range was used as the 'anchor band', while the 700MHz range was shared dynamically between 4G and 5G. Vodafone Germany has said it intends to use the technology to boost 5G coverage using 700MHz spectrum. Some OpCos are having to wait longer than planned for 5G‑friendly spectrum, after the COVID‑19 pandemic — and traditional inter-operator squabbling — forced a number of regulators to postpone 5G auctions until further notice (Vodafonewatch, #185 and passim).