The latest Vodafone Group news from around the world from Vodafonewatch #186.
Group changes see Partner Market expansion; a sustainability pledge; and blockchain endeavours.
In Europe: VfUK flagged partnerships in cyber security; VfD continues 5G work; VfIT gets Microsoft deal.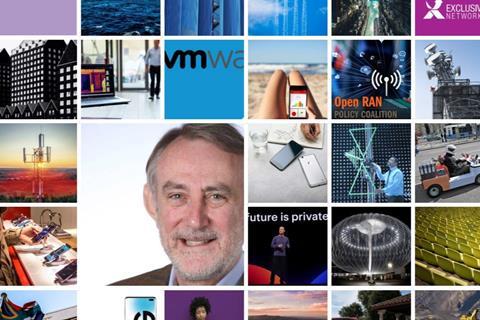 Group
Partnerships
Vodafone expanded its Partner Markets relationship with Fijian ally Amalgamated Telecom Holdings (ATH) to Kiribati in the central Pacific Ocean. Amalgamated Telecom Holdings Kiribati, ATH's local business, adopted the Vodafone brand in mid-March 2020. The move had been anticipated, and other ATH businesses in American Samoa, Samoa, and Tonga are also expected to rebrand to the "Vodafone" marque in 2020, under a sub‑licensing arrangement. ATH‑controlled Telecom Cook Islands adopted the Vodafone brand in January 2020 (Vodafonewatch, #183). Vodafone formed a Partner Markets arrangement with ATH as part of the sale of its 49% stake in Vodafone Fiji during 2014 (Vodafonewatch, #125). Elsewhere in the region, Vodafone has Partner Markets arrangements in place with Vodafone New Zealand (following 2019's sell‑off) and Vodafone French Polynesia, owned by Pacific Mobile Telecom.
Vodafone was among 15 operators to support a new Qualcomm testing programme, intended to foster an environment for the development of extended reality (XR) applications and help drive 5G adoption. Qualcomm subsidiary Qualcomm Technologies said that the group of operators (nine from Asia, five from Europe, one from the Americas), as well as XR kit makers and smart device manufacturers, will support the launch of a new wave of commercial XR viewers for both business and consumers by mid‑2021. It forms the basis of the Qualcomm XR Optimized Certification Program, which will test performance and compatibility between viewers and 5G smartphones. This is expected to remove the need for one‑to‑one optimisation, on the assumption that a device that has achieved certification will work with any similarly ratified viewer. Vodafone said it was developing its own range of applications that could benefit from the certification programme, and underlined the importance of 5G to developing the XR market.
Products and services
Vodafone indicated it has added another four million users to Secure Net, the add‑on smartphone protection service it launched back in 2014. Collateral seen by Vodafonewatch said the product — supported by telecoms software player Allot — was now used by "more than 20 million customers across ten markets". This is up from the 16 million users Vodafone cited when it last updated on the service's traction, in early‑2018 (Vodafonewatch, #165). As well as supporting Vodafone's loyalty-focused One More Service strategy, it remains clear that Secure Net is driving a significant incremental revenue stream for Vodafone, ostensibly in the range of hundreds of millions of euros. Typically, users are charged a small monthly fee to access the offering, following a promotional trial period (e.g. £1 in the UK, and €0.99 in Ireland). Allot claimed in late‑2019 that penetration of Secure Net had reached 60% at some OpCos and was continuing to grow (Vodafonewatch, #181). Based on deep packet inspection, the service is limited to protecting mobile network traffic. Vodafone UK faced criticism over how users were signed up to the offering en masse back in 2017.
Vodafone Carrier Services (VCS) looked to have fully readied go-to-market for its Vodafone Identity Hub (VIH) offering — a long-gestated, network analytics-enabled fraud prevention product. A new page on the division's website highlights availability of the solution for enterprises that are seeking "reduced risk of identity theft or impersonation fraud". Further, Fraser King, Head of Business Development & Commercial Strategy for VIH, wrote that the Hub is now being used by "some of the UK's largest banks and e‑commerce providers". The Hub, first flagged in 2019 (Vodafonewatch, #179 and #180), is described as a portfolio of REST-based APIs for "seamless", "high volume" user authentication. It appears to at least partially build on the GSM Association's Mobile Connect identity verification initiative. While details are limited, the system is said to draw on "real-time network data to verify end user attributes" and catch "indicators of account takeover or compromise". These indicators appear to include "when a contact number on a new credit card application doesn't match the number on file, or checking when a SIM was last swapped to make sure a one-time password is sent to the right person".
Vodafone flagged a deal to distribute China-based device maker OPPO's product portfolio, initially in certain European markets. In the "first phase" of the deal, Vodafone will introduce OPPO handsets, ranging from entry‑level to top‑tier, 5G‑enabled devices, in Germany, the Netherlands, Portugal, Romania, Spain, Turkey, and the UK, before extending to the rest of its footprint. OPPO is the fifth‑largest international smartphone vendor in the quarter to 31 March 2020, with a 7% share, according to data from Omida (and annual handset shipments of more than 100 million), and entered the European market in mid‑2018. The handset manufacturer was one of the first to launch commercially available 5G phones in Europe during 2019, and is now said to rank fifth in the region with a 2% share.
Sustainability
Vodafone was among 155 businesses that signed a United Nations (UN)‑backed statement urging governments to align COVID‑19 economic aid with climate science and its Science Based Targets initiative (SBTi). The statement called on policy‑makers to "match our ambitions in their recovery efforts aligned with reaching net‑zero emissions well before 2050". It was signed by leaders across a number of industries, with telecoms represented by the GSM Association, Magyar Telekom, Orange, Safaricom, Telefónica, and Vodafone. Primarily, the statement lays out the necessity of economic aid in the wake of coronavirus, and calls for this to align with wider action on the environmental crisis. The UN‑backed SBTi, with the Business Ambition for 1.5°C campaign at its centre, links corporate goals more closely with scientific climate estimates, highlighting the need for immediate action to restrict irreversible environmental damage. Telcos have historically committed to SBTi campaigns and other similar net‑zero climate goals. BT, Deutsche Telekom, Orange, Telefónica, and Vodafone attached themselves to the 1.5°C ambition ahead of the September 2019 Climate Action Summit (Vodafonewatch, #178). Vodafone has two primary sustainability goals, both for 2025 — namely, to move to 100% renewable energy sources and reduce greenhouse gas emissions by 50%.
Technology
A member of the GSMA Association's (GSMA) Vodafone-backed Blockchain Working Group highlighted the challenges operators face when applying distributed ledger technology in wholesale roaming settlement (Vodafonewatch, #181). "A blockchain MVP [minimal viable product] is only 20% dealing with blockchain technology", said Andreas Sommerwerk, Service Design Lead in the Blockchain Group at Telekom Innovation Laboratories, Deutsche Telekom's (DT) research and development unit. The rest of the time needs to be spent on governance, data protection, and other legal issues, he added. Sommerwerk emphasised more work is needed before a 'full' wholesale roaming product is ready, enabling smart-contracts, tracking of volumes, and settling of payments. Of these components, Sommerwerk described volume tracking as the "hardest" because of the amount and disparity of data. Members of the GSMA blockchain affiliation include Vodafone Roaming Services, DT, Hutchison Telecom, KT, Orange, T‑Mobile US, Turkcell, and Verizon Communications.
Europe
Germany
German mobile upstart 1&1 Drillisch denied suggestions that it could drop its standalone network ambitions, despite being frustrated in attempts to secure a national roaming deal with a competitor. Markus Huhn, Chief Financial Officer of the United Internet‑controlled operator, said it remained stuck in negotiations with larger rivals Telefónica Deutschland (O2), Telekom Deutschland, and Vodafone Germany (VfD), nearly a year after spending just over €1bn on frequencies to fuel its network rollout plans (Vodafonewatch, #177). He told analysts that "we still have the target to build up [our] own 5G network". Ditching the plan and settling for its current status as a pure-virtual player, was "not an option that we are thinking about", Kuhn added. The impasse is somewhat inevitable, considering the incumbent operators have no concrete obligation to provide 5G capacity to Drillisch. It also puts the prospective new entrant in an awkward spot. Currently, Germany's Bundesnetzagentur (Federal Networks Agency/BNetzA) is only said to be "moderating" the discussions. If Drillisch calls time on the talks and asks the BNetzA to intervene, the process could drag out even further.
Vodafone Germany (VfD) signed a deal to add culture TV channel ARTE to Vodafone GigaTV, its flagship TV platform. The deal ends a long‑running dispute with public German TV networks ARD and ZDF, which own ARTE and had insisted the channel should not be subject to carrier fees for being broadcast on cable TV (Vodafonewatch, #135). Kabel Deutschland and Unitymedia, now both subsumed by VfD, have had "different opinions" on the subject of remuneration since 2013, according to an April 2020 VfD statement. It did not disclose whether any fees were involved in the new partnership.
Vodafone Germany (VfD) refrained from directly commenting on new developments in a long‑running dispute between incumbent rival Telekom Deutschland and other providers over access to shared copper cables in older buildings. Germany's Bundesnetzagentur (Federal Network Agency/BNetzA) published a second partial decision on the dispute, which was again criticised by Telekom rivals as giving priority to the incumbent's controversial vectoring technology over fibre‑to‑the‑building lines, thus giving it a competitive advantage. The country's Bundesverband Breitbandkommunikation (Federal Broadband Communications Association/BREKO) has claimed the BNetzA is effectively handing Telekom a "quasi‑monopoly" over cabling that connects access points in cellars to apartments in older buildings. VfD is one of 28 entities named in an administrative proceeding, challenging the regulator's approach, with others including Telefónica Deutschland.
Real estate investor COLCAP purchased the 'Berlin Vodafone Campus' from former owner Signature Capital. The 13,000m² building was sold by Vodafone Germany (VfD) in 2015 with a ten‑year lease‑back deal and the option to extend for a further five years. COLCAP Managing Director Uwe Hellendahl talked up having a "relevant digital heavyweight as a long‑term tenant", pointing towards VfD's decision to extend its tenancy beyond 2025.
Ireland
Continual, an Israel-based network analytics specialist, said Vodafone Ireland (VfIr) is expanding the use of its services. The supplier — which has been collaborating with Vodafone and VfIr since at least late‑2018 (Vodafonewatch, #170) — said its Mobility Experience Analytics solution has now been deployed across VfIr's entire network, and is monitoring and optimising connectivity for cars, Internet of Things devices, and mobile handsets. Didier Clavero, Chief Technology Officer of VfIr, said Continual technology is being used to "plan the efficient usage of spectrum".
Vodafone Ireland (VfIr) flagged that it is providing Internet of Things connectivity for a COVID‑19-related project called the Remote Early Warning System (CREW), in partnership with UCC ASSERT Centre, a 5G‑connected telemedicine training centre, and enterprise software development specialist 8West. The CREW system remotely identifies healthcare workers with a high temperature, and is currently being trialled by frontline staff at Cork University Hospital and a care home in Cork.
Italy
Microsoft Italy flagged a three‑year partnership with Vodafone Italy (VfIt) on services for enterprise and public administration customers. The collaboration will see the partners offer a selection of Microsoft's efficiency and cloud‑working products — including 365, Surface, and Teams — alongside VfIt's communications services. Cloud access is being made available through both VfIt's private cloud platform and the Azure public equivalent. Inevitably, VfIt Chief Executive Aldo Bisio noted the COVID‑19-induced rise seen in cloud working, and highlighted that the partnership expanded an existing relationship with Microsoft. It also adds to a string of recent Vodafone tie‑ups with cloud providers, notably with Amazon Web Services and Google, as part of its multi‑cloud strategy (Vodafonewatch, #181 and #182).
Vodafone was again flagged as a user of temporary wireless broadband solutions from US‑based Cambium Networks. The vendor — the former Wireless Broadband Solutions Group of Motorola Solutions — said it was selected by Vodafone Italy to provide Wi‑Fi coverage at Palazzo Reale in Naples for a February 2020 meeting between Italian Prime Minister Giuseppe Conte and France's President Emmanuel Macron. Cambium previously provided backhaul support to Vodafone Hungary in 2013, when the OpCo's network was overwhelmed by flooding. Further overlaps between Vodafone and Cambium can be found within Facebook Connectivity projects, such as the Telecom Infra Project. Cambium was one of the first certified partners of the Facebook ecosystem programme Express Wi‑Fi Technology Partner, along with Arista and Ruckus Networks. Other technology partners in the programme now include: Cisco Systems, Edgecore, IgniteNet, Inventum, and Tanaza. Both Vodacom Tanzania and Vodafone Ghana are said to have deployed Express Wi‑Fi solutions, in collaboration with Facebook, as part of efforts to get more people online.
Netherlands
VodafoneZiggo (VfZ) was said to have ended talks with potential wholesale customers for its cable network. Tweakers reported that VfZ had told those involved that there was no longer an obligation to offer access to third-parties. This followed a ruling by the Dutch Trade and Industry Appeals Tribunal in March 2020 that overturned the Wholesale Fixed Access regulation, following an appeal by VfZ and rival KPN. The court found that the Netherlands Authority for Consumer & Markets (ACM) had not succeeded in proving joint dominance by the two operators, making the regulation unjustified. VfZ, which was first instructed by the ACM to open up its networks to rivals in October 2018 (Vodafonewatch, #168–#170), welcomed the court's decision, saying that the ACM had put a "well‑functioning market at risk without any justification". The regulator said it was disappointed with the ruling and would study its implications.
Spain
Vodafone Spain (VfS) reportedly activated its 5G network in six additional cities in the country, and said it will maintain its deployment plans despite the COVID‑19 outbreak. Antonio Coimbra, Chief Executive (CEO) of VfS, was said to have told reporters in an online meeting that the OpCo's 5G network is now available in 21 cities, after it was deployed in Alicante, Badajoz, Benidorm, Murcia, Palma de Mallorca, and Valladolid. The CEO added that the Spanish government's decision in March 2020 to delay the country's 700MHz spectrum auction would not "lower investment or slow down the planned deployment of 5G", and it would continue to use mid-band airwaves in the interim. In a claimed country-first, VfS launched its 5G network in 15 cites across Spain during June 2019, using radio access network equipment from Ericsson and Huawei Technologies (Vodafonewatch, #177).
UK
The UK's mobile network operators (MNO), including Vodafone UK (VfUK), began working with the Mobile Ecosystem Forum (MEF), the National Cyber Security Centre, and the financial services industry to address fraudulent SMS messages seeking to exploit the COVID‑19 crisis. The collaboration is targeting bogus text messages designed to appear from a trusted sender and seeking to trick consumers into sending money or sharing their account details. It focuses on the existing MEF‑developed SMS SenderID Protection Registry that limits the ability of fraudsters to send such messages by enabling institutions to register message headers to identify their organisation in communications. Operators can then block messages using these IDs, or other similar but unofficial variants, if it appears they are being sent by unconnected third parties. An ongoing trial, involving 14 banks as well as numerous government agencies and messaging platforms, is being supported by VfUK and rival MNOs under the umbrella of trade association Mobile UK. The pilot is said to have resulted in a significant drop in fraudulent messages.
Vodafone UK gained a place on the Scottish National Framework for mobile services. Scottish Procurement confirmed it had established a single supplier framework agreement with the OpCo for the provision of services to public sector organisations, including mobile data, messaging, and voice, as well as device management and Internet of Things. Fixed‑line telephony services and wide area network connectivity are excluded. The contract runs to mid‑March 2022, with the option for a further twelve‑month extension.
Vodafone UK (VfUK) partnered with US‑based cybersecurity solutions provider Lookout to launch Lookout Mobile Security. The service detects cybersecurity threats on mobile devices and is available to all existing and new VfUK enterprise customers, free for the first three months. The service was pitched as a way to help enable secure remote-working. Lookout has long been partnered with Deutsche Telekom, which deployed the same application in several European markets after signing a deal in 2012 (Deutsche Telekomwatch, #10). VfUK main rival EE was among the first UK operators to pre‑install the app on smartphones in a deal announced in 2014 (Deutsche Telekomwatch, #33). Lookout also boasts partnerships with AT&T, KDDI, Orange, Telenor Group, and Telstra.
Vodafone UK (VfUK) helped provide the country's House of Commons with the connectivity required to host virtual sessions, keeping the House open despite social distancing limitations. VfUK provided underlying infrastructure for the project, which has been in the spotlight because of apparent struggles by the House to settle on a video conferencing platform that allows fair representation without compromising on security. Zoom was the first choice, but its spike in usage has exacerbated criticism about an apparent lack of security and encryption. The House of Lords opted for Microsoft Teams, claiming that Zoom's 120‑participant limit was prohibitive, but this decision has also drawn concern that sessions will be held ostensibly in private for an initial two‑week period. UK alternative StarLeaf, which has a C‑suite stacked with ex‑Cisco Systems' executives, is reportedly being tested for its security credentials.
Rest of world
Egypt
Vodafone Egypt (VfEg) partnered with digital payment enabler TPAY Mobile to launch Direct Carrier Billing (DCB). The partnership enables all VfEg subscribers to charge purchases on Google's Play Store straight to their mobile bill, or to deduct the balance from existing airtime balance. TPAY joins a host of other DCB enablers working with Vodafone OpCos, such as: DOCOMO Digital (Safaricom and Vodacom Tanzania); PM Connect (Vodafone UK and Vodacom Group); and SLA Digital (Vodafone Ireland — Vodafonewatch, #163, #168, #171, #182, and passim).
Vodacom Group
Vodacom South Africa stepped up investments to ensure its network is able to deal with the vagaries of Eskom, a struggling state‑owned power utility. The operator said in April 2020 that it planned to spend ZAR 500m (£23.3m/€26.1m) over two months to add network capacity and increase network resilience during the COVID‑19 lockdown period, and to "help cope with any possible load shedding" (a tactic used to protect the electricity grid through scheduled outages). Subsequently, in May 2020, Vodacom Group Chief Executive Shameel Joosub told TechCentral that the operator would spend ZAR 1bn in the current financial year (to 31 March 2021) to ensure the network is able to cope with rolling blackouts. Measures include the deployment of technology from Vodacom unit IoT.nxt to reduce power consumption at sites (Vodafonewatch, #174). The solution has reportedly been installed at 7,000 sites to date, with 7,000 more planned by March 2021. Vodacom also invests in backup power solutions such as diesel generators and batteries. The blackouts were said to have broadly ceased during lockdown, but are expected to return as confinement measures are eased.
Vodacom Group denied allegations that it "gifted lucrative partnership deals" to Free State and Northern Cape companies, worth some ZAR 600m (£26.29m), in return for government and state contracts. An internal investigation, flagged by South African outlet Daily Maverick's investigative unit Scorpio, raised questions over several deals signed with businesses with links to former Premier Ace Magashule. It explicitly named two contracts with Marangrang IT and Supana Technologies. The 2017 deal with the latter was said to have been reported to the country's Deputy Chief Justice Raymond Zondo, who commissioned an inquiry behind closed doors, the results of which remain unseen. A Vodacom response, issued the day after the allegations were made, dismissed the story as a conspiracy: "Vodacom rejects the allegations as false and baseless. We were both disappointed and surprised that despite Vodacom providing the journalist with facts — such as the timing of certain meetings — these have been incorrectly represented". The statement went on to confirm that the Group has been fully compliant in Zondo's Commission investigations, which are still ongoing.
Vodacom Group — Kenya
Vodacom and Safaricom looked to remain some way off fulfilment of their long-planned entrance into Ethiopia, with the government still considering the legalities of how it will open up two new mobile licences. Michael Joseph, the outgoing Chief Executive of Safaricom, reiterated the operator's interest in the market but said a government decision on the plan was not expected until "perhaps later in this year". The Ethiopian Communications Authority closed a consultation on the terms of the licences in mid‑May 2020, but has not released a firm timeline for awarding them. Thus far, the indications have been that Safaricom and Vodacom plan to bid for one of the concessions alongside two as-yet-unspecified partners (Vodafonewatch, #181 and passim). The operators also plan to expand their M‑PESA offering to the country, but there are lingering questions over whether this will be viable, under local laws — and even if it is, whether they will enact the plan through the same consortium or as a standalone project, possibly with a local partner. As noted previously, a successful bid to operate in Ethiopia would be Vodafone's first new-market move since its expansions into Ghana and Qatar across 2007–2008 (Vodafonewatch, 2007.12 and 2008.07). Vodacom's leadership has been referencing Ethiopia as an expansion target for the best part of a decade (Vodafonewatch, #87 and passim).
Safaricom reportedly confirmed it was in the "final stages" of testing a new savings service, branded Mali, for flagship m‑money platform M‑PESA. Michael Joseph, then the outgoing Acting Chief Executive at the operator, reportedly told an online investor briefing in early‑May 2020 that the service is now awaiting regulatory approval after a testing programme, begun in December 2019 (Vodafonewatch, #182). Safaricom is expected to partner with a fund manager that is already licensed by the country's Capital Markets Authority, to aid approval the new product. Mali ("Wealth" in Kiswahili) is said to offer savings of up to KES 70,000 (£531/€593) per user with an annual interest rate of 10%, nearly double that paid by commercial banks in Kenya. The operator already offers a savings product named M‑Shwari, in partnership with Commercial Bank of Africa, offering users annual interest rates of between 3% and 5%. While funds in M‑Shwari accounts are locked in for between one and twelve months, Mali offers instant access. Safaricom has previously stressed its ongoing eagerness to attach more offerings to M‑PESA, including insurance and wealth management products, and launched an overdraft feature in January 2019 (Vodafonewatch, #172).
Safaricom partnered with Visa to give customers the option to pay for purchases via the latter's international network, using m‑money service M‑PESA. Under the deal, which requires regulatory approval, M‑PESA's users and merchants will be linked to Visa's 61 million merchants and 3.4 billion Visa cards in more than 200 territories. The app‑based version of M‑PESA will serve as a virtual card. The deal is Safaricom's latest attempt to gain traction with cross‑border mobile transactions and extend the reach of M‑PESA, as seen with previous partnerships with Ant Financial Services, HomeSend, MoneyGram, PayPal, TransferTo, and Western Union (Vodafonewatch, #174, #142, and passim).
Vodacom Group — Tanzania
Vodacom Tanzania (VdT) partnered with digital signature specialist DocuSign to support enterprise customers operate remotely during COVID‑19 containment. Arjun Dhillon, Director of VdT's Enterprise Business Unit, said the rollout will "improve efficiency in terms of time saved but also protect our customers and staff". The deal extends DocuSign's long‑standing relationship with Vodafone, which includes a 2016 deal to support Vodafone UK and Vodafone Business' legal teams.