Green mobility ambition sparks change in Vodafone Business' fleet management platform.
Pro+ version now includes EV/PHEV data tracking.
Base models apparently remain traditional.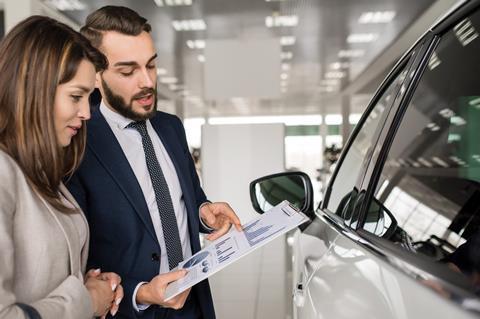 Vodafone Business trumpeted the launch of Fleet Pro +, an upgraded fleet management solution with features specific to electric and plug-in hybrid vehicles (EV/PHEV).
The unveiling builds on the existing Vodafone Business Fleet Analytics solution, which emerged as a result of the strategic collaboration between vehicle telematics specialist Geotab and Vodafone Automotive in October 2019. At the time it was pitched as a connectivity and service delivery hub combined with Geotab's "advanced, open fleet telematics platform" (Vodafonewatch, #180).
With the upgrades added in Fleet Pro+, Vodafone Business promises features tuned to EVs and PHEVs, such as charging history, real-time battery charge data, and comparisons on fuel and EV energy usage.
Vodafone Business Fleet Analytics is a modular solution now sold in three package options: Base, Pro and Pro+. Though the addition of EV/PHEV functionality have been confirmed for the Pro + version, it does not appear to have been passed down to the Base or Pro iterations.
Fleet audit pitched as providing a green blueprint
Vodafone Business also launched an Electric Vehicle Suitability Assessment (EVSA): a programme to determine which vehicles in a fleet would be best replaced by EVs; whether EV/PHEVs would meet driver requirements; and a full cost and environmental impact analysis. With EVSA, Vodafone aims to transition fleets to EV/PHEV slowly, but surely.
Alessandro Caruso, Vodafone Automotive Country Manager for France, described the process as "greening the fleet" — making data-based decision to switch to electric. Caruso added that there is an understanding of the need for "long term" support to encourage and enable this 'greening': "it is a delicate transition", he said.
Electric dreams
The move forms part of Vodafone Group's ambition to connect 150 million vehicles to its Internet of Things network by 2035, while halving its environmental impact by 2025. By 2030, the Group also aims to help its customers cut 350 million tonnes of carbon emissions. The goals have meant significant investment totalling over €1bn (£904m) via its Green Bond programme (Vodafonewatch, #188). Vodafone Business highlighted Fleet Pro+'s potential contribution to the greener mobility effort by enabling businesses to effectively manage EV fleets.
Vodafone Automotive was formed in 2014 following the Group's buyout of Italian connected-car player Cobra Automotive (Vodafonewatch, #124). Earlier this year, Vodafonewatch reported that questions were mounting regarding Vodafone Automotive's viability as its value dwindles in a tough trading market (Vodafonewatch, #185).

Joseph Purnell is a Staff Reporter for TelcoTitans, contributing telecoms news analysis since 2019 as part of the TelcoTitans Editorial team.