Anwar Soussa takes job as first MD of as-yet-unnamed OpCo.
Industry veteran brings M-PESA experience.
EOC plans and ownership remain vague.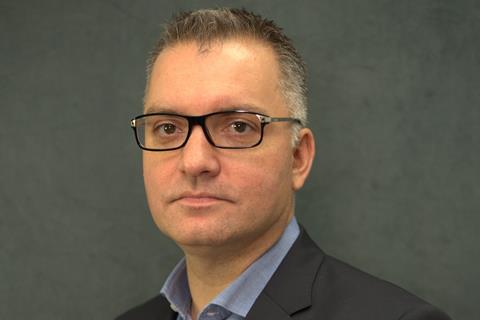 The Global Partnership for Ethiopia (GPE), the license-winning, Safaricom-led consortium entering the Ethiopian market, appointed Anwar Soussa as Managing Director of the new mobile operator.
Soussa, who took the reins retroactively from 1 July 2021, will report to the OpCo's Board — which has yet to be inaugurated — and Safaricom Chief Executive Peter Ndegwa.
Still not formally named, the entity is currently referred to as "the Ethiopian Operating Company" (EOC) by Safaricom's fellow consortium member (and strategic shareholder), Vodacom Group.
Another early piece in a large puzzle
The EOC is expected to begin operations in 2022, with Vodacom CEO Shameel Joosub indicating that the leadership team will be filled out ahead of this.
Once the EOC is established, Soussa will be responsible for enabling "transformational economic and social impact" in the country, Vodacom said.
" Our immediate priority in Anwar's appointment is to ensure that the Vodacom Group has the strongest team in place to lead our efforts to connect the next 100 million Africans by 2025. "

Joosub.
GPE won the 15-year telecoms licence auctioned by the Ethiopian government in May 2021 (Vodafonewatch, #196), which will break the monopoly of state-controlled Ethio Telecom. Safaricom leads the group (with a stake reported variously at 51% and 56%), with Vodacom- and Vodafone-backing. Vodafone has not confirmed whether it holds a direct interest in GPE, and appears to be offering only arms-length support, while Vodacom has indicated a small stake of around 5%. Two outside partners are also involved: private equity player CDC Group, and Japanese conglomerate Sumitomo. Little has been revealed about GPE in the two months since it won the tender, and even less is known about how the EOC license will be utilised.
Telco-hopping Soussa brings wide experience
Soussa is both well-travelled in telco, including many years of telco leadership experience in Africa, and a known quantity to GPE.
His selection could be critical to the EOC, considering the challenges ahead to build a greenfield operation, take on a monopolist, and traverse a challenging geopolitical environment, as well as navigate a complex ownership group.
The Greek national commenced his career at Orascom Telecom in Egypt, moving in 2009 to its Central African Republic operation as Chief Commercial Officer, and then on to its Zimbabwean outpost. Orascom Telecom assets have since been sold and divvied up, including to Orange and VEON.
In 2012, he crossed the Indian Ocean to take a posting at Digicel Papua New Guinea, before returning west to MTN Cyprus as Chief Operating Officer. He then moved to Bharti Airtel (which competes in multiple markets with Safaricom and Vodacom) where he held two CEO roles, first in Chad and then in Uganda. In 2017, he joined Vodacom in the Democratic Republic of Congo (DRC) as Managing Director.
Soussa's record was trumpeted by Joosub, who expressed "confidence" in the appointment. The statement added that Soussa has "cemented" Vodacom DRC as the largest of the Group's operations outside of South Africa, referring specifically to operational performance and the OpCo's service revenue (which in 2020 surpassed $500m (£361m/€421m) for the first time).
Soussa has degrees in business administration from the American College of Greece and Concordia (master's) in Canada, both from the 1990s. While at Airtel and Vodacom, he significantly raised his public profile as industry statesman, typically demonstrating alignment with social and government priorities, including: enabling connectivity, digitalisation, and financial services; supporting development in areas such as education and health; and sponsoring cultural and sporting activities (Ethiopian soccer might want to give him a call, for example). Also notable during his tenure at Airtel Uganda was repeated sponsorship related to the kingdom of Baganda (Uganda's largest region, and a constitutional monarchy) and its head of state, the Kabaka.
A replacement at the DRC OpCo will be named "in due course", Vodacom said.
M-money remains unclear
The Ethiopian telecoms licence auction had a backdrop of uncertainty around licensing policy and processes, leaving GPE to duke it out with a single competitor, and making the final award something of a damp squib. One uncertainty revolved around whether the winning bidder would be able to debut m-money services in the country.
Currently, such services are barred from foreign ownership. Although this is still the case, Brook Taye, a Senior Advisor at Ethiopia's Ministry of Finance, has made assurances that the government is on a "trajectory" of reform. Speaking in May 2021, Ethiopian Prime Minister Abiy Ahmed appeared to confirm that new operators would have access to the m-money market, but not until May 2022 when the space is opened up. This will essentially give Ethio Telecom a year's head start, with the incumbent having debuted its telebirr m-money offering earlier this year.
There may be possibility to launch sooner; in June 2021, Kenya's President Uruhu Kenyatta called on the government to consider opening up the market in the "near future" for GPE to provide "enhanced access to mobile financial services".
When GPE can launch m-money services, however, Soussa appears well versed to lead the charge, having also been Chairman of M-PESA, Safaricom's well-established m-commerce proposition, since he joined Vodacom DRC in 2017. His Airtel remit also encompassed m-money.

Joseph Purnell is a Staff Reporter for TelcoTitans, contributing telecoms news analysis since 2019 as part of the TelcoTitans Editorial team.