STC to pay $2.4bn for controlling stake in Vodafone Egypt, at modest valuation.
Deal aimed to close by mid-2020.
Groundwork of _VOIS Egypt separation previously completed.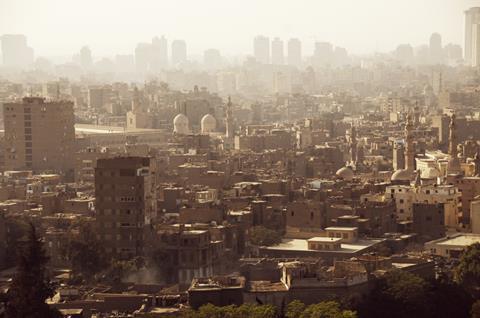 Vodafone Group Chief Executive Nick Read continued to dismantle his former emerging markets power base by agreeing a memorandum of understanding (MoU) for the sale of the operator's 55%-stake in Vodafone Egypt (VfEg).
The non-binding deal, agreed with Saudi Telecom Company (STC), the kingdom's incumbent operator, will see Vodafone prospectively net $2.39bn (£1.82bn/€2.17bn) for its holding, translating to an unspectacular multiple of seven times adjusted core earnings. The two parties plan to complete the transaction by the end of June 2020, subject to regulatory approval.
If the move is firmed up, VfEg will transition to becoming a Vodafone Partner Market associate — as seen with recent years' sales of Vodafone Fiji, Vodafone New Zealand, and Vodafone Qatar. It does not appear, however, that this arrangement extends to STC's operations elsewhere in the Middle East (where the Partner Markets federation remains light, following Zain Group's exit in 2016).
Flight finally called, after long wait in departure lounge
It had been pretty clear that Group leadership was considering jettisoning VfEg as part of debt reduction efforts that were stepped up following July 2019's four-country Liberty Global business buyout in Europe (Vodafonewatch, #178).
Vodafone's relationship with local junior partner Telecom Egypt has always been an uneasy one and the pair held talks over a Group exit back in 2010, although without an agreement (Vodafonewatch, 2010.05). STC was mooted as a potential buyer of Vodafone's stake in 2013, too, and has at various points been linked with an entrance into Egypt as a standalone player (Vodafonewatch, #119 and passim).
In more recent times, Group leadership has repeatedly stated that "Europe and Africa" represent its core area of focus — but the indications were that by "Africa", it really meant "Vodacom Group" and its regional empire, not VfEg or fellow outlier Vodafone Ghana (VfGh). Announcing the STC deal, Read described the proposed VfEg transaction as "consistent with our efforts to simplify the Group to two differentiated, scaled geographic regions — Europe and sub-Saharan Africa".
The Group had also prefaced jettisoning of VfEg with recent internal tidying, including its centralisation of VfEg's Vodafone International Services (VIS) support operation in late‑2019 (Vodafonewatch, #181). In April 2020, Vodafone is also due to dismantle the central management unit overseeing its Rest of the World Region businesses — leaving VfGh, and Vodafone Hutchison Australia (pending its prospective merger with TPG Telecom) in internal limbo.
Alongside the MoU's announcement, Vodafone re‑committed to developing VIS — which forms part of the recently re‑branded shared services business Vodafone Intelligent Solutions (_VOIS — see separate report). The unit, which has centres in Alexandria, Cairo, and Giza, will add "at least 1,000 more people" to its 7,800‑strong workforce over the coming twelve-to-18 months, Vodafone said.