Vodafone sees potential risk in younger generation.
Savvy, environmentally aware, not very brand loyal, and on their mobiles more than any generation.
Sub-brand strategy one way to attract youthful consumers.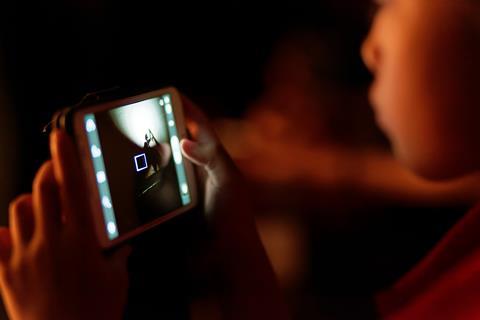 Vodafone identified "Generation Z as customers" as a new emerging risk, signalling that it is keeping an eye on young consumer behaviour patterns and considering the potential impact this age group could have on its business.
The rather cryptic line appeared without explanation in the operator's list of emerging risks in its latest Annual Report 2022, along with "inflation" and "disintermediation" beyond a three-year period. Vodafone typically flags new risks that could affect the Group in the longer term, and merit further analysis or possibly even mitigation plans.
But what is it about Gen Z — that is, ten- to 25-year-olds — that causes concern for Vodafone, or any traditional mobile operator for that matter? Presumably, the general worries revolve around attracting younger, and often higher-spending, customers, offering the propositions they want, and being relevant to them.
Karen Egan, Telecoms Analyst at Enders Analysis, said that highlighting this group as a risk likely refers to the operator's ability to adapt "offerings and corporate comms" for each new generation, "moving issues such as the environment and equality up the agenda, and reflecting that in Vodafone's brand positioning". Given the importance of online gaming for this generation, she said there could also be practical implications for Vodafone in terms of its ability to deliver "streamed gaming and even VR".
Why is Gen Z so different?
The Gen Z age group spans youths and young adults and as such has varied characteristics, but there are some general indications that they could be quite different customers for the likes of Vodafone and its peers.
Recent research from audience insights specialist GWI provides a snapshot of the younger generation's consumer behaviour as it relates to mobile services:
Gen Z spends four hours and 26 minutes online on their mobiles, which is more than "any other generation". Also, one-fifth say they tracked their screen time or set limits in the last month.
Nearly one out of three Gen Z consumers "worry about how companies use their personal data online".
About four out of ten Gen Z consumers say they are "loyal to brands they like". GWI concluded that "brands will have more work to do in retaining loyal consumers among this generation instead of relying on reputation alone".
For those considering mobile phone upgrades in the next six months, the two "most important" features are 5G and "enhanced camera capabilities".
According to Trevor Godman, Key Account Director at market intelligence firm Growth from Knowledge (GfK), Gen Z are valuable customers because they generally spend more per month as well as more time on their mobile devices.
For the under-25 age group in the UK, the average monthly spend is £32 (€38) compared to an average of £26 for all consumers, according to GfK. Also, GfK finds that 66% of this age group use iPhones, which is 14 points higher than the overall market.
However, Gen Z are also "savvy" and "smart shoppers… They pay an awful lot of attention to what they are buying" and are more likely to purchase a SIM-free device and pay-as-you-go plans rather than a traditional handset contract. "They're spending good money, but it is less secure revenue because it is not guaranteed for two years," he highlighted.
In the UK, 32% of under-25s are on PAYG plans compared to 24% of the overall market, while 30% have at least 50GB of data included in their monthly plan compared to 21% of the overall market, according to GfK.
Another difference with younger consumers is that they have a heightened awareness of network and service quality.
" They are less forgiving of poor network performance, so they complain more about or mention slow data speeds or unreliable network performance as a reason for changing providers because they spend so much of their time and manage so much of their lives on the go through their mobile phone. "

Godman.
Also, news of where to find good deals spreads fast among young consumers.
"Word of mouth has always been a reason why people would choose an operator, but the speed at which word of mouth can travel for younger consumers who are so used to sharing information on social media… that news can spread much further and faster", said Godman.
Brand rejuvenation for what Gen Z cares about
Aligning with younger audiences is a perpetual challenge for traditional brands and Vodafone is not unique in its concerns or efforts.
Deutsche Telekom launched the #What We Value campaign in July 2022 to support "Gen Z volunteerism", in recognition of the "importance to the next generation of taking action on environmental issues and social causes". The operator cited research from VICE Media Group's Youth Census that 82% of Gen Z around the world say they are "active in some way when it comes to advocacy and activism".
Similarly, Virgin Media O2 launched the "Do One Thing" campaign to "create a better, more connected, and greener world". To support the programme, VM O2 created a new Youth Advisory Council and £500,000 Eco Fund. According to the operator's research, more than eight in ten 16- to 24-year-olds "demand action to be taken to protect the planet".
Sub-brands for savvy young shoppers?
One way for traditional brands to address different market segments is to create a second or sub-brand. Vodafone, for one, has built a stable of sub-brands in six of its European markets.
In the UK, Vodafone launched VOXI in 2019 specifically for the youth segment. "Vodafone didn't feel, in the UK at least, that they could target that segment through the Vodafone brand", said Kester Mann, Director of Consumer and Connectivity at CCS Insight, adding that the operator's sub-brands in Europe now seem to be "driving quite a lot of growth".
GfK's Godman said Gen Z consumers are "still very likely to choose the big operators". However, brands like giffgaff and VOXI have a higher share of the youth segment. giffgaff has 10% market share of 16- to 19-year-olds while VOXI has a 3% share of this age group, according to GfK. Their combined share of the youth segment is 13%, but for all UK adults, their combined share is just 6%.
"Those consumers are voting with their feet a little bit away from the more traditional operators", but that then increases costs for mobile operators from having to manage and advertise second brands, noted Godman.
Vodafone sub-brands in Europe
Sub-brand
Country
Subscribers (as of 31 March 2022)
Target market
Sources: Vodafone Group Annual Report 2022; Vodafone UK; and TelcoTitans.

Clear Mobile

Ireland

–

Low-cost mobile services.

ho

Italy

2.8 million (342,000 net additions in FY21–22)

Low-cost mobile services.

Lowi

Spain

1.5 million (310,000 net additions in FY21–22)

Low-cost fixed and mobile services.

Otelo

Germany

–

Low-cost mobile services. Tariffs offered for youth segment and students.

SIMon

Germany

–

Low-cost mobile services.

Talkmobile

UK

–

Low-cost mobile services.

VOXI

UK

550,000 (104,000 net additions in FY21–22)

Mobile services for youth segment.

yu

Spain

–

Fixed and mobile services for youth segment.